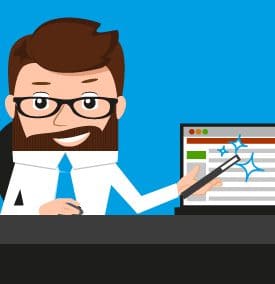 What sets ERP Cloud and E-Business Suite Financials apart?
A few weeks ago, Matthew Conner, VP of Solution Sales at IT Convergence, presented a detailed time study of ERP Cloud. As a conclusion, our analysis found that by leveraging ERP Cloud's new functionalities, your ROI can climb over $500K.
In this occasion we'll take a deep dive into the functional differences between the two ERP suites. We will focus on:
Main functionalities of ERP Cloud

How you can benefit from the functionalities

Key gaps: E-Business Suite Financials vs ERP Cloud
Join this point-on discussion to understand the functional benefits of ERP Cloud versus E-Business Suite Financials and address all your questions to a real Cloud expert.
About the Presenter
Matthew Conner, VP of Solution Sales, IT Convergence
Mr. Conner is a Vice President of Solution Sales for IT Convergence with a focus on developing and growing IT Convergence Cloud Applications business. His background includes experience as a Principal Sales Consultant with Oracle supporting the sales of Oracle Financial Products (ERP Cloud, E-Business Suite, JD Edwards, Hyperion EPM, Planning and Budgeting Cloud Service (PBCS)). He brings over 13 years of consulting experience implementing Oracle, SAP and custom accounting systems in the US, UK and continental Europe. Mr. Conner received degrees in Finance, Management and Russian Studies from the University of Colorado and his MBA in Finance from the University of Georgia.