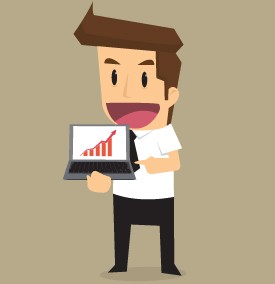 What does it really cost to support an on-premise environment? (Hint: It is more than you think!) How can you save $200K annually leveraging the Cloud Payables functionality? What is the ROI of the new Tree functionality?
On April 7th, we invite you to dive deeper and discover the true ROI of leveraging Oracle's ERP Cloud.  From deployment to ongoing expenses, in this webcast we will go over the elements that can dramatically reduce your operational costs and increase your ROI when moving to the Cloud.  We will also highlight often overlooked aspects that may cost you more when you are in the Cloud vs. a legacy on-premise system.
Join us to understand the costs and benefits of today's highest-value ERP solutions.
About the Presenter
Gustavo Gonzalez, CTO, IT Convergence
Gustavo Gonzalez is an Oracle ACE Director and IT Convergence's Chief Technology Officer and has led our internal Oracle team since 2006. Prior to that, Gustavo worked as an Oracle end-user at companies such as Danone and Nike.
Matthew Conner, VP of Solution Sales, IT Convergence
Mr. Conner is a Vice President of Solution Sales for IT Convergence with a focus on developing and growing IT Convergence Cloud Applications business. His background includes experience as a Principal Sales Consultant with Oracle supporting the sales of Oracle Financial Products (ERP Cloud, E-Business Suite, JD Edwards, Hyperion EPM, Planning and Budgeting Cloud Service (PBCS)). He brings over 13 years of consulting experience implementing Oracle, SAP and custom accounting systems in the US, UK and continental Europe. Mr. Conner received degrees in Finance, Management and Russian Studies from the University of Colorado and his MBA in Finance from the University of Georgia.