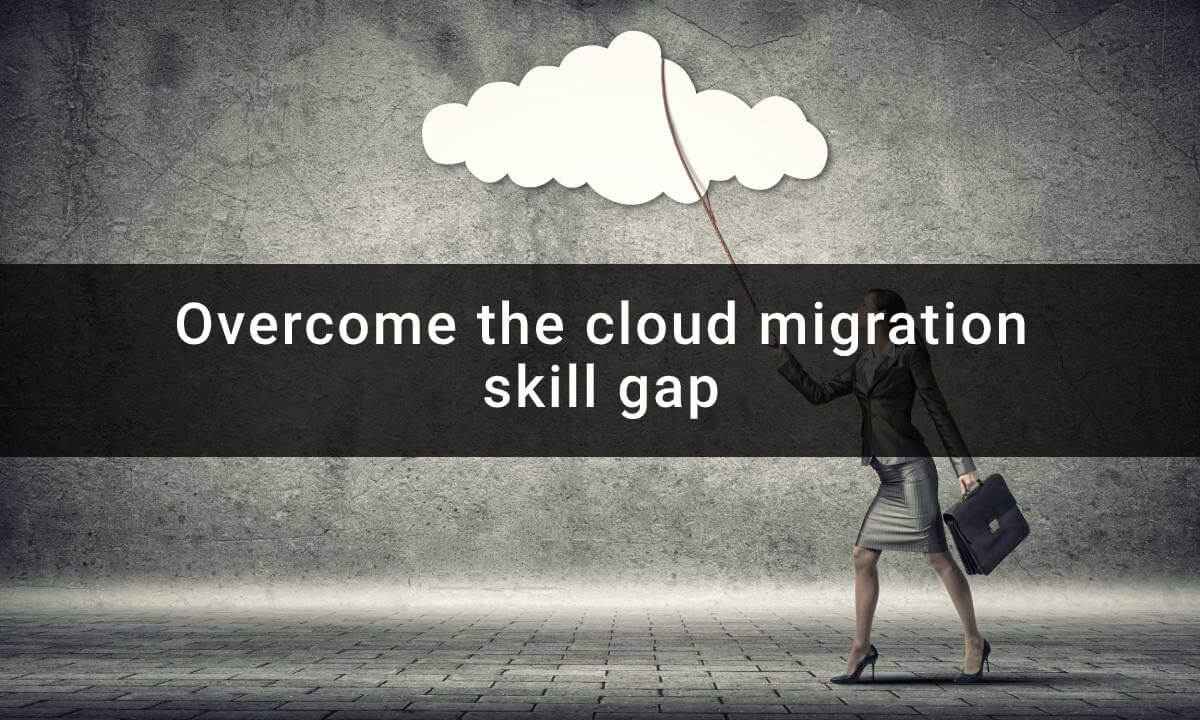 A skills minefield. Migrating to the cloud is a highly technical move.
According to Gartner, through 2022, insufficient cloud IaaS skills will delay half of enterprise IT organizations' migration to the cloud by two years or more. For mission-critical applications like Oracle EBS, migrating to IaaS needs to be strategically planned.
It doesn't just require a skill set that's based on the actual act of migrating; it also demands knowledge of which workloads should be moved to the public cloud, and which should remain on-premises. But these skills aren't readily available. Many IT professionals are attuned to the machinery of their company's own IT infrastructure—its own hardware, software, and tools.
Gartner Suggests 5 Steps to Scale up Cloud Deployment for Enterprises:
Ensure cloud policy, strategy, and adoption plans are in place
Establish a fully empowered cloud center of excellence
Supplement skill shortage and seek knowledge transfer
Expand SaaS use, implement user-friendly controls
Cloud policy adoption involves the whole organization not just IT
Here we emphasize the 3rd point which strongly involves filling the cloud skills gap to ensure not only a smooth cloud deployment but also maximizing the cloud investments with optimizations post-deployment. While investments in learning and developments can go a long way for organizations to become self-sufficient, this approach will be slow & take a toll on costs & time to market benefits.

Cloud Skills Gap in Enterprises
Cloud migration strategies tend more toward "lift and shift" than toward modernization or refactoring. The former does not develop native-cloud skills. The latter requires a lot of upfront experience.
The cloud service providers cannot train and certify people quickly enough to satisfy the need for skilled cloud professionals.
Consulting companies are having trouble fielding a bench of talented people with relevant cloud skills.
Clients are still struggling to determine what roles and organizational structures are needed to support their cloud initiatives.
Clients regionally are still short of people with sufficient cloud capabilities necessary to meet their cloud adoption objectives (e.g., EMEA, Latin America, and the Middle East).
System integrators (SIs) are the fallback, but clients often do not trust them because many SIs are still learning as well and are struggling to scale their operations to meet demand.
Oracle EBS Migration to the Cloud
It is important to understand that moving traditional on-premises Oracle environments like Oracle EBS to OCI cloud does not eliminate the need for monitoring, security, operating system, database, application, infrastructure, and management.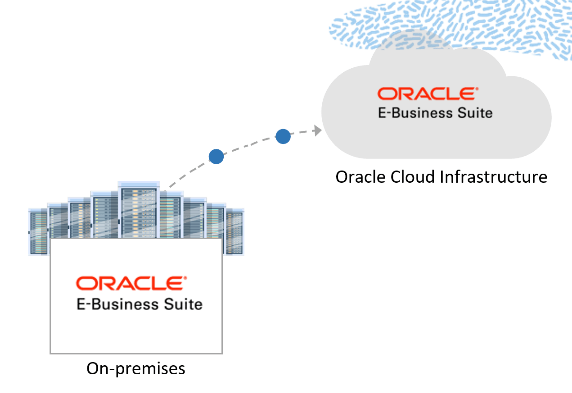 The complexity of Oracle workloads and more specifically the contracting, architectural design, and implementation of these workloads, requires expertise that most companies may not have internally. All layers on top of the virtualization layer — the operating system, the database, the middleware, and the application — will still require management.
The Solution – How to Accelerate IaaS Cloud Migration
Gartner recommends enterprises to work with a cloud certified Oracle MSP / MSE, to bridge this critical skill gap that not only has a proven track record of successful migrations within the target industry but are also willing to quantify and commit to expected costs and potential savings. An Oracle MSP/MSE will help accelerate the migration and provide faster go-to-market benefits from the cloud, such as cost savings, agility, innovation, and performance.
Bridge your Oracle Cloud Skills Gap with a Certified MSE Partner
As a Platinum member of the Oracle Partner Network, we have been fulfilling the Oracle application skill gap for our customers for more than 20+ years.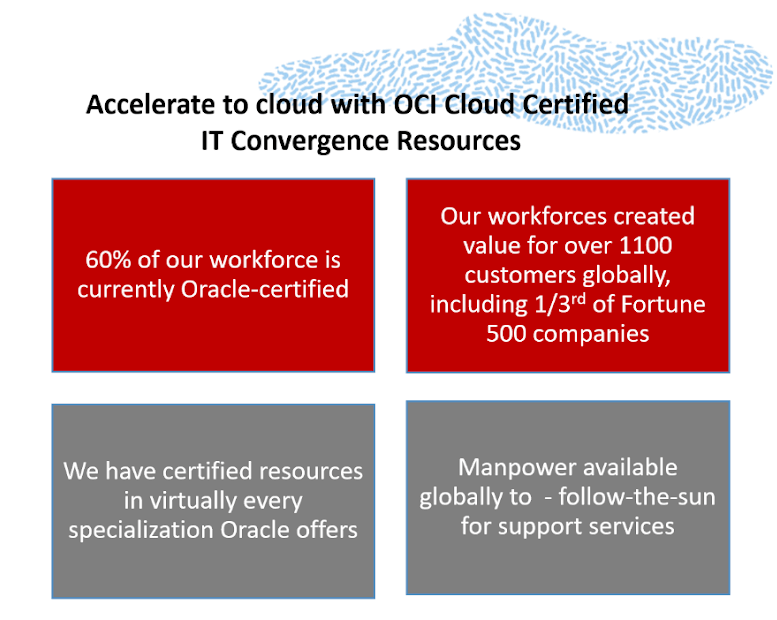 Our certified cloud experts have the expertise, tools, and processes to build, deploy, run, and manage Oracle and non-Oracle workloads on Oracle Cloud Platform – All under a single contract.
IT Convergence supports customer's digital transformation initiatives through our proprietary migration tools & accelerators, to migrate Oracle or Non-Oracle Workloads to Oracle's Platform-as-a-Service (PaaS) and Infrastructure-as-a-Service (IaaS).
Read how ITC successfully migrated 250 + Enterprise applications to OCI with minimum downtime for a Global Diversified Conglomerate