As the most important source of fiscal revenue, taxing in the People's Republic of China is a key component of macro-economic policy. The changes introduced since the 1994 tax reform have set up a streamlined tax system geared to fuel the socialist market economy.
But how do these laws affect business operations in the country?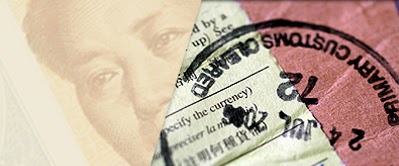 IT Convergence's team  regularly leverages Oracle E-Business Suite to help companies operating in mainland China meet the specific tax issues of this developing market, and today we bring you a list of the 5 tax laws you must be familiar with to ensure success:


1. Value-Added Tax
The Value Added Tax (VAT) is currently undergoing changes. The Chinese government reformed VAT on August 2013, a move which impacted over 1 million taxpayers. The Chinese government introduced a pilot program last year in Shanghai to replace business tax in transport and other sectors, where the VAT is charged only to the added value of each link of the production chain. The reform was later extended to the rest of the country– and might also be extended to other sectors in the near future – thus effectively easing the tax burden for companies.
2. Circular Tax 698
One recent change is the Circular Tax 698 , levied on share transfers by non-Chinese resident enterprises. The Capital Gains tax will be imposed when a non-resident company sells a Chinese-resident enterprise, and in certain cases, over the sale of an offshore holding company which owns a Chinese-resident enterprise. However, using the "substance over form" principle, the Chinese tax authorities may disregard the existence of an offshore intermediary holding company as it lacks business objectives and is established for the purpose of avoiding tax. This new tax law will have a significant impact on companies that use offshore holding companies to invest in China.
3. Representative Office Tax
The State Administration of Taxation (SAT) also has tighter laws around Representative Offices. Representative Offices are required to maintain accounting books and records and calculate the Corporate Income Tax, VAT or business tax based on its actual outcome of business. If these accounting books or records are inadequate, the tax authorities will collect tax on a cost plus basis, where the rate has risen from 10% to 15%.
4. Zero Tariff on 32 Least Developed Countries
The State Custom Tariff Commission announced that China will grant zero tariff access on specified goods to 32 of the world's least developed countries. The agreement will improve the economy of those countries, which are some of the main commodities exporters, and will reduce the cost of raw materials for Chinese enterprises. Manufacturing and importing companies whom this policy affects will need to adjust their Oracle Technology Stack to accommodate these changes and statutory requirements.
Oracle R12 E-Business Tax
Fortunately, by using Oracle R12 E-Business Tax you will be able to cope with these business requirements. R12 E-Business Tax helps you define different tax rules based on different customer, different commodities to sell or purchase or different location of ship/bill addresses, etc.

Join Our Webcast on China's VAT
IT Convergence has developed a solution designed to adapt Oracle E-business Suite to comply with China's tricky tax requirements, and you can learn about it at our webcast: "How to Comply with China's VAT Regulations and Golden Tax System" on Thursday October 30th at 8:00 am Pacific/11:00 am Eastern. Register here today.
Visit our website for more information on IT Convergence's Oracle Services for China and or click on this link to access all China Oracle EBS related posts.