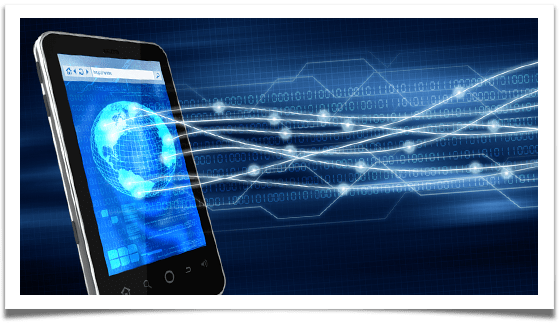 ITC Cloud Services
IT Convergence and EMC Corporation's recent webcast "Next Generation Cloud Backups with EMC" was an outstanding success.
As always, we are happy to publish a complete copy of the webcast Q and A transcript. 
What are the bandwidth requirements for the Cloud backup solution?
The bandwidth requirements depend on the topology of the data and how much data flows across the system. Generally, we've seen that for 10 terabytes of daily backup data you'd need less than 20 mbps bandwidth. If you request an assessment we can give you a more accurate estimate of the bandwidth requirements you will need.
And if you have a local appliance in your center on premise, the bandwidth requirement is only for the replication data which can happen offline independently of the backups- then the bandwidth requirement is even less.


If contracted a BaaS solution from you, who would install the Avamar agent, define schedules or perform restores: the customer or ITC? 
This depends on the option you pick for ITC BaaS solution. In the first option, we provide you with the infrastructure and your administrators will have full access and control over installing the backup agents and restores, which you can do from the portal. The other option is ITC will manage your backups completely, we are also integrated with our service desk, so all you need to do is send us an email on which file and from what day you need to restore and we'll do it. So we are pretty flexible. Again, you can restore files from the self-service portal even if we are managing your backups. As far as the Avamar  agent installation, we'll do the installation for you, if you have security concerns or strict user access policies we can provide the instructions and the software and your administrators can do the Avamar agents installation on your servers.
Can we continue to use our existing backup software with this solution or is it replaced by proprietary software from ITC?
First, it's important to clarify that we will replace your backup software with the EMC Avamar software. That's one of the advantages of using this solution: you no longer have to pay for your backup software.
Avamar supports almost every OS and almost every known application. Additionally Avamar is application-aware, so for example, if you backup Oracle, the restore will be a consistent Oracle Database.
The ROI shown during the webcast was for which option: managed or unmanaged? 
The ROI was referring to the managed one. For the unmanaged option, the ROI would be even better.
Move Your Backups to the Cloud
Any and all of you who missed the webcast can still move your backups to the Cloud. To jumpstart that process, simply click here to request a free trail proof of concept BaaS subscription .