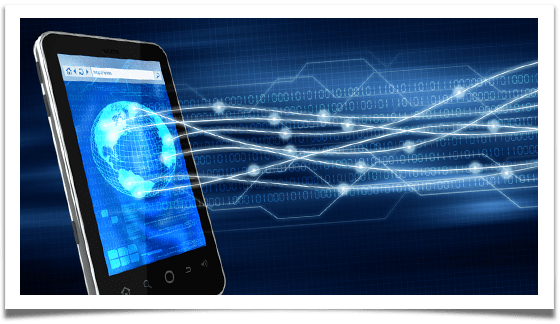 Last week we had an encore presentation of our successful webcast: "Go Tapeless: Make Simple, Easy Backups with ITC BaaS and EMC", which focused on why EMC's Avamar and Data Domain deduplication technologies are the gate to the next generation cloud-based backups. The webcast was very successful, thanks in large part to EMC's  Bruce Hansen and his insight. As usual, we are happy to bring you a transcript of the Q&A session that followed the webcast.
If you are backing up 50 terabytes a week, how do you manage to get that to the cloud over a 1GB Internet link?
Well, 50 Terabytes is a lot, but it's not unusual. The question here is: how much of it is static? Because if much of it is, sometimes we even backup some to an appliance that we bring in and then move it over to the cloud site, and we start with the backups slowly. For some people it may take weeks to get that first layer. After that, however, the change rate is only 5%, so we're talking about Gigabytes (be it 25 or even 250).
Typically for large environments we have an appliance on site, so you have those 10 or 50 Terabytes that are mission critical backed up locally that you can pull back anytime, and then it's deduped down to 70% or 90% of its size. In this way we are only moving over 1 of the 10 terabytes.
So it's a matter of populating first, and then enjoying the low change rates and backing up small amounts; and we have the onsite appliance to handle part of the load.  We take the 1GB of deduped and replicated data and send it over for retention to the other side – we may retain one, two weeks or up to a month locally, and have a longer retention on the other side.
On the reporting side, you mentioned charge back reports. What are those?
The charge back reports are all about the way to design them. From the charge back side you can set up metrics for different departments, different types of data, for what it costs to get your backups done.
ITC is charging you for the backup that you can set up for different departments, different retention, types of billing and costing. They can even be symbolic, just so you know your data is being backed up.
Are you basically talking about a full backup followed by incremental ones? If so, how often do you need to redo a full back up?
You never need to redo a full backup. We call it a snap up; it's a snapshot of the sub chunks of the individual files we need to pull over. We're still only moving the very smallest pieces of changes from the files. So once you do a full backup, you never have to do another one; but from a restore standpoint, they will not show up as incremental, but as full backups.
For more information on ITC's Backup as a Service offering, swing by our website.
This year you will find IT Convergence at Booth #2009, Moscone Center South from September 28th to October 1st. Interested in BaaS, Fusion Apps, SOA, Oracle R12.2 or rolling out E-Business Suite globally? Schedule your one-on-one time with ITC's experts on the topic of your choice today.