Last week we had the last webinar of our Next Generation Backups with EMC webcast series: "Go Tapeless – Make Simple, Easy Backups to the Cloud with ITC BaaS." Once again, we'd like to thank Bruce Hansen for his support and excellent presentation. As usual, we're happy to bring you a transcript of the Q&A session of the webcast.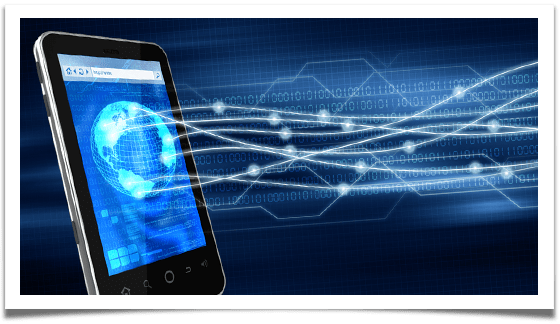 Does this also dedup virtual machines?  If I have 200 virtual machines and they all have the same OS, will this solution dedup the OS and not send the same data over and over?
Yes, absolutely. Chunks are chunks. If you're backing up the image, you'll do the same thing from there, but you can also do the OS as well. So yes, it's only going to do the smallest amount of duty data and you get that benefit across the board, whether you're actually doing the full image or not. From the image side, you can do some block base backup if you don't like to do the full image restore, and that kind of thing, but the dedup is global, it works across all of it.
We already use Networker.  How does that apply to this solution?
Networker integrates very well with DataDomain and Avamar. They can be controlled from the same console. All the Avamar software will control and manage all the existing Networker jobs you have in place and viceversa, and they integrate perfectly with DataDomain.
For the on premise appliances, do we buy those or are those a part of the BaaS service?
They can be both. Typically it's part of the cost of the Back Up as a Service offering, and in this case, it is owned by IT Convergence. So you will have a utility cost and a contractual cost – when the contract is gone, the hardware is gone.
When talking about backup to the cloud, or anything to the cloud, you cannot escape the variable of network bandwidth and its impact on the WAN/VPN.  Is there a best practice in order to minimize impact and backup timing?
Yes, this is why when we make the analysis we take a look at your RPOs (Recovery Point Objectives) and RTOs (Recovery Time Objectives), how much data you're backing up, how much is going over the wire. From there we decide if you need to have a virtual appliance onsite, where we have mission critical data that is replicated there. So you may have 5 Terabytes of data that is backed up onsite and can be restored onsite, and most of the data is outside that RTO, up in the Cloud and available, let's say in 24 Hs. But within 4 Hs you have a copy onsite and can restore from there.
The whole idea behind the Private and Public Clouds, and the Hybrid Cloud we're looking at, is right-sizing: to have some infrastructure onsite, but as little as possible – for the mission critical data – and still take full advantage of the deduplication. The other option is deciding to go only for mission critical data within the time frame and have an SLA with IT Convergence and restore to their infrastructure and bring that up in a virtual environment. Many companies are doing that now: physical-virtual or virtual-virtual, and they have it up and running on their site in a fairly short amount of time.
Do EMC's BaaS Solutions work with an IBM AS400?
Yes, Data Domain does support AS400.  There is a fiber channel card that can be installed into a Data Domain to emulate a VTL (virtual tape library).  From that point, the AS400 just writes to the Data Domain as if it was a tape library. We then replicate the Data Domain from the client site to an IT Convergence data center.
I have backup software that requires an agent on each server.  Do I still need to pay and keep that or is your solution end to end? 
No, you don't need to keep it, you can go agentless. IT Convergence has invested in both solutions: if you want, you can keep your current backup software and just backup to Data Domain's clients and have it replicated or backup to their Data Domain hosted appliance. Otherwise, you can switch and be agentless.
Some people use the agent, others don't –it's about volume and the amount of disks you're using. So you have the option to switch and use the Avamar software client that will allow you to use source-based deduplication with or without an onsite appliance; or use the Data Domain solution with an appliance onsite and use your software to do dedup. It's an either-or.
I noticed a slide on Replication. How is deduplication being used for site to site replication and how it is more efficient than cross datacenter replication?
When you are doing replication you use more disks on both sites, and even if you can crash the bandwidth down and do dedup, you'd literally restore the last few seconds, where typically a backup is a real point in time.
We have people who do just nightly backups; others do it a few times a day. At that point the dedup is among all the clients on that site, so you have new bits coming in, but if you have those bits already on the other site, it's highly efficient, because you have the appliance on one site and another on the other site, and they are going to compare what's different. You are only keeping 10 days at the initial site and 60, 90, 120 days at the cloud site – so even though you may not have those bits you perched out over time, they are still at the other site, and it's not going to send that data, but only mark in the database: "we've got that data." It's much more efficient than standard replication
Join us for our SOA 12c Webcast
Learn all about the new features of Oracle's Service Oriented Architecture 12c by joining our webcast: "Simplify Multi Channel Integration with SOA 12c" on Friday August 22nd. Register today. 
Learn about Mexico's New Financial Obligations
There's a new Electronic Accounting requirement in town. Learn how to adapt your Oracle ERP system to keep up by joining our webcast: "How to Comply with Mexico Financial Changes" on Thursday August 28th. Register now!
Get More Info on BaaS
And of course, if you're arging to go on EMC's BaaS solutions, click here to visit our Mini-Site.