Next Generation Cloud Backups with EMC & ITC Webcast Q&A Transcript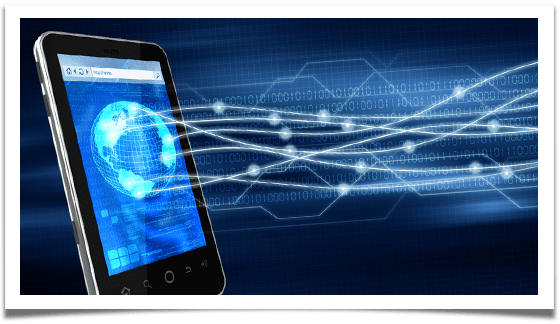 EMC-Powered BaaS Q and A
The encore presentation of "Next Generation Cloud Backups with EMC and IT Convergence" was an outstanding success! Not only did it draw more attendees than the original webcast, but we also had a robust Q and A session that saw participants send in question after question. Thanks go out to Erik Nelson of EMC Technologies for joining us and helping us make the webcast such a success.
As always, we are happy to provide a complete transcript of the Q and A session.
Do the EMC solutions discussed here apply to the Mainframe world or are they only for the distributed environment?
It does apply to the mainframe, as Avamar does support mainframe backup and you can deploy Data Domain to a mainframe environment. If you request an assessment and provide more details about your environment, we'll be able to give you a better estimate of the software versions and support you would need to backup your mainframes systems to the cloud.
In EMC-powered BaaS solutions, is data encrypted in flight and at rest in the ITC Data Center?
We leverage industry-leading 256-bit encryption. We encrypt in flight and also at rest on our devices, whether they be on prem or in the cloud. We have a situation where customers can actually hold the encryption keys locally, so they are only accessible by the end-user customer.
What are the key differentiators when comparing EMC's solutions with other similar products such as Microsoft's StorSimple?
The biggest difference is that EMC's is a public-based cloud solution in theory, but it is not the same type of public-based cloud solution from a Microsoft perspective. We are talking about a very secure, a very tight private-to-hybrid multi-tenanttype solution where customers are on boarded in a very secure way. All of our data is segregated in-house in the ITC Cloud, there are domains that are unique to each customer so that it's not possible to access each other's data. So it's really more of a different methodology, where I would call the Microsoft StorSimple one a public-public cloud and this is more of the enterprise class, industrial grade public cloud with a lot of private features. It is a much more customer-configurable and choice-based solution than you would get with Microsoft. Also, the deduplication technology EMC leverages is also another key differentiator.
How do backup failures get resolved?
Backup failures occur due to a variety of reasons, but broadly speaking we can classify them into two: failure of the backup software and hardware itself or failures due to the application and the data. Our teams resolve the failures due to the hardware and software. If the failure is due to an application or data, we'll work with your application administrators to get those errors resolved on the application side. For example, if you are backing Oracle and you are using RMAN, there might be something deleted to the Oracle database itself, etc. So it's not a hands-off approach, where we'll just leave it up to you.
How is data protected in the shared cloud, or multi-tenant environment?
In the multi-tenant cloud environment we have a concept called "domains". So every customer is assigned a domain under the ITC master domain – the best way to visualize it is like a VLAN in your environment. So all of the domains are virtually separated from the other domains, and any data that is backed up through your domain (either to your local client and replicated or backed up directly to the cloud) is only associated with your domain. So even though the data may be sitting on a multi-tenant environment in the cloud, no one can access the metadata or the map on how to put that data back together if it isn't written from the domain that backed up the data. So we have a structure of virtual domains that secure the data into a multi-tenant format.
Can you offer a demo of the customer portal?
Yes, that can be scheduled after going through the assessment.

How long does it take to get a Back up as a Service going?
Excluding the sales cycle, once the contracts are in place, it depends on how many servers there are where we need to install the software. Typically it takes 45-60 days for 300 servers.
Does ITC's BaaS offering comply with the HIPPA environment requirements?
Yes, ITC's Cloud-based, EMC-powered BaaS solutions are fully HIPPA complicant.

Stay Connected with ITC Cloud Services
If you're interested in learning more about IT Convergence's Cloud Services BaaS (Backup as a Service) solutions, we invite you to check out our website, where we've added several new pages.
You should also make plans to join us at our next BaaS webcast titled "Data Domain & Deduplication Basics 101; Data Domain & Avamar Solutions vs. Traditional Tape Solutions" on Thursday June 17th at 9:00 am Pacific/12:00 pm Eastern.
And, depending on your range of interests, you might also want to join us at our May 22nd webcast "Get Your ERP to Talk to Salesforce.com with Oracle Cloud Adapter" and you can register for that here