The big question that plagues the Testing universe these days is "How can product development and testing costs be reduced while combating issues encountered along the way ?"
Let's tackle this question by taking a look at hard numbers first. Research shows that:
40% of unplanned downtime is caused by application failures, costing an average of $100k per hour for mission-critical apps
About 50% of deployed apps need to be rolled back to development
About 80% of business applications are not tested properly before being released into production
But what do these numbers amount to? Simply put, it means the cost of an error discovered in the deployment or production phase costs 30 times more than a defect found in the early stages of the project.
Common quality control challenges like time, resources, velocity, complexity, and mobility can be overcome by leveraging a solid Quality Management Tool. Due to its ability to offer delivery with unprecedented velocity and uncompromised quality, HPE's Application Lifecycle Management (HPE ALM) is one of the most widely used testing management tools. HPE ALM helps with test acceleration, automation and management.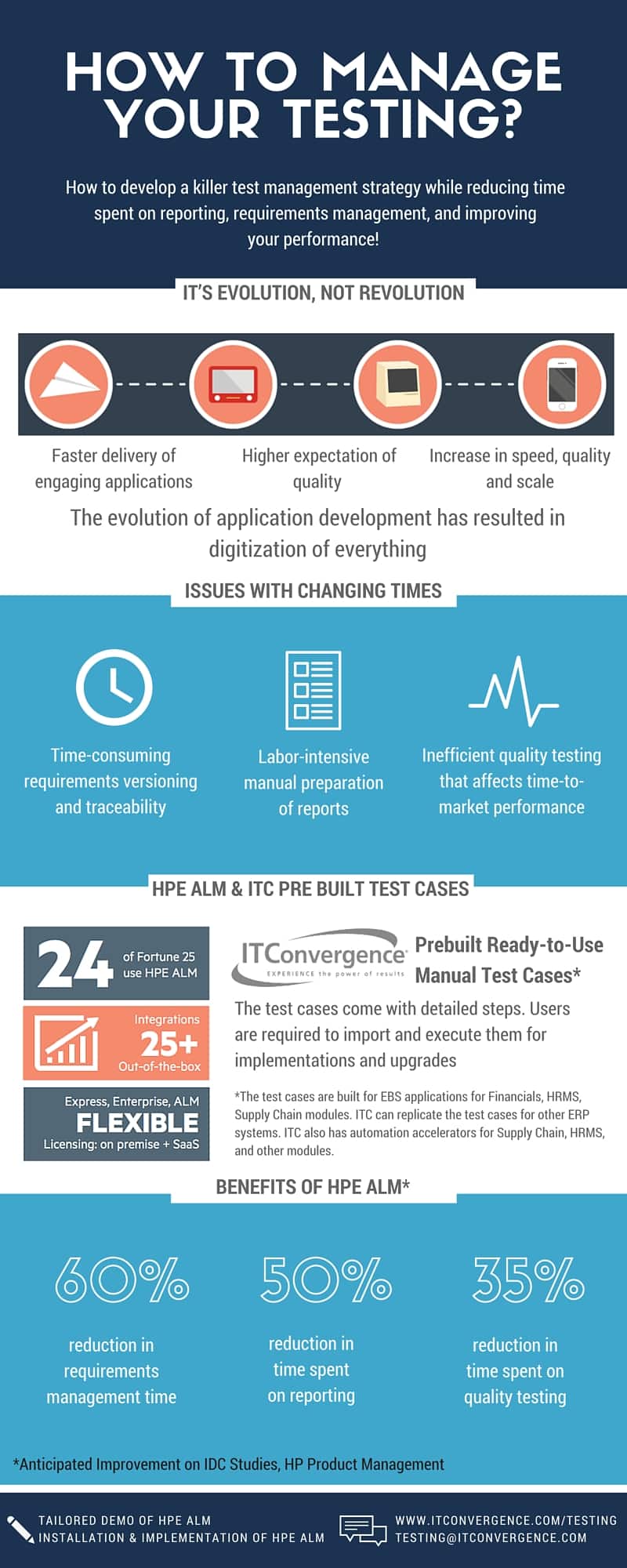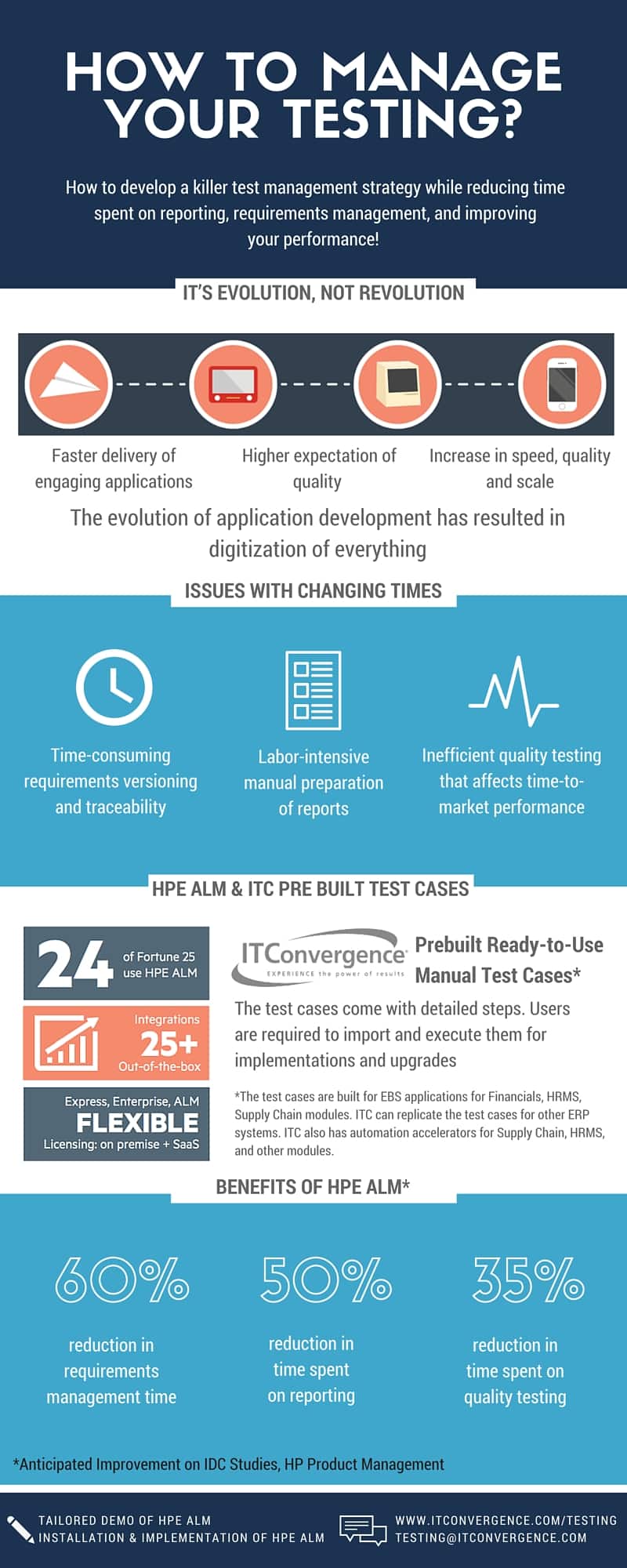 HPE Quality Center (QC) offers software quality assurance, including requirements management, test management, and business process testing for IT and application environments. It is a component of the HPE Application Lifecycle Management (HPE ALM) software solution set that:
Aligns quality effort to business risk
Supports multiple methodologies
Provides cross-team traceability
Delivers complete test planning
Integrates manual and automated test execution
Maximizes utilization of resources (people, hardware and software)
How exactly does HPE ALM help achieve better results? By enabling a powerful trio:
Achieving predictable quality
Connecting teams and align "in time" with business
Giving users the power of choice – flexibility adapt to your organization
Are you interested in finding out more about HPE ALM and our testing services? Contact us for a personalized demo or write to us at testing@itconvergence.com.
In our next blog post, we will discuss details of HPE ALM 12.0 and the brand new HPE ALM Octane.