IT Convergence end of show demos and future opportunities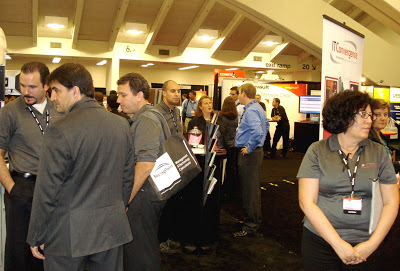 Today is Oracle OpenWorld´s last day, but IT Convergence's experts are still presenting these following live demos:
• "What can SOA do for you?", highlights the Service Oriented Architecture feature's Integration, Process Orchestration, Workflow, Oracle Applications Integration, Oracle Fusion Middleware, Clustering and High Availability. IT Convergence is one of the few companies that has developed custom adapters to transact with existing client systems, and this demo explains how our team of architects and engineers have successfully implemented numerous projects utilizing Oracle SOA Suite and related products.
• "Oracle Portal: Executive Pages, Project Pages, Clients Repository & Reporting", offers first-hand experience on developing corporate websites and intranets with Oracle Portal.
Don't miss the last chance to visit us at booth #2310, at Oracle OpenWorld 2008. These demos and more solutions are available for you on this closing day. We are looking for new opportunities to team up with you.