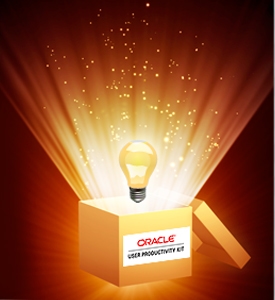 This week we had our webcast:
Maximize your ROI with UPK's Knowledge Center
. Today we're bringing you a transcript of the Q&A session that followed the presentation. If you missed the webcast and would like to download the presentation, click here.
Are the names of the headings customizable?
Yes, the headings are fully customizable; you can do so by specifying directly in the field.
Is there a quick way to migrate current training content from various software platforms into UPK? ie. Microsoft Word
Yes, there are couple of different tools within UPK that can help with this, one being packages, they are documents in the UPK developer that host external content, ie. PDFs, MP4s, PPTs, etc. you can embed these external content to concept pages or introduction pages to enhance your topics.

Is access to reports selective? So that different managers can view different sets of reports.
Yes, you can specify the selected manager reports to different employees, so that way they only view the reports that are available to them in the security configurations.
Can you specify a different player output as required in the titles?
Yes, when you are configuring your UPK content in the developer you can specify in the properties panel which of those are required.

Are there other ways to import content into the Knowledge Center?
Manually import titles can be done when publishing the content in the UPK developer, where you can select to publish the player package in a zip file and import this into the knowledge center.
I don't see the ability of Ask an Expert or Provide Feedback, what did I do wrong?
The problem is that you did not specify one of your titles, with users that are either experts or feedback monitors, in the manager's section of the knowledge center you need to specify under titles someone to be the expert of feedback monitor, otherwise those icons won't be enabled for you.
It's Open Enrollment Season
Register for our webcast: "Open Enrollment 2016: Invest Now or Pay Later?" and go beyond the white paper to plan ahead for this stressful event.