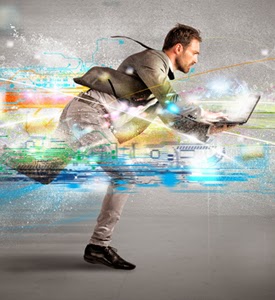 Our first Testing webcast of 2015 "Make Oracle ERP Better, Stronger and Faster with OATS (Oracle Applications Testing Suite)" was attended by over 150 people and was a complete success. We'd like to extend a special thanks to Mazen Arar and Mikael Fries from Oracle Corporation for supporting us. As always, we're happy to share the second part of the Q and A session transcript.
Is OpenScript pixel-based testing or object based testing?
OpenScript is object based.
You mentioned that automated testing may not be suitable in all instances; can you give an example of a situation when it would not be ideal to use OATS or any automated testing?
Organizations rarely test some business flows or applications, and it's not always worth spending money on automating such business flows. Another instance is where an application undergoes extreme UI changes constantly and requires automation scripts to be rebuilt to accommodate those changes.

We are currently upgrading to PeopleSoft FSCM version 9.2. Does this product support the new PeopleSoft application version?
Yes, the OpenScript record/playback supports the latest versions of PeopleSoft.

Does Oracle Flow Builder remove the requirement to use Oracle UPK?
No, Oracle User Productivity Kit is a content development tool while OATS and Flow Builder are automated testing tools.
Doe OFB scripts use external files for test data?
For Flow Builder you need to use the Excel template downloaded from Flow Builder itlsef, for OpenScript, you can use external source for data.
Are there standard test flows available for security patches that get released so that testing can be automated when a patch is applied?
There are many available test flows ready to use once you add your data. Depending on the patch itself you will need to decide which flow to run. We recommend that you create your own certification set of flows that cover all your business flows; you can run these flows after applying patches.
How frequently is this product updated? Are users obligated to be on the latest release of OATS?
Oracle Application Testing Suite has two major releases every year and we try to have a patch release in between.
Where can I get more information on SOA testing?
OATS support SOA/WebServices testing through a dedicated web services accelerator. You can find more information about this here.

What about licensing costs?
For non-Oracle Applications you can find the license costs in the Technology Price list. For Oracle Applications testing (EBS, Fusion, Siebel, JDE Edwards, PeopleSoft, Hyperion etc.), you will find the licensing in the Applications price list.
Our Oracle installation is showing as version 12.0.0. for Assets R12.FA.B.3 and version 12.0.0. Do we have to upgrade to 12.1?
Flow Builder supports 12.1.3 and 12.2.4+

How are OATS and UPK related?
With UPK, one has the ability to record a process and publish different outputs, such as training or testing assets. One of the Testing outputs is a Word document called a Test Doc, an Excel file called Test Case. UPK can create the assets that can be used in manual testing. With UPK and OATS, the Test Case excel sheet can be uploaded into the Oracle Test Manager (OTM) and executed the Test Cases in the OTM manually to expedite the initial creation of those test scripts.
If you're looking at automating those UPK Test scripts, ITC has built a framework where you directly generate the OATS scripts in the Flow Builder by using your UPK Excel Test Scripts and UPK Integration with OATS helps you avoid writing your manual scripts.
If you're interested in using Oracle User Productivity Kit for Testing, you're right on time to join our February 20th webcast: "Sky Rocket User Productivity for Testing and Training". Learn more here.
How long has OATS been working with PeopleSoft?
OATS has been working with PeopleSoft since 2008.
Test Run OATS!
Click here to request your Oracle Application Testing Suite Demo and learn more about IT Convergence's Testing Services. You can also check out other related entries on ERP Testing with OATS.