Business Analytics on the Go: Oracle BI Webcast Q&A Transcript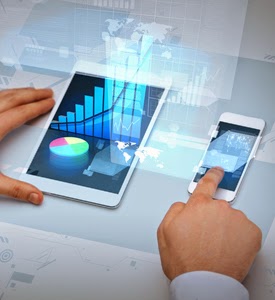 Last week we had our very successful webcast: "Business Analytics On The Go: A CFO's Perspective." Once again, we'd like to give a shout out to Cindy Torres, IT Director at Oxbow Group, who shared her experience on their Oracle Mobile BI/ OBIEE integration. Since we had a few questions that we could not answer live due to time restrictions, today we're posting the transcript and extra questions that were part of the QA section of the webcast.
Is there any pre-requisite training required for business users before they get trained on Mobile Apps Designer so they can produce reports compatible with mobile?
Yes, when discussing the mobile apps designer we need to understand the terminology and how the elements are laid out. We expect the users to be proficient in using the analysis editor in Oracle BI. So if they are familiar with creating analysis reports, ad-hoc reports using the subject areas in BI. So yes, they would need the Oracle BI End-User standard training.

We are moving to Oracle Fusion for GL, AP and AR. We are considering Hyperion Planning and other CPM solutions for planning, budgeting and forecasting. Will we eventually need a BI tool to get the analytics and dashboards we want to have?
For Mobile Apps Designer there's the pre-requisite for BI Foundation Suite. So if you need Mobile Apps, it's mandated, and it can integrate with Hyperion Planning.
What are the main differences in creating a report via mobile app designer versus creating in analysis editor and consuming via pre-built app in iOS app store?
OBIEE analysis provides dynamic and interactive ad-hoc reporting capabilities that allow users to dynamically change queries on the dashboard as well as interacting with other objections on the dashboard through action links. These are the original features of OBIEE, these capabilities can date back to enquire or Siebel Analytics time. The idea was to create a reporting platform and have users stay there, like the dashboards.
Oracle BI Mobile App Designer is a new design tool for business users to easily create stunning and interactive analytical applications for use on any major mobile device. With Oracle BI Mobile, businesses have been able to deploy full interactive dashboards with zero additional development using Oracle BI Mobile HD on iOS devices, and now can create purpose-built mobile analytic applications for smartphones and tablets with drag-and-drop simplicity using Oracle BI Mobile App Designer. BI Mobile App Designer complements BI Mobile HD and is packaged with BI Foundation Suite and the BI Mobile option to OBIEE at no additional cost.

Can we have drill down capabilities built in mobile app designer reports the same way in regular BI reports?
We built a component called Navigation List. It supports multiple levels of drill down and Stoplight color formatting to get summary information at glance and find detail on demand.
Regarding Drill Down to Sub Page or Sidebar, Oracle BI Mobile App Designer supports this experience with very intuitively using Sub-Page or Sidebar features. When you tap on any data point on the page, your apps will open either another page or sliding pane from the right side to show the data of your interest depending on where you tap. And creating Sub-Pages and Sidebars is very simple with Oracle BI Mobile App Designer, just drag-and-drop.
What are the pre-requisites to use the Mobile Apps Designer to create reports apart from installation/setup?
The Apps library must be configured by an administrator
You must have write permission on the Apps Library folder in the catalog to which you are publishing
Oracle recommends that you apply appropriate permissions to your app before you publish it
For more information on Business Intelligence, visit our website.
Join us at Collaborate 15!
If you're attending Collaborate 15 don't hesitate to stop by Booth 1125 at Mandalay Bay Expo Center to chat with us. Don't miss the chance to get some one-on-one time with the #ITCexperts! If you can't be there, but would like get a peek of our presentations, check them out here.