Tomorrow at 11:00 am Eastern/8:00 am Pacific IT Convergence is proud to host the webcast "
How to Comply with China's VAT Regulations and Golden Tax System.
"
Today we'd like to offer you a sneak preview of the webcast.
Sample Screenshot of China's Golden Tax VAT Invoices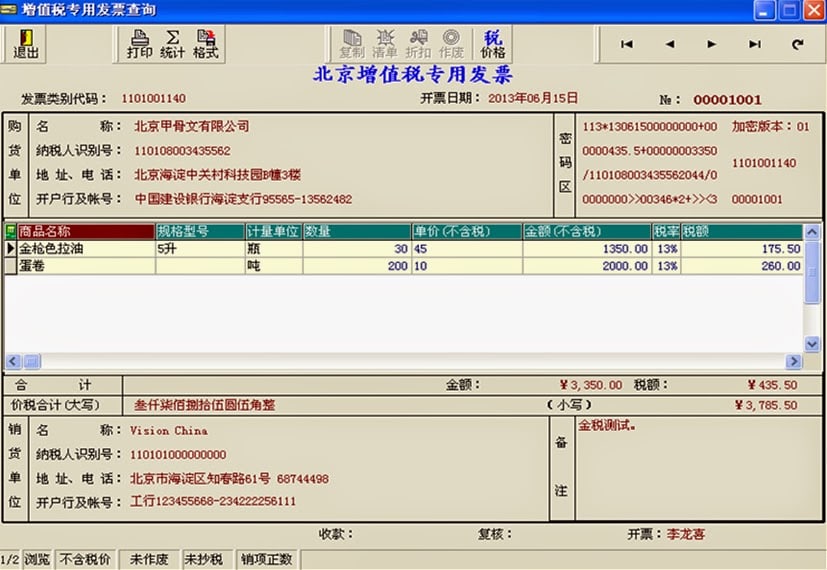 This is the screen of querying one VAT special invoice in GTS.
From top to bottom, you can see information like Invoice class code, Invoice Date, VAT invoice no, customer name, tax payer ID, address and bank information.
In the middle, you can fill selling item information for each line, including item name, item model, unit of measure, quantity, unit selling price ( please pay attention that this item is tax exclusive) and tax rate.
Below this, you can see total amount excluding tax and total tax amount for the entire invoice.
At the bottom, you are able to see selling company information, comments for this VAT invoices and names for collector and reviewer.
Stay Up to Speed on Oracle ERP Issues in China
Make plans to join our webcast "How to Comply with China's VAT Regulations and Golden Tax System" on Thursday October 30th at 8:00 am Pacific/11:00 am Eastern. You can click here to reserve your spot now.
Find this page after October 2014? Worry not. You can click here to visit our China services page and/or click here to view all of our China-related blog entries.