IT Convergence Becomes Oracle Public Cloud Tester
A couple of weeks ago,
Larry Ellison (Oracle CEO) unveiled Oracle Cloud Strategy
. It was the kick-off for the general availability of their brand new cloud services. Yes, that was right before he
purchased the 98% of Hawaii's Lanai island.
This kick-off is the culmination of 7 years of continued development towards the "cloud architecture" and a massive rebuild of Oracle Products including its standard bearer database and applications. The project name was Fusion, and the truth is that Oracle's competitors created a campaign around the con-fusion of the integration of the different companies and products that Oracle acquired during this decade.
Larry stated during this webcast (it was a press meeting but live to everyone): "It was an enormous effort. Very few technology companies cross the chasm from one generation of technology to the next. It requires that you recognize that there is a big change coming. You recognize it early enough. You make the investment in the next generation of technology while continuing to invest in your existing generation. It's a very challenging thing for tech companies to do – that's why most of them never make it across the chasm."
Let's try to understand how Oracle is differentiating from their competitors. Oracle Cloud is leveraging all the new hardware such as Oracle Exadata and Oracle Exalogic.
So, the first product that I'd like to start testing is of course Oracle's best breed product: database.
The Database Services based on the information provided by Oracle will allow the customers to manage data and build database applications with the Oracle Database.
On Wednesday 06/20, one day before the winter reaches my home I got this email from Oracle: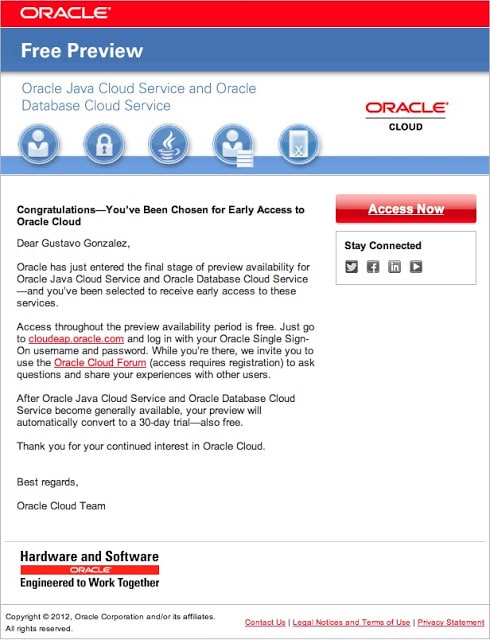 It was time to start the process of registering and testing this new service. After a single sign on login with the Oracle Id the following email came up.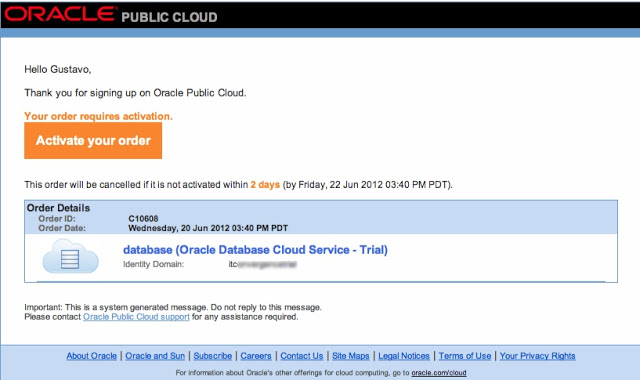 I ran fast to get the activation and after that an email with the administration password and the "identity domain" reached my inbox.

Once logged in the look and feel comes from an APEX application (seems like) and the information showing on the different screens seems clean.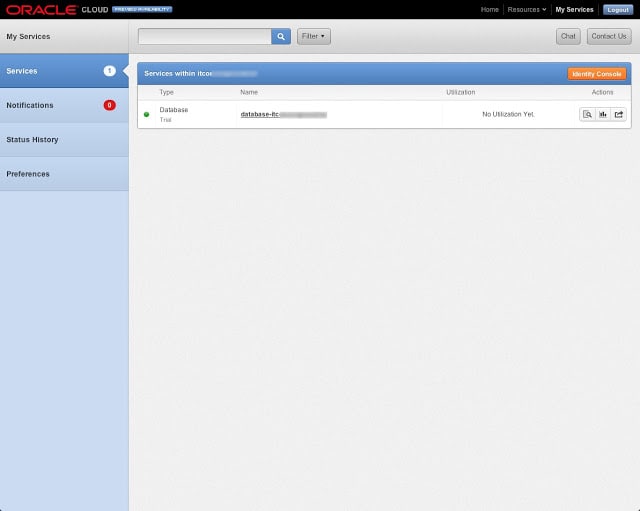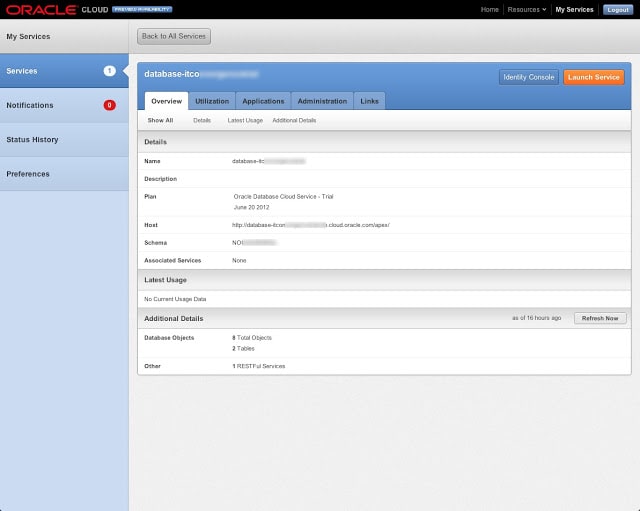 Provisioning users is done through the Identity Management console.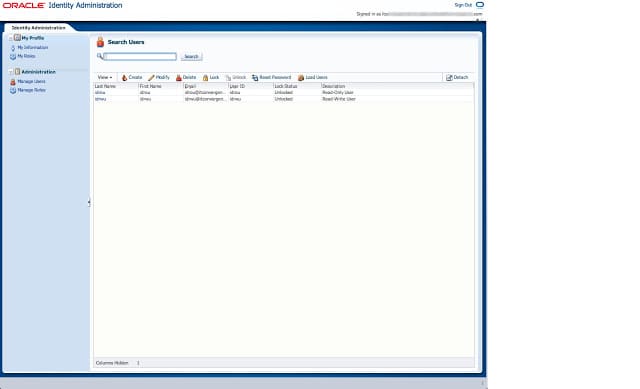 So far, the experience of provisioning a database and creating users was great. I'll continue researching and publishing more details on the new Oracle Cloud Database product.
To learn more about how IT Convergence is using Oracle solutions to transform business on a daily basis click here . Likewise, you're also welcome to click here to register to download white papers and Power Points which are based on the lessons we've learned from 'Taking Our Own Medicine .'
Follow @IT_Convergence
!function(d,s,id){var js,fjs=d.getElementsByTagName(s)[0];if(!d.getElementById(id)){js=d.createElement(s);js.id=id;js.src="//platform.twitter.com/widgets.js";fjs.parentNode.insertBefore(js,fjs);}}(document,"script","twitter-wjs");