Oracle is transforming and evolving constantly. Over the last few months, the Oracle team has been introducing a good number of changes and making them generally available for their Cloud products. There are 3 main changes you need to be aware of
1) Simplified Version Naming for SaaS
There's a new simplified version naming for Oracle Cloud SaaS moving forward. The new name method for identifying a particular release helps to easily recognize the quarterly updates by adding a reference to the related year and calendar quarter. This takes the last two digits of the year (2017), and an A, B, C, or D based on the four calendar quarters. For example, the screenshot below shows the current (Nov 2017) from the Financials Cloud Documentation: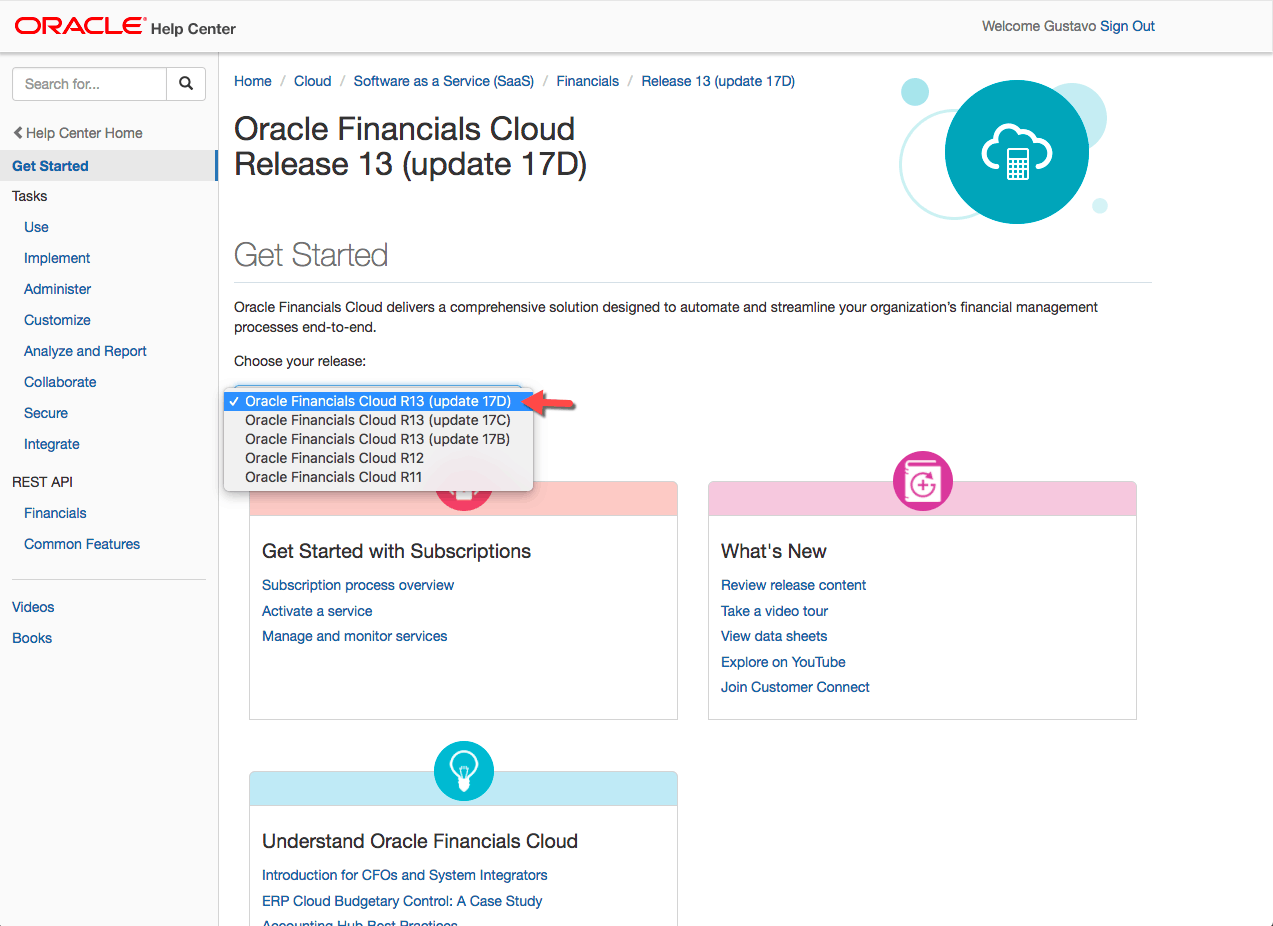 2) New Method for Incorporating New Features for Cloud SaaS
The second change introduced, which I anticipated in my Cloud update in June 2017, is the method for the future of enhancements to the cloud.
Presently Oracle allows customers to add many new features to Oracle Cloud Applications, giving customers the option to take advantage of new functionality at a pace that suits them. The 'New Features UI' is available to customers from the Cloud homepage, where they can make their choices and do any configuration necessary. The screenshot below shows some examples of the four types of feature type enablement for Cloud SaaS.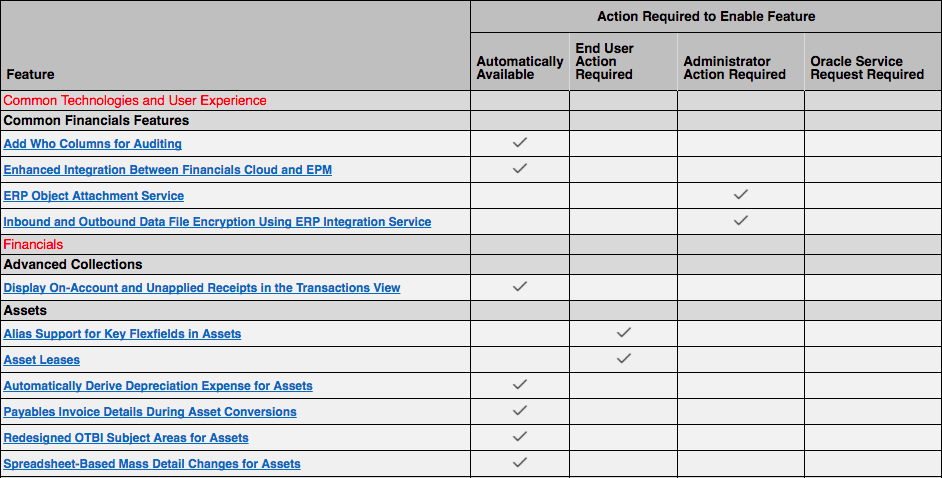 3) Nomenclature Changes for Cloud Service Names
In the table below you can find a good number of changes in the names of the Oracle Cloud Products.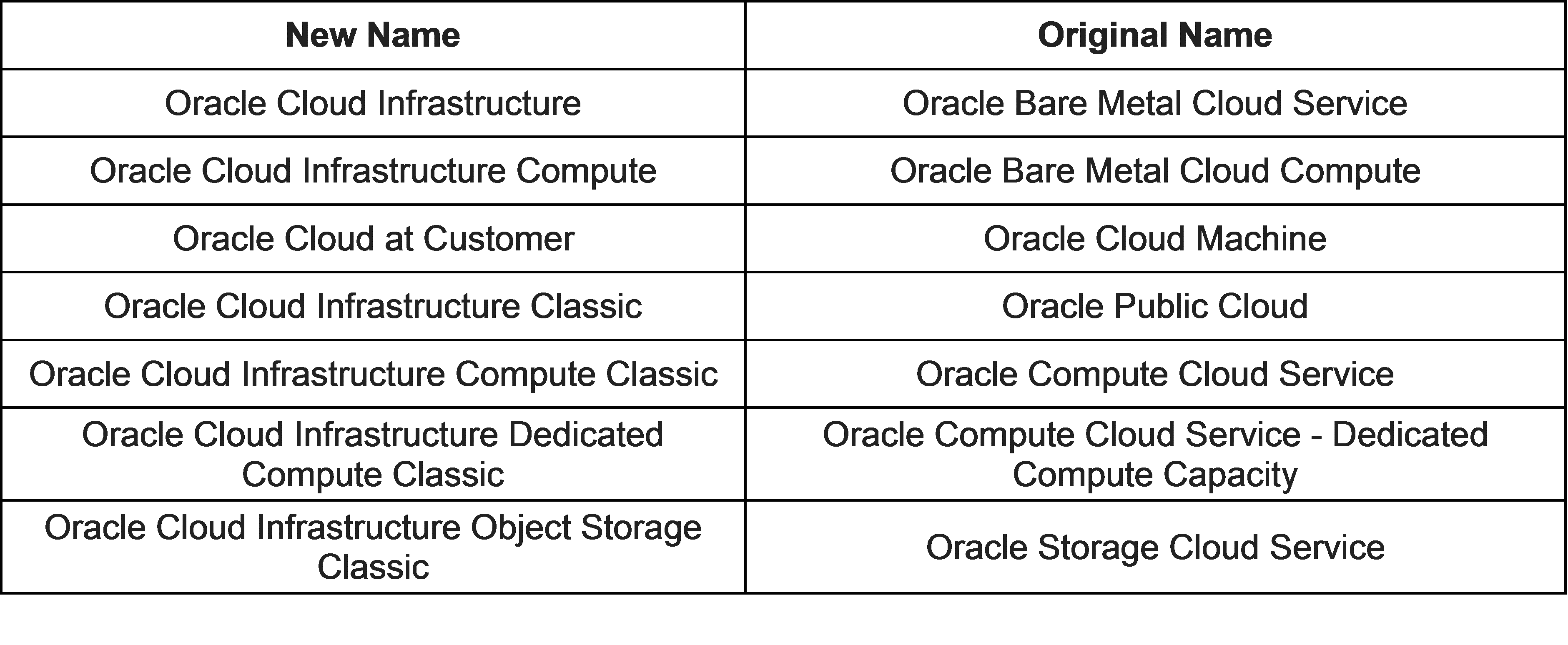 ---
Live Webinar: Developing a Successful Cloud Applications Strategy
Learn how to identify cloud opportunities and develop an Oracle SaaS strategy that delivers lower costs, robust analytics, and faster access to new functionality.