Oracle Developer Day 2014: Mexico City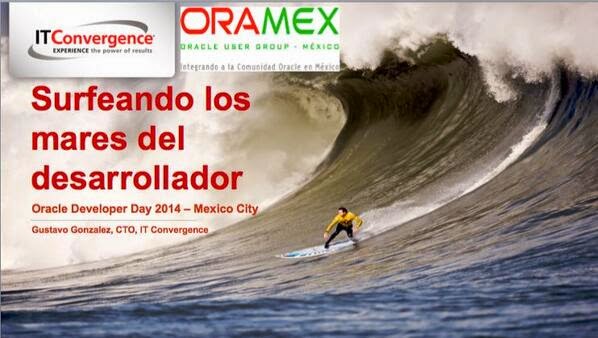 Oracle and IT Convergence invite you to join us on April 29th for the Mexico Edition of Oracle's Developer Day 2014.
We are very proud to say that our CTO, our very own Gustavo Gonzalez, will be the keynote speaker at this event.
This free-admission event aims to give developers a broader knowledge of Oracle tools for developing business systems and applications, focusing on industry trends, best practices, Oracle Fusion Middleware development techniques, real-life case studies and much more.
Developer Day 2014 Mexico Edition will take place on April 29th, 9:00AM – 6:00PM at the Marriot Reforma, Ciudad de México DF. Find more information here
Can't make it?
If Mexico DF is a little bit too far for you, don't worry. Click here to visit our Latin America Oracle consulting services page and/or click here to visit the "Doing Business Globally" section of our white papers library.