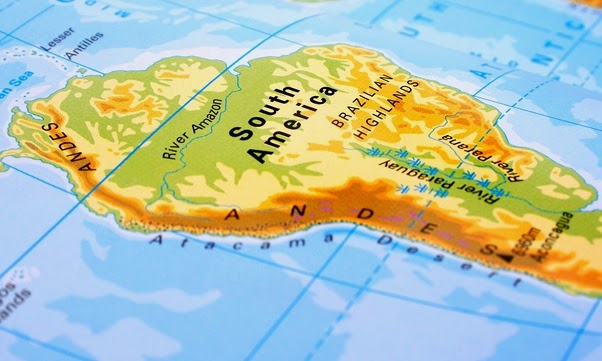 Last week we had our webcast
"Mythbusting Oracle E-Business Suite for Latin America"
. We had a few questions that were left unanswered due to time constraints, so today we are bringing you the transcript of the Q&A session.
Are there any documents on the advantages of OracleR12.2 vs 11i?
Yes, those are available in My Oracle Support. There Oracle has put together notes called "Information Centers" that walk you through the different steps of planning, patches, etc. and all the functional and technical changes. There are two great tools available: one that allows you to see the technical changes (what happened with columns, tables) and another release content document that tells you about the functional enhancements for each module in the new release.


What's the average time for migration from Oracle 11i to Oracle R12?
We should split the answer in two. Let's make an analogy here. First, how long does it take to take your car to the service garage? This will depend on your car manufacturer, model, required maintenance…in this sense we have seen customers whose upgrade projects lasted 4 months, and others that lasted 2 years, depending on the countries, the rollouts, etc. For Latin America you also have the complexity we discussed, and also patches and downtime.
From your experience, how much of the local requirements do the product localizations and add-on localizations cover in LATAM approximately?
There's no magic number to answer this. It will depend on the business your company is running and the locations as well. The best way to describe the answer for this would be this graph that aims describing the localizations per country.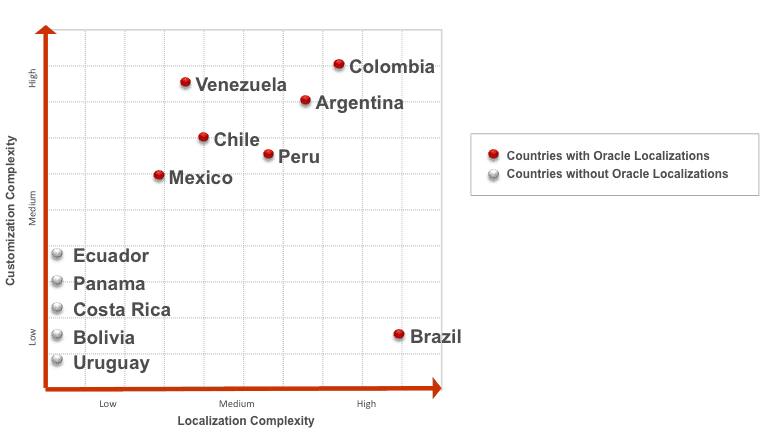 Our recommendation would be doing an assessment to evaluate the plan for your rollout in order to have precision on what needs to be implemented, patched and configured prior to starting the journey of a LATAM rollout.
For more entries on implementing Oracle ERP in Latin America, click here.
Take Your Productivity to the Next Level
Join our next webcast "Sky Rocket Productivity for Testing and Training" on Tuesday February 10th, 8:00 am PST/ 11:00 am EST and learn why Oracle User Productivity Kit can make a real difference in your end-user productivity. Register now.