Traditionally, marketers have struggled
with being reactive to
how customers engage with brands. But modern marketers are transforming
digital interactions into a new digital dialogue. They are being
proactive with a long-term strategy by building personal relationships,
creating engaging conversations and improving personalization of
messages and experiences. Many companies have also started to realize
the potential of marrying online and offline data, but how is this
achieved?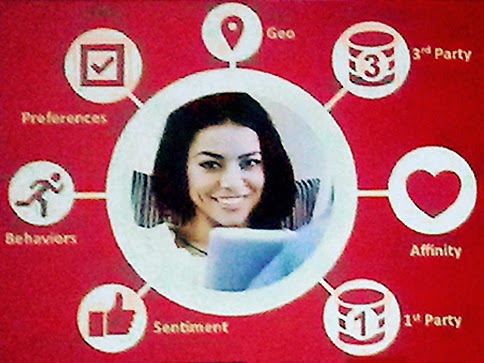 The challenges of a modern marketer include:
Building long term customer relationships
Leveraging multiple channels to engage customers
Providing consistent customer experience across different platforms
Generating ROI from marketing driving sales
At Oracle OpenWorld 2014, we got a glimpse of applications such as
Oracle Marketing Cloud, Oracle Social Relationship Management Cloud Service, Oracle Content Marketing Cloud Service
that are being used to bring together the best of all the worlds by blurring the lines between departments to ensure collaboration and success. They are turning prospects into advocates by using behaviors, actionable data, social listening amongst other things to create customer-centric marketing cultures.
The new mantra is relationships with customers get precedence over transactions and transactions become conversations. With the new digital marketing cloud platform, integrated campaign management across the enterprise is said to become easier. Marketers are using e-mail, digital, and offline and testing in-person focus groups through marketing to enhance learnings by bringing offline channels online to help drive sales through its catalog and trifold at the door while maintaining customer messaging through e-mail, SMS, social, and .com.
We have reached an age where data driven marketing is powering a customer driven enterprise and marketers need the integration of leadership, data, technology and operations to convert the unknown prospects to known customers. The buck doesn't stop there now. The known customers need to be involved who in turn become the organization's biggest advocates! Does this sound promising? Absolutely! But can we have the cake and eat it too using
Oracle Marketing Cloud
? We will need to wait to see the results.
At Oracle OpenWorld 2014? Let's Connect
Oracle OpenWorld is the biggest and most important event of the ERP calendar and IT Convergence wants you to take full advantage. Visit our booth at Moscone Center South, #2009 or visit our OOW14 resources page  and/or follow all of the action from wherever you are in the world by reading all of this blog's entries on our Oracle OpenWorld .