Solve your Integration Problems with Oracle SOA Suite QA Transcript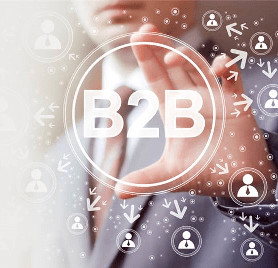 Last week at IT Convergence we had our webcast: "Solve your Integration Problems with Oracle SOA Suite using ITC's Optimized Re-usable Framework". Today we're bringing you a transcript of the Q&A session that followed the presentation.
Do you recommend using e-commerce gateway for enabling EDI with Oracle E-Business Suite?
E-commerce gateway, called EDI gateway, is a framework that comes with EBS that lets you expose EDI messages. E-commerce gateway doesn't have its own translation capabilities, so you'd need an additional external translator – it's not full capability so you'd need something like SOA Suite to enable it. Something to note is that E-commerce gateway was really intended for legacy EDI use, where you exchange flat files, so it wouldn't be an Oracle best practice to use it – it's a legacy tool for backward compatibility.


Do you recommend using the Oracle Applications Adapter?
The Oracle Applications Adapter can be purchased separately from SOA Suite. It exposes all the interfaces in Oracle EBS (the APIs, open interfaces, PLSQL, EDI, E-commerce gateway, etc.) So it makes integration easier by scratching the guesswork to identifly the modules. It also has a nice wizard-driven GUI that helps you configure it and plug it in directly to SOA, so it's a highly recommendable tool.
What are the license requirements for SOA?
There is a pre-processor licensing strategy at Oracle, so the license for SOA will depend and vary widely according to the kind of footprint you'd like to have. For more information, contact us.
Do you have experience with implementing web services for dynamic interaction between the third party ecommerce solutions and Oracle database?
Yes. We have done this in the past, but it's a complex use case, so we'd be happy to walk you through how we've done that with our SOA framework.
At GE, what was the legacy middleware you replaced with Oracle B2B SOA Suite?
They had a homegrown system, and had built most of the integrations using Cobalt. Their EDI capability was called "EDI Central".
For more information on SOA, view our related entries.
Join us at Collaborate 15!
If you're attending Collaborate 15 don't hesitate to stop by Booth 1125 at Mandalay Bay Expo Center to chat with us. Don't miss the chance to get some one-on-one time with the #ITCexperts! If you can't be there but would like to peek on our presentations, check them out here.