Oracle User Productivity (UPK) constantly improves its features and functions to address the ever-changing business environment and to better cater to business needs. UPK 11.1 offers some new features that can further improve your project lifecycle support.In 2013 Oracle launched their new User Productivity Kit upgrade to 11.1 and User Productivity Kit Professional 11.1 with multiple new updates to increase the end user experience and productivity. With new features such as the Record It!, Test It!, Content Creation and Editing, and Collaboration enhancements; UPK has achieved new ways to encourage user adoption and to improve the process of knowledge sharing.
Let's take a closer look at the new features and their benefits to your organization:
1. Features such as the Record It! are just another reason to get the new UPK 11.1 upgrade. Record It! allows anyone to quickly record a new topic, a test, or edit an existing topic. While users do not need to be proficient in the UPK tool, they can facilitate process documentation by creating new topics, evaluating their current system, and updating procedures for future users.
Example of Record It! Wizard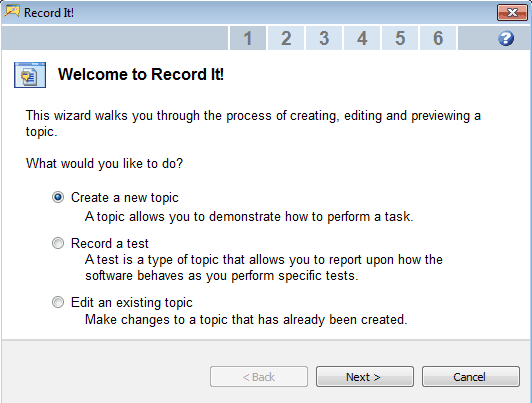 2. Another great feature is Test It! Subject Matter Experts can go through the Test It! Simulation and test the application for UAT in an easier and faster way. If any problems were to arise, they can be reported by documenting the steps that were necessary to get to the problem in the Note section. However, notes can be also used to provide feedback on how the process has to be changed or improved.
Example of Notes sections in the UPK Developer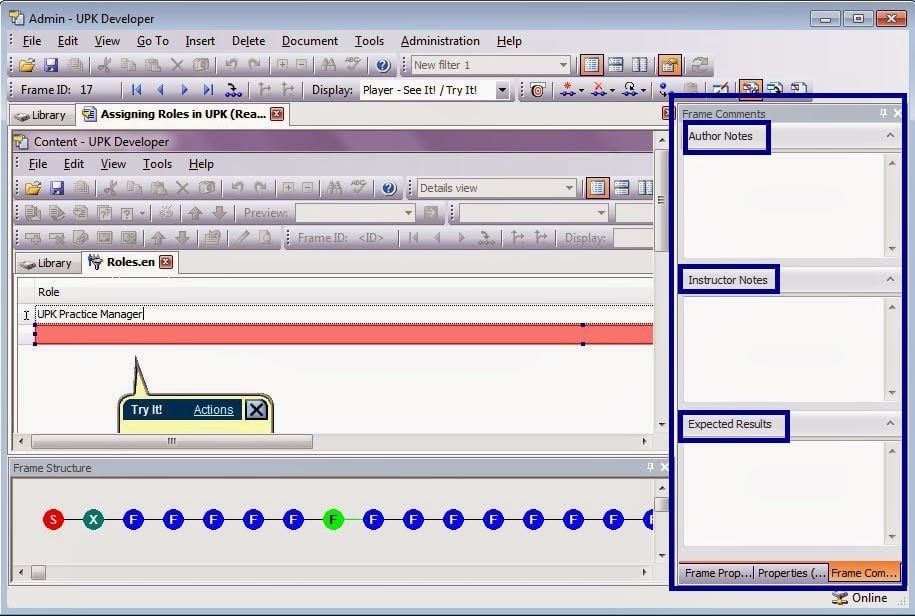 3. Last but not least, Topic Frame Commenting was added to the Topic editor in the UPK Developer. Topic frame comments include Author Notes, Instructor Notes, and Expected Results. Author Notes are internal notes from the author explaining an individual frame. Instructor Notes help end users better understand the frame. Expected Results evaluate the end result as a success or failure.


Example ofTest It! Mode on top of a live application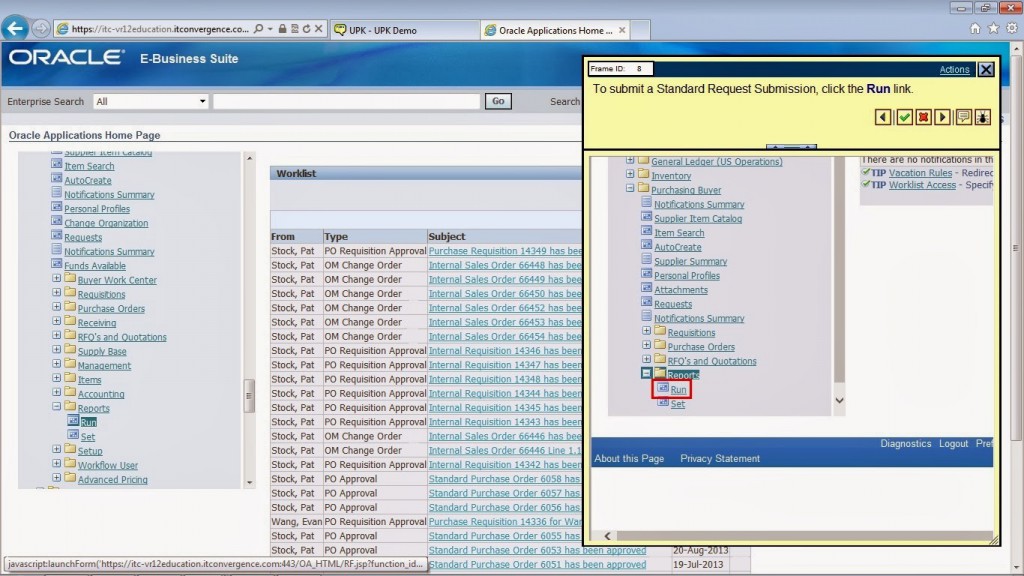 Oracle UPK upgrade 11.1 has once again improved knowledge transfer and acceptance for all end users.
Stay Connected for the Latest on Oracle UPK
For more information on our UPK services, visit our UPK mini-site, and sign up to take advantage of our UPK free demo or health check.
Watch UPK tutorials on our YouTube Channel!
Can't get enough of UPK?
Neither can we. At IT Convergence we have been feeling very generous lately, and inspired by the holiday spirit we are offering a free Installation of Oracle UPK and 6-month free UPK Hosting .