Gustavo Gonzalez, IT Convergence's Chief Technological Officer, will be presenting at Collaborate 16 on Discovering the Power of Big Data in Oracle EBS with Endeca Information Discovery.
Let's have a quick look at what this presentation will be about.
Data Discovery
More people are recognizing data discovery tools, and a wider variety of databases are also becoming available. The adoption of data discovery tools is projected to reach 70% by 2020. The next few years will see the evolution of this trend into "smart data discovery", which anticipates newer, more advanced, and more interactive means of gathering data.
Endeca Information Discovery
Nowadays, conversations focus on "big data". ENDECA acts as an indexing tool that enables users to generate analytical reports from a great volume of information. Endeca Information Discovery (EID) provides structure to shapeless information. This tool helps you define your unstructured big data and helps get analytical information to key people in your organization.
Overview of EID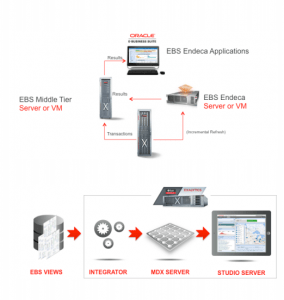 Unstructured big data is stored in servers where information is uploaded. The challenge is getting sensible, usable information from this pool of data so that you and your organization can make better decisions. Through the Endeca Information Discovery tool, which may be hosted on a physical or virtual machine, business users are able to generate analytics and reports without seeking constant help from the IT department. Information is obtained faster, and decisions are made quicker.
To learn more about how you can fully utilize the Endeca Information Discovery tool, come to our session in room Jasmine F on 13 April, 2016. See you there!