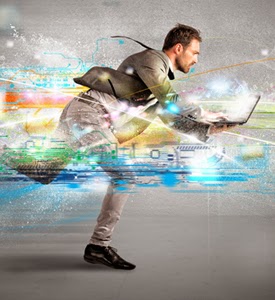 This week IT Convergence and Oracle invited you to our highly successful webcast:
"Make Oracle ERP Better, Faster and Stronger with Oracle Application Testing Suite".
As we had more questions than we had time to answer, we're bringing you the written responses.
Does Oracle Application Testing Suite (OATS) work on html screens, such as iProcurement and iExpense, iSupplier, etc?
Yes, OATS supports both html and Oracle forms screens. Oracle Flow Builder is designed for EBS applications specifically, but OpenScript supports both Oracle and non-Oracle applications.
What type of technical support is required in order to create test scripts using the end-user entered parameters?  For example: the creation of a new purchase order using a user-entered new purchase order number
For this you can use Oracle Flow Builder, no technical experience or support is needed. The UI is very easy to use and no coding is needed.
Are there any predefined test scripts for PeopleSoft?
No, there are no pre-built testing content for PeopleSoft, but you can use Oracle Applications Testing Suite for PeopleSoft test automation and load/performance testing.
Can load testing be done for batch processes?
Yes, your load test script will need to start the batch process either though web UI, WebServices call or by invoking the batch process from a command line or JAVA API.
­About installation on Linux x86-64 platforms… is it certificated?
­Yes, OATS server components can be installed on Linux x86-64 (Oracle Enterprise Linux and RedHat), the scripting environment is Windows based.
Are there any requirements on architecture to take into account?
Please see the Oracle Application Testing Suite Downloads page for install & recommendations.

Which architecture is recommended? ­
The scripting client platform is Windows, but the server components are ideally 64bit Linux for more demanding configurations.
Does OATS come with prebuilt contents for the Grants Accounting module­?
The content details are in this document, you should see the details for each Pack (look under Functional Testing Suite).­
Will OATS eliminate the need for User Acceptance Testing (UAT)? ­
No, OATS is just a tool for you to test your product; you should decide if you need the UAT­.

Can we use external files as test data? ­
­For Flow Builder you need to use the Excel template downloaded from Flow Builder itself, for OpenScript you can use external source for data­.
What kind of performance impact can we expect to see if testing is running within OATS while there are users in the ERP system?
­You really need to have a test env. When each test runs, it will be like another user on the system.
We are supporting PeopleSoft HCM version 9.1 and FSCM version 9.1. This tool looks promising. Does this tool support PeopleSoft testing? ­
­So far, Flow Builder supports Oracle E-Business Suite only, you can use OpenScript with record/playback for PeopleSoft testing.­
Test Run OATS!
Request your
Oracle Application Testing Suite Demo
at our
Testing Services minisite
, and learn more about IT Convergence's Testing services.