CyberSecurity Solutions
Cyber threat assessment, surveillance, threat identification, mitigation, and interdiction
The attacks are relentless from every quarter: INSIDER(!), RPA Gaming, National, Organized Crime, State, Espionage, Dissidents, while big risks like Bad Cloud Ideas, Bad Governance, BYOB, Latent IT only make it easier for the attacker. Learn how to protect yourself from these attacks with ITC solutions.
Risks and losses
The five major contributing catastrophe scenarios:
Long-lasting outage at a leading cloud service provider (USD 14.3 billion loss)
Large-scale cloud ransomware at a leading cloud services provider (USD 11.5 billion loss)
Widespread data loss from a leading operating system provider (USD 23.8 billion loss)
Widespread theft from major e-mail service provider (USD 19.1 billion loss)
Large-scale data loss from cloud service provider (USD 22.2 billion loss)
Cyber crime costs are predicted to hit USD 6 trillion annually by 2021. This followed a record year in 2017 of USD 600 billion.
Economic loss due to cybercrime is predicted to reach $3 trillion by 2020, and 74% of the world's businesses can expect to be hacked in the coming year.
-The World Economic Forum
Main risks:
Reputation Risk
Market Risk
Operating Losses
Regulatory Heat
Auditor Heat
ITC Data Security
ITC proprietary tradecraft, deployment strategy and methodology proven able to self-fund client modernization of cyber security and best-in-class data, PII, IP real time all the time encryption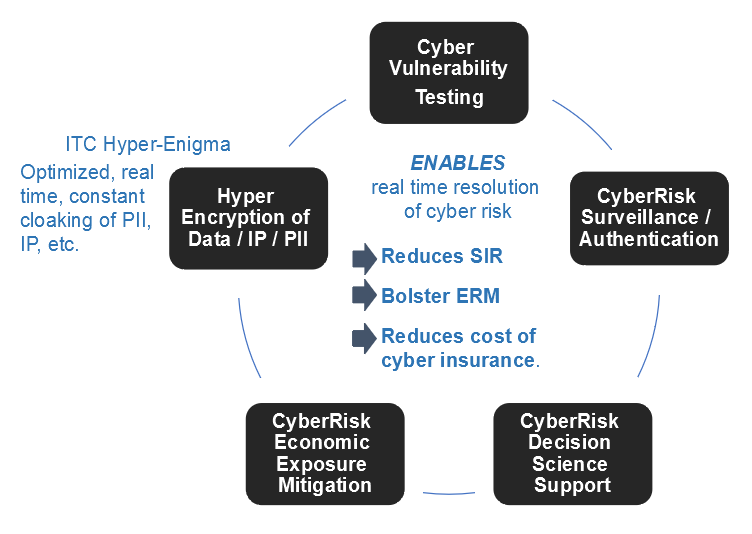 FAST ROI POC Enabled
Delivery:
FAST ROI POC Enabled
DEVOP Fixed Investment
Advisory Services
Event Response
General Counsel / SIU Special Investigation
CyberSecurity Solutions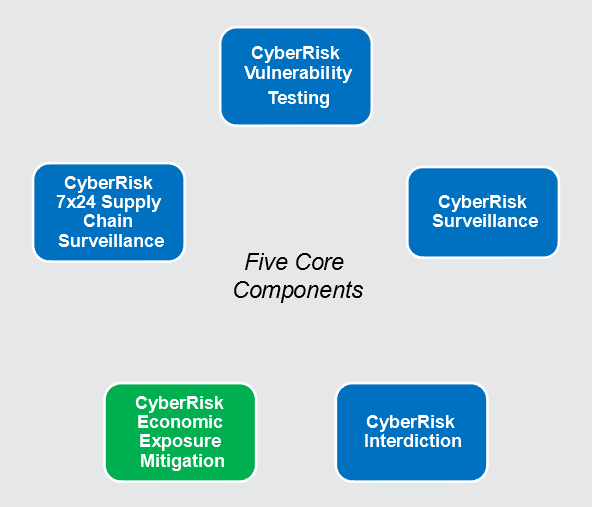 Delivery:
Managed Service
DEVOP Fixed Price
Advisory Services
Classified Investigative Support
GET IN TOUCH WITH CYBERSECURITY EXPERTS