Gustavo Gonzalez
Gustavo Gonzalez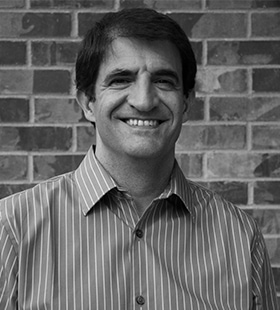 CHIEF TECHNOLOGY OFFICER
Gustavo Gonzalez Figueroa is the Chief Technology Officer at IT Convergence, leading the decision of technology strategy for technology platforms, partnerships, and external relationships.
Specialized in Corporate ERP & Analytics Solutions, Gustavo has over 18 years of experience in implementing and upgrading Oracle Applications for worldwide organizations.
As a recognized Oracle ACE Director, Gustavo has delivered presentations in more than 200 conference around the world in more than 25 countries in North America, Europe, Latin America and Asia.
Based in Argentina enjoys traveling for business and leisure with his family around the world.