Four Questions on Implementing Oracle in Asia Pacific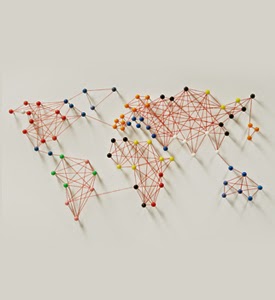 Last week we had our webcast "Overcoming Business Complexity in Asia Pacific with Oracle E-Business Suite". Today we are bringing you a transcript of the Q&A session that followed the presentation. Click here if you are interested in downloading our webcast recording.
What are some key factors or challenges Oracle implementations face in Asia?
The key factor to Oracle APAC project implantations is building a team whose members should not only be able to understand and roll out the Oracle standard operation and solution, but also understand local people's culture and the legal requirements. Finding a solution to cater to those requirements while keeping the global solution template intact is usually essential.
As to challenges, the major challenge for implementing Oracle in Asia Pacific, regardless of the country, is adapting to various people's culture while also keeping aligned with the project timeline, scope and objectives. For example, since in Asia the cultural differences between countries are huge, some people are more aggressive and take ownership of the business process while some are not so aggressive. This requires a project management team who can make the extra effort to coordinate and collaborate to keep the project on time and within budget.

Can you introduce the project team structure for a general project implementation in the region?
Well, every project will have its own differences. For ITC's common practice, our project scope usually involves multiple sites and includes Oracle Financial, Supply Chain and Manufacturing modules. We have a Project Manager and finance, distribution, manufacturing and technical consultants. All of them have bilingual capabilities, which help ensure smooth communication between local business users and the client's project team in US or Europe. We also make a point of allocating resources who have previous similar project experience and therefore are able to understand local users' culture and requirements.
Do you have local consultants in Japan?
Yes, ITC has more than 300 employees in APAC and we have consultants locally based in Japan, Australia, China and other APAC countries.
Related to the project team, what is the project approach you use?
Basically, we use Oracle Unified method (OUM) as the base of our implementation methodology but we tailor the methodology based on the different project needs and situations. There are some common guidelines that we normally follow, such as:
Predefined Future Process Model as a starting point
Repetitive and active user or stake holder involvement from day one
Early introduction of hands-on training and testing
Iterative testing cycles, early hands-on experience for key users
Requirements mapped to Business Flows
ITC also believes that actively collaborating with Customer PMO teams in various fields (like requirement management, scope management, communication management etc.) is crucial to the success of a project.For more information on implementing Oracle in Asia-Pacific,
visit our website
, or view other Asia-related entries
here
.