14 Reasons to Reevaluate Your Oracle ERP Development Strategy in 2014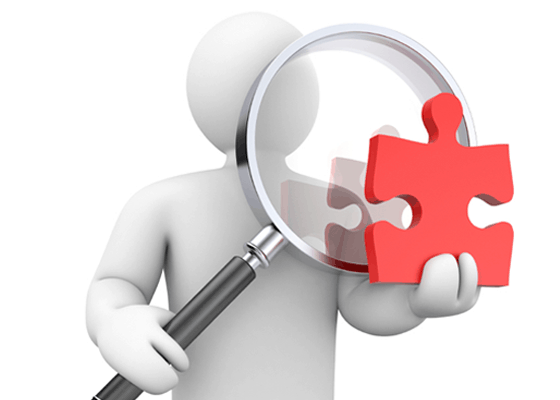 It is January 2014 and that means we have a whole new year ahead of us.  Full of promise and potential, new plans and new IT budgets.  For many 2014 means new business opportunities and requirements.  For some it means working to drive greater efficiencies and stability in to existing operations.  Regardless of the challenges that 2014 holds for you, there are many ways that a sound
Oracle ERP development strategy
can help you meet your goals.  Below are just a few ideas that might be easier to implement than you would expect.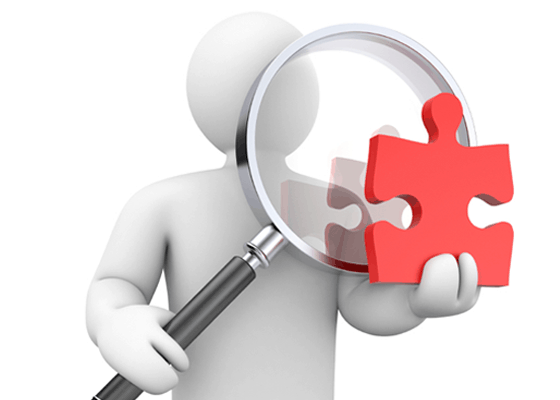 1) The party is over, but the fun is just beginning – 
If you completed your upgrade to Oracle R12 during 2013 and already finished celebrating, maybe it's time to begin refining your business flows and addressing those little details that you could not focus on during the upgrade. Just think of how much your users will appreciate simple customizations that ease and speed up data entry, or new custom reports that provide targeted information to specific business divisions.
It only takes a few hours to complete small personalization's, and reports are one of the least expensive types of customizations to build.  It does not cost a fortune to generate a positive impact on your users' experience with the application. (For your guide to R12.2 customizations, click here .)
2)  It is never too soon to get started on spring cleaning  


If you're still planning your Oracle R12 upgrade or are about to jump in to it, isn't it worth your time to perform a detailed analysis of your customizations to avoid spending time and money upgrading custom code you don't use? Why not take advantage of the opportunity to cleanup identify and inventory your customizations and get rid of those that don't make sense to upgrade, or that really deserve a redesign in order to better accomplish the needs for which they were built long ago?
Technical assessments for Oracle E-Business Suite usually take less than a month to complete and they can help save thousands of dollars in unnecessary upgrade tasks.
3)  Serving up more reliable service with Oracle's Service Oriented Architecture (SOA)  


Are you making the best use of the integration technology available with the E-Business Suite?  Or are you still sharing text files sent over manually launched ftp processes, or even attached to emails?  How about exploring some of the modern entry level SOA tools such as BPEL (Business Process Execution Language) and ESB (Enterprise Service Bus) that can provide better performance and reliability to your integrated systems at a fraction of the cost you may expect?
4) Make Oracle More Mobile 


Do your users have to go through the hassle of connecting to your VPN in order to access customized Oracle EBS applications?  How about upgrading to OAF (Oracle Application Framework ) and building a lightweight web-enabled application so that your users can access it from their mobile devices or on the road through low bandwidth internet connections?
Oracle Forms  is rapidly approaching obsolescence and you will need to upgrade your application sometime in the near future as Forms will definitely be deprecated with Oracle Fusion Applications. So why not start upgrading some small modules now in order to gain valuable experience with the new tools?


5) Add Security and Reliability in 2014 – 


If your organization has dozens of ad-hoc scripts to execute daily maintenance operations, then maybe it's time  to carefully review them, organize them and bundle them into a customized tool  that can put all that business logic under a reliable framework that provides security and logging features. This will end your days of running ad-hoc scripts that could eventually corrupt your data, and give you  a professionally developed and tested tool that produces consistent and reliable results every time you need it.
Building a tool like this could only require a couple of weeks of development time and give you the peace of mind that comes with knowing that no unreliable queries with potentially dangerous update or delete statements are run on your production database.
6) Release 12.2 brings exciting changes 


If the recently released Oracle 12.2 is in your upgrade path for the next 3 to 5 years, it is important to begin researching the new development standards required by that release and begin applying them to the customizations you develop now.  You will want to ensure that what you build today won't need to be significantly overhauled tomorrow. How about some training about the new features included in Oracle R12.2 and the development standards required to make things like live patching possible?
A  two day training course highlighting the basics behind EBR (Edition Based redefentiont) dedicated file systems, on line patching can give you a grounding on Oracle R12.2 development standards that will ultimately allow you to save you tens of thousands of dollars in custom code remediation efforts down the road.


7) Approving an improvement to your approvals process 


Does your Oracle E-Business Suite solution include workflow processes?  Do they accurately represent your current approval rules and hierarchies?  How about reviewing them and doing some fine tuning?   Most workflow customization updates can be completed in just a few days and will provide benefits you've been thinking about implementing for a long time.
8) Slow and steady doesn't always win the race 


Having performance issues with critical processes such as month-end closes? Are you still using external tables and/or bursting to deliver time-critical reports?
If so, maybe it's time to engage a professional team and address the problem from different angles, like database parameters and query execution hints, analysis and re-design of the logic algorithms and queries code on the customized programs. Tuning is a difficult job but a serious assessment can be completed in a few days and from there you can build and execute a detailed improvement plan based on your needs and priorities.
9) Connecting the dots… What picture does your collection of interfaces paint?


Do you know exactly what are the interface points between your Oracle E-Business Suite application and your legacy systems?  Do you know when each interface is run and who launches the process?  Do you have a centralized framework where you can check to see if each interface that runs has completed successfully? Do you know where to check errors and log messages for each interface?
If you want to avoid many common interface problems that can result  because you lack this type of information, perhaps it is time to inventory your Oracle EBS interfaces  re-design your interface architecture and build a framework that provides centralized control to all your ERP interfaces.
Imagine a centralized catalog of systems and interfaces, process definitions with planned execution frequency and times, automatic concurrent process submission, centralized logging and error management… it's a great solution and not a very costly one to implement…
10) Work smarter not harder 


Have you already implemented a Business Intelligence strategy?  No?  A comprehensive BI strategy is key to providing users and decision makers with the information they need to manage the business in today's ever changing markets. Running operational reports from your transactional database penalizes the performance of mission critical systems and costs a lot of money in hardware and CPU power. Implementing a BI Apps saves money and provides great results to your business.
11) Standardize and streamline your migration process  


How do you manage and install your customizations on all your environments?  Manual scripts? RICEW components  tools that have not been upgraded to the new Oracle standards and leave you with an un-integrated solution for  several months while you wait until the product is upgraded?
If your DBAs are familiar with the Enterprise Management Suite product used to manage your database and applications, you may be interested in deploying the new Oracle Applications Management pack.  The new lifecycle management tool provided by Oracle that provides customization management and automatic patch generation and installation.
Think about investing the time and resources to install and configure the product and get automatic integration with Oracle Support to get the patches you require, an inventory of your customizations with development standards checks before automatically creating a patch script to install your code on any environment, with logs and traces of every operation performed.
12) Did someone say spring cleaning?    


Do you have a clean customers, vendors and products database?  Or do you have incomplete information scattered on different systems with duplicated entries and no unique identifier codes?  If you struggle to provide your business users with a true 360 degree view of your customers and vendors or to quickly identify product specs to respond in real time to customer inquiries, then this might be the right time to consider implementing a robust data cleansing strategy.
There are many advantages advantages provided by Oracle Master Data Management (MDM) products, that provide single source of truth features and deduplication and data cleansing tools.
13) Money makes the world go round 
As electronic invoicing is becoming more and more frequent in Latin America and in the Europe via the EU's SEPA and other emerging economies, you may have already began your research about the available options to do it directly from  E-Business Suite. Do you know that several third party companies provide tools that are already certified by the local tax authorities and can be integrated with the E-Business Suite in less than a month?
14) Right-shoring – The best of all worlds 
Is the majority of your development currently delivered from teams in the US?  Did you know you can "RightShore" by combinding quality on shore experts, quality off-shore service providers and near-shore based development teams provide the perfect combination of time zone convenience and cost benefits?  If you have had bad experiences with remote development support in the past, 2014 may be the year to rethink your development strategy and see what advantages are available from blended delivery teams that provide the benefits of time zone convenience and communication differentiators with the cost benefits of offshore delivery. (For more on "RightShoring" click here.)
Quality, Cost-Effective Oracle Development at Your Finger Tips
IT Convergence offers a full range remote Oracle ERP Development and ERP testing solutions. For more on our ERP Development solutions and our RightShoring approach, click here. For more on our ERP testing solutions click here. Otherwise, click here to fill out the Contact Us form on our website.