Support Global ERP Projects with Oracle UPK webcast
Numbers don't lie. Whether you're talking about Global Oracle ERP rollouts in Latin America or China or parts in between, what scares people the most is configuring Oracle to make local regulations and statutory reporting requirements.
Rolling out a global ERP solution can be a daunting task. But that's no reason to despair.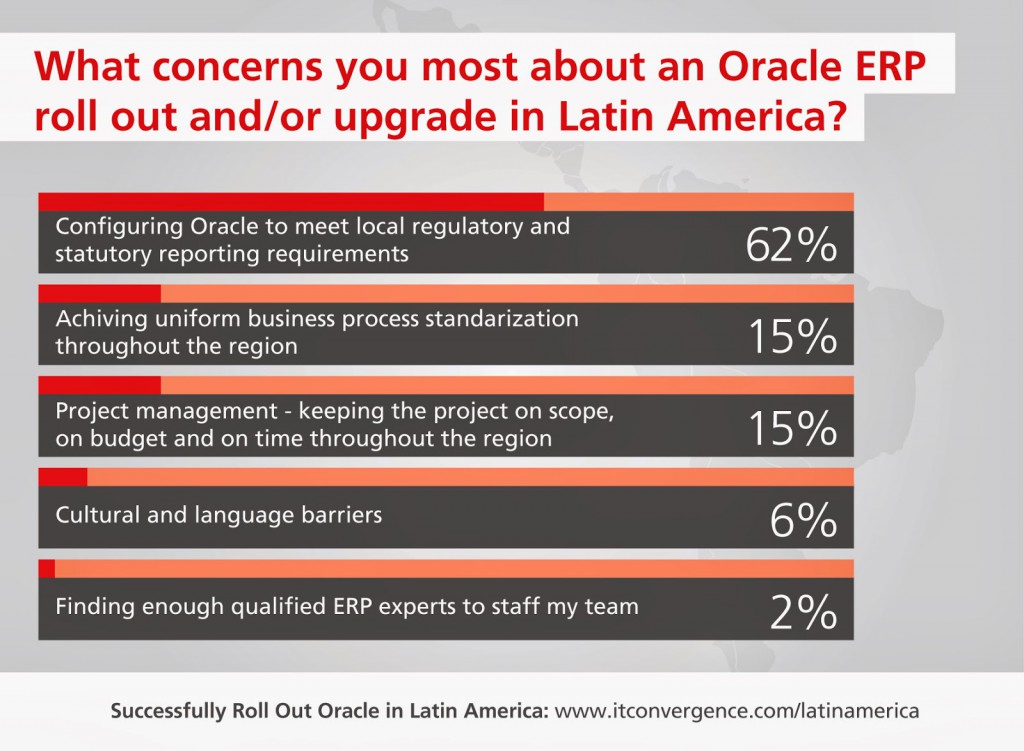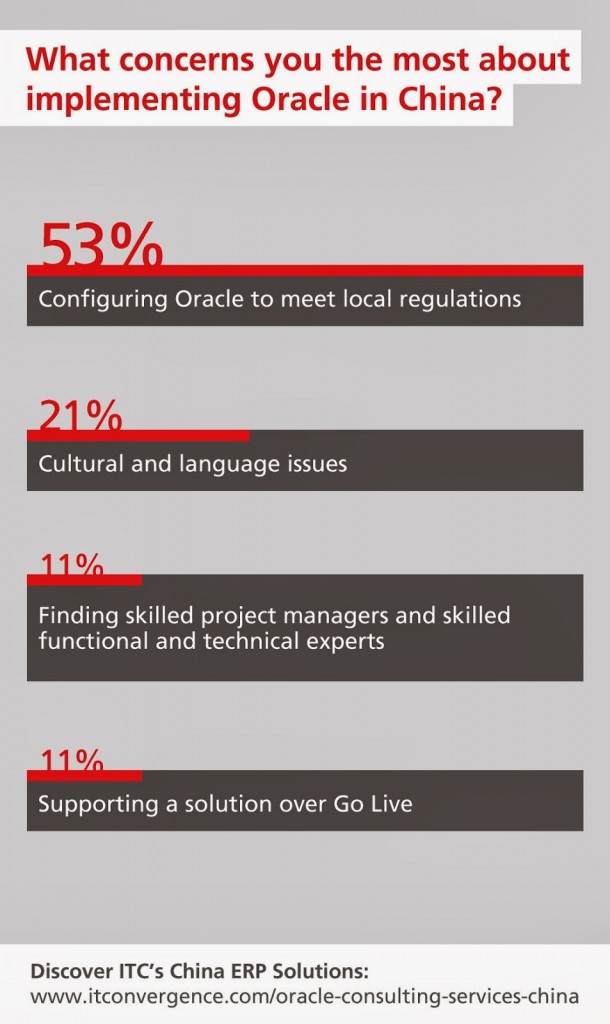 If you incorporate Oracle UPK (User Productivity Kit) into your global ERP project from day one, you can set yourself up for success.
This was how Diodes  managed to successfully rollout a Global Oracle Supply Chain Solution, and they're teaming up with IT Convergence to tell their story at our webcast "Support Global ERP Rollouts with Oracle UPK: The Diodes China Story" which will be held on Thursday March 27th at 8:00 am Pacific/11:00 am Eastern.
This webcast will provide:
An overview of UPK's core functionality
China-specific examples of how Diodes leveraged UPK to develop content and enhance the ERP testing Lifecycle
Illustrations of UPK's context sensitive help, object recognition, and tips on developing a centralized repository
A live demo of UPK in action
The webcast will last approximately 40 minutes with plenty of time for you questions afterwards.
Click here to register for "Support Global ERP Rollouts with Oracle UPK: The Diodes China Story." 
Find this page after March 27th? Fear not. Click below to visit:
our Oracle Solutions for China page
our Oracle Solutions for Spanish speaking Latin America page
our Oracle Solutions for Brazil page
our Oracle UPK Mini-Site
Or, you can simply click here to fill out our contact us from.