Webcast Sneak Peek: Oracle Localization for Japan
Next Tuesday at 11:00 am Eastern/8:00 am Pacific IT Convergence will be hosting the webcast
"Overcoming Business Complexity in Asia Pacific with Oracle E-business Suite." 
Today we'd like to offer you a preview of one of the sections of the webcast: the
Japan Oracle Localization
specs.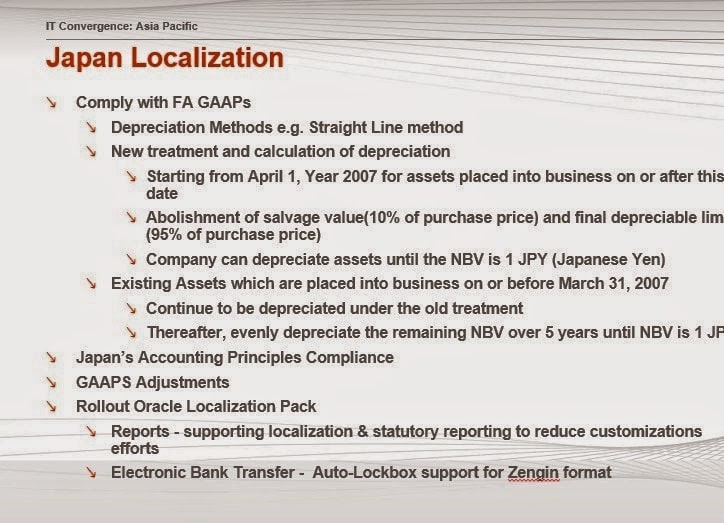 In terms of financial modules, Japan has moderate globalizations, but needs many additional reports.

Stay Up to Speed on Oracle ERP Issues in Japan or other Asia Pacific Countries!
Make plans to join our webcast "Overcoming Business Complexity in Asia Pacific with Oracle E-Business Suite" on Tuesday March 17th at 8:00 am Pacific/11:00 am Eastern. Click here to reserve your spot now.
Found this page after March 2015? Worry not. You can click here to visit our China services page and/or  view all of our China-related blog entries.