Marching towards Collaborate: Week 1 Administration Q & A Session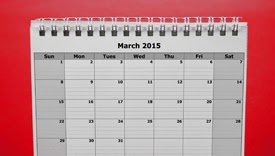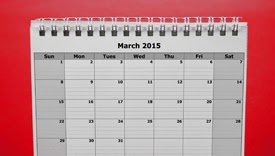 Thanks to everyone who joined us for Week 1 of
Marching towards Collaborate with Oracle UPK!
During the past week we covered a variety of topics, ranging from Installation to Publishing Content and more. As promised during the webcast, the answers to all of the questions asked during this past week are posted below. Be sure to
tune in again next week
to learn about developing content in UPK.
Monday 2nd: UPK Installment & Best Practices for Migrating Content
Is the latest available UPK patch always a cummulative collection of all previous patches?
Yes; whenever Oracle releases a new UPK Patch, the updates from all previous patches are included.
Where is the patch folder?
The patch installation folder can be downloaded from
edelivery.oracle. com
Is the latest exam version in OPN for 12.1?
No; the UPK-specific certifications and exams offered by Oracle are validated against UPK 11.1

Tuesday 3rd: Creating and Managing Users in UPK
What certifications are available for UPK?
There are currently four different certifications content developers can achieve from Oracle.  User Productivity Kit 11 PreSales Specialist and User Productivity Kit 11 Sales Specialist are both available in the Oracle Partner Network. There are two additional exams that consultants may take on Functional and Technical UPK areas, however consultants typically need 2 years of project-based experience and roughly 80 hours of focused study before sitting for these exams.
Can authors and other users be managed from Active Directory?
Yes, but only if Windows Authentication was used during the installation. However, permissions must still be managed from inside the developer.
With the Managing Groups Section – does everyone within that group have to have a UPK license or only if they are modifying content?
Yes, all UPK authors must be licensed.
What kind of permission is List Folder Contents? How does it differ from read only?
Users can see the names of folder content but cannot open these documents.
What is a best practice when it comes to permissions assigned to the system folder?
It is a best practice to assign the "read" or "modify" responsibility to the System folder, because if the permissions are set to List Folder Contents only, authors will not be able to publish.
Wednesday 4th: Managing Files and Folders
How is the folder structure displayed to end users?
In the player, the module will display in the order created in the UPK Developer. As in windows, it will be in an tree like format with + signs to expand content.
What is the Lost Documents menu for?
Sometimes documents can be disconnected from the module and UPK corrales them into Lost Documents folder for retrieval.
How long will the deleted documents available? Is there a timeframe?
Deleted documents will stay until the Admin purges the documents. The only time limit is by your business practice.
Based on your experience, what are the most common challenges when localizing content?
Grammar, culture and readable tone in the end language.
Are Imported documents/folders in the Library able to be linked to documents in the company's custom library?
To use any imported document/folder, it will need to be imported into the Profile/library where it needs to be used.
What are the best practices to structure a library for a global rollout (multiple applications, multiple languages)?
In instances where UPK is being used for a global rollout, the best practice is to structure the library by language localization, using sub folders for each application.
In Citrix environment, do docs disappear if it is not checked in to the server?
Yes, however it depends on the configuration of the environment. For UPK to work correctly, Citrix needs to open UPK in the same session. See MyOracleSupport for more details on the suggested configurations for Citrix.
Thursday 5th: Using the Deleted Documents View
Does the UPK server do auto purging after a time period or do we have to do it manually?
No, documents can only be purged from the developer and server manually by Administrators.
Can we assign Administration role for ourselves? It appears no-one has the Administration role in our company.
Users cannot assign the Administrator role to themselves, however every multi user installation has at least one default Administrator. Find out who that is and then the admin role can be assigned from there.
Do ITC language consultants translate topics on request?
Yes, we have a fully multilingual UPK team and we are experienced at translating content for global roll outs.
Friday 6th: Publishing and Deploying Content
Can you publish the entire outline or just specific content within an outline?
Yes, you can publish the entire outline or just partially, depending on the selections you make.
How do you create Publishing Categories and the associated setup for each?
Publishing Categories are created in the System folder, and we will be demoing that topic during the third week in March.
Why is it that sometimes when I select content that includes the highest level (purple book), that high level does not display in my published outline?
The highest-level Module or Section in an Outline selected for publishing will not appear in the outline hierarchy in the Player  by design.  If you look in the Windows Title Bar of the published Player, you will see the name of this Module/Section. If this contains content (such as Topics directly under it, or a Concept Page) then you need to contain this within another Module/Section, and then select this for publishing. Source: Dirk Manuel
When publishing only a part of the library, do unselected items remain in the published library or are they removed?
Items are only removed from the developer when they are deleted manually.
What purpose do Categories serve in the Advanced Publishing Options area?
Categories allow users to create customizations for content and apply them repeatedly without having to recreate the customizations with each new publishing.
What Modes would we need to have to have test results show up in SCORM for our LMS?
You would need to publish the Player & LMS option with the publish Test It! mode option selected.
How do I find the URL for a published topic so I can connect it to our internal Intranet?
The URL is defined by the user at the moment of publishing, when you select the publishing location. If the content is moved after to a web server, the user needs to navigate to Publishing ContentPlayerPackagedatatoc.html
Every time I try to Publish to the Knowledge Center I get an error message. Is there any requirement to publish to the KC?
If you are receiving an error message, it is possible that the URL you entered in the publishing wizard may be incorrect. Contact your company's DBA to ensure you have the server URL.
Can you elaborate on the LMS Scorm options?
The two SCORM options that are most commonly used/readily compatible with UPK content is 1.2 and 1.3
For more information on Oracle UPK, visit our minisite, or contact us if you'd like to get a recording of these sessions.