Marching towards Collaborate: Week 2 Administration Q & A Session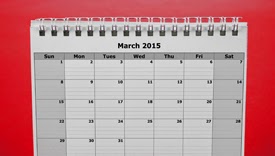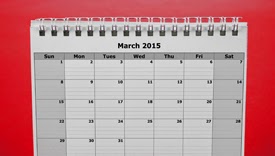 Thanks to everyone who joined us for Week 2 of Marching towards Collaborate with Oracle UPK! During the past week we covered a variety of topics, ranging from Development Best Practices to Localization and more.
As promised during the webcast, the answers to all of the questions asked during this past week are posted below. Be sure to tune in again next week to learn about editing content in UPK.

Monday 9th: Developing Best Practices
Can I add videos to UPK?
Yes, through the process of packaging and hyperlinking.
Can Content Default Options be applied after content was recorded?
No, content default option have to be applied to content manually after it has been recorded.

Tuesday 10th: Using Attachments
Do you have to create a new package for each file type?
No. you can package multiple items of different types together into UPK.
Can you update or change package content?
Yes, you can add and delete files from existing packages.
Wednesday 11th: Converting Topics to MP4s
I tried the Hyperlink in the frame for attachment but it was visible in Try It mode only but not is See It mode, is that correct?
Yes, this is correct.

Is the audio quality better if recording in UPK first or after converting to mp4 format?
The audio quality is determined by the quality of the equipment used to Record the sound. The better the equipment, microphone and quiet room, the better the resulting sound will be in any format.
I have a PowerPoint that includes a video (wav). How can a convert to UPK including the video?
Record the PowerPoint and package the.wav file.  Add a link from the UPK to the way file.
Is this feature available in version 11i?
No, the Player2Movie is only available for UPK 12.1.0.1.
Thursday 12th: Best Practices for Localization and Translation
How do you keep track of changes to content when multiple languages are offered for each module?
One way is to select a base language and make corrections there then re-localize.  Use a spreadsheet to track the needed changes to other languages.

Is the translation process available in 11i?
Yes.
Do we have to manually translate the text to the localization text?
The only text that requires manual translation are titles of Modules, sections and topics, as well as any custom (non template) text.
When using multiple languages does the end user have a choice to select the language they want the content shown? Or will this be two separate content repositories?
All languages for a module can be published in one outline.  Then the end user may select the language needed.
Friday 13th: Developing Best Practices
Can you outline what computer settings are recommended in order to prevent the resolution error when working with frames and image capture?
Just ensure that both your computer resolution and developer resolution are at the same resolutions.

How do you know which pathway you are recording, while you are recording?
The particular pathway you are working with will be highlighted in green. To switch to a different pathway, use the path list selector in the Properties Pane.
Does the end user have to start the module again to explore the alternative pathway or does he/she have a go back to decision point option?
When the end user is viewing a topic with multiple pathways, to switch to a pathway other than the one selected, that user will have to restart the topic.
Can you please explain again the difference between alternative path vs. alternative action?
An alternative path can have several different steps and frames included in it, that will ultimately lead to the same conclusion as the original path. An alternative action is available in each singular frame, and will have the same effect as the original action.