Tuesday at Oracle Open World 2014 was full of more sessions, speakers and events, as with every day at the conference. However, there is plenty other opportunities to learn and connect with different Oracle-related communities outside of the sessions.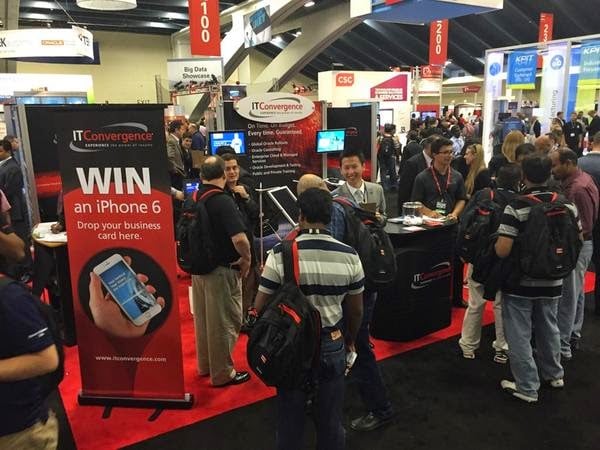 IT Convergence's booth has remained busy throughout the conference. Tuesday was a great opportunity to connect with others from the Oracle User Productivity Kit community and really find out where the needs and priorities of different businesses lie. There were a few trends/issues that kept coming up in conversations: "Own UPK, don't know what it does," "Use UPK, but only for one thing," "Don't own UPK, currently develop training in MS Powerpoint and MS Word."
Couched in comfortable business terms, might sound normal. However, to really show how out of place they are, we we thought we'd distill these phases into lay terms, to highlight just how much value you're losing if you're not getting 100% out of UPK.
"We've got a great car, we just can't find the keys (and haven't looked very hard)…"
For those that own Oracle UPK and don't use it, they're missing out big time. For a lot of companies, the application was shelved long ago, probably because they were sold UPK in a bundle with several other enterprise applications.
For this audience, we recommend thinking about common Oracle ERP implementation/upgrade challenges: Time, money, standardized business processes, centralized knowledge platform and o yeah…end-user adoption (it's kind of a big deal).
Why not address all these problems simultaneously by leveraging the power of UPK?
Save time by generating 15+ outputs from a single recording, standardize your processes early on to keep your workforce consistent across different teams, capture and organize knowledge from your Subject Matter Experts and keep them in your UPK library (the knowledge will remain, even after the employee), and increase end-user adoption by giving your users the tools and help that they need to succeed. Whether it's a business process video, job aid, training manual, help link, html webpage, or any of the other outputs of UPK, the road to end-user adoption can be much smoother by leveraging UPK.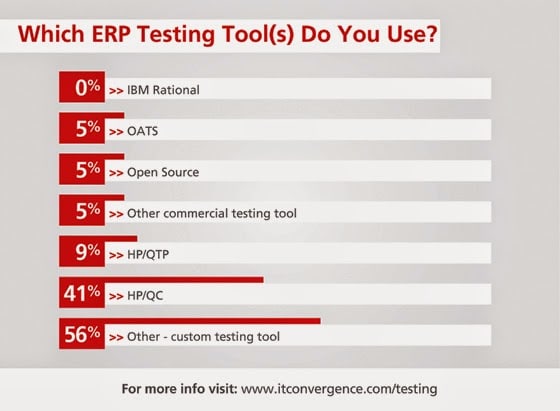 "I love my cell phone, but I only really use it for texting…"
Why just use one output of Oracle UPK? The initial recording automatically allows developers to publish ANY of the outputs of UPK without re-editing or re-recording. For instance, you could be developing a business process for the See It! and Try It! modes while simultaneously generating your test scripts to integrate into your automated testing suite, regardless of whether you're using Oracle Application Testing Suite (OATS), HP Quality Center (HPQC), or IBM Rational. Save time and money for your business!
"I prefer to only run uphill"
The message is simple: make your life easier with UPK. Leverage the different outputs and ultimately increase end-user adoption. Don't know how? Not a problem, that's where IT Convergence shines. Our UPK team can help you leverage the power of UPK at any point during the project lifecycle. We can even train your training team (Train the Trainer) so that you can continue leveraging UPK long after our engagement with you is over. Still not convinced?
Get the Latest on Oracle UPK @ OOW 14
Take a little bit of time to talk with us in person (Moscone South #2009) or schedule a brief meeting with us (Request a demo below). We're here to help!
Stay tuned for more from Oracle Open World 2014 and don't miss IT Convergence's very own Jordan Collard's presentation on Wednesday October 1st @ 2:00 pm in Muscone West 2002 with Kathryn Lustenberger from Oracle on "The Two T's of Oracle User Productivity Kit – Training and Testing."
Given the current shift in the industry toward using UPK for Testing, this session is highly anticipated and will likely fill up fast, so register now!
Attending Oracle Open World 2014 in San Francisco? Come by to talk with our UPK All-Stars and get a free UPK Demo at Moscone South Booth #2009 – The official UPK Demo Pod of OOW '14.
Request a UPK Demo now!
Stay Connected for More on Oracle UPK
We have a host of UPK resources at your disposal. For more, please visit IT Convergence's UPK mini-site, or contact one of our UPK representatives to request a UPK Demo, sign up to take advantage of our UPK free demo or health check and you can also watch UPK tutorials on our YouTube Channel!