Oracle OpenWorld 2014 has started with a bang. Here are some of the "Outtakes" for the Oracle User Productivity Kit end user community.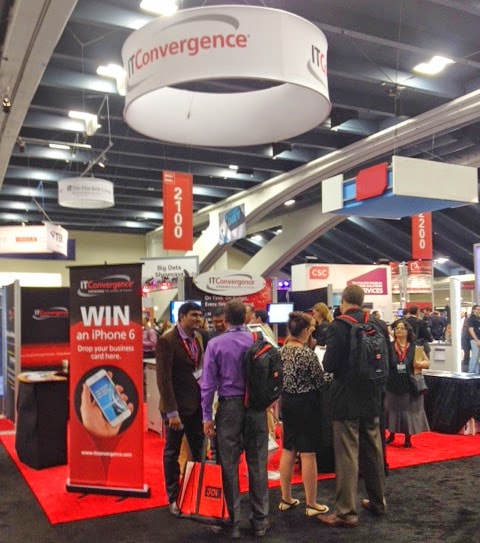 OAUG – UPK – SIG Meeting
This year's Oracle Application User Group's (OAUG) User Productivity Kit (UPK) Special Interest Group (SIG) was an excellent opportunity for SIG members to discuss current trends, new updates, and connect with other members of the UPK community. The session was focused primarily on changes in SIG leadership and the functionality of the newly released Oracle UPK 12.1 ESP 1.
The SIG is currently being led by Jordan Collard (IT Convergence) and Kathryn Lustenberger (Oracle). They also announced two important additions to the SIG's board: Joel Thilburg (JOLT) and Philip Schontz (AST). The board discussed opportunities for other members to help lead, as well as present at upcoming OAUG events, namely Collaborate 2015 in Las Vegas, Nevada.
Most of the excitement was surrounding the new release of the UPK 12.1 Enablement Service Pack. A few of the highlights include the ability to publish MP4 videos and Test It! Mode results tracking, but we've outlined all of the new functionality on IT Convergence's blog site .
Adventist Health Systems Uses Oracle User Productivity Kit to Overcome Development Challenges
The first of the Oracle UPK-focused sessions at Open World focused on Adventist Health's  PeopleSoft Financials and HCM upgrades. The story was not unfamiliar to those in the UPK community, but served as a great example of how to address some of the challenges commonly found with software upgrades and implementations.
Adventist Health was faced with a tight timeline for their upgrade. As project delays occurred early on in their upgrade, the timeline for training was squeezed tighter and tighter. Here's where UPK was able to shine!
Led by Oracle UPK expert Joel Thilburg, Adventist Health developed all of their Test Scripts using UPK. Because UPK is a single-source content development platform, these recordings could be leveraged later on in the project. As the timeline continued to shrink, the project team was able to select which recordings they wanted to use from the Test Script generation process and produce training materials without re-recording. Ultimately, Adventist Health was able to meet their go-live deadline. Even more important, they increased end-user adoption by providing users with a real business-case simulation of the processes users were expected to train on.
More Oracle UPK @ Oracle OpenWorld
Stay tuned for more from Oracle Open World 2014 and don't miss IT Convergence's very own Jordan Collard's presentation on Wednesday with Kathryn Lustenberger from Oracle on "The Two T's of Oracle User Productivity Kit – Training and Testing." Given the current shift in the industry toward using UPK for Testing, this session is highly anticipated and will likely fill up fast, so register now!
Attending Oracle Open World 2014 in San Francisco? Come by to talk with our UPK All-Stars and get a free UPK Demo at Moscone South Booth #2009 – The official UPK Demo Pod of OOW '14.
Want to dive deeper into UPK? That's where IT Convergence comes in. Let us share our enthusiasm and excitement for Enterprise Resource Planning (ERP) upgrade and implementation tools, and show you the true power of Oracle User Productivity Kit. We can help you increase end-user adoption and simultaneously support training and testing efforts, saving both time and money!

Request a UPK Demo now!
Stay Connected for More on Oracle UPK
We have a host of UPK resources at your disposal. For more, please visit IT Convergence's UPK mini-site, or contact one of our UPK representatives to request a UPK Demo, sign up to take advantage of our UPK free demo or health check and you can also watch UPK tutorials on our YouTube Channel!