User Productivity Kit (UPK) Enhances End-User Experience with Conceptual Content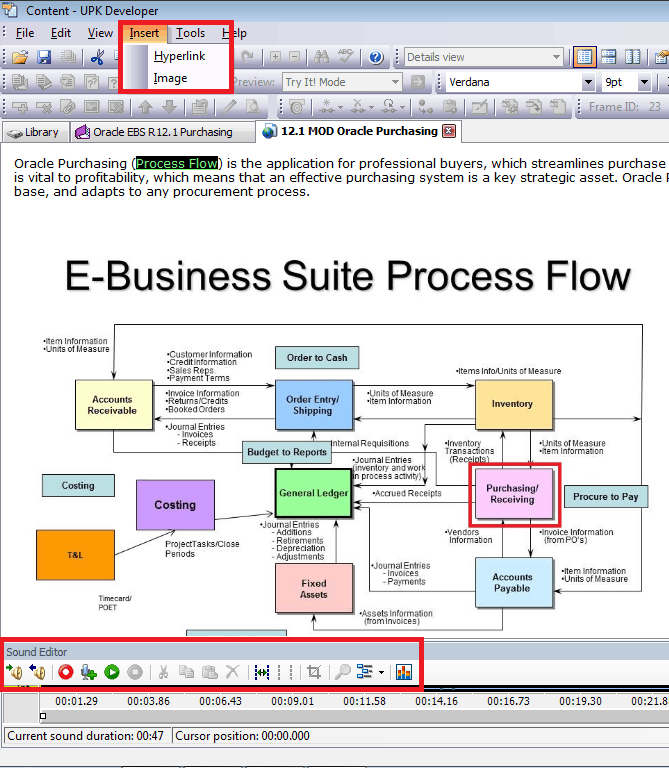 Business owners have realized that transactional content itself is not enough to convey the
change management
concepts during an
ERP implementation or upgrade
. Now, they require seamlessly integrated conceptual content authoring capabilities to give their employees all the additional information necessary to fully understand business processes and master in their job roles.Even though
Oracle User Productivity Kit (UPK)
brings value to every stage of an ERP project lifecycle, it is mainly known for its superior
end-user adoption
capabilities. UPK is the market leading tool for creating training content for ERP systems. The main differentiators from its competitors are the ability to rapidly create and easily maintain transactional and conceptual content for enterprise applications.
UPK creates content beyond typical "step-by-step" application instruction. It enables the end user to not only understand how to perform a certain task, but also why they are doing it and how it fits with the business context.
UPK enhances the content by integrating video, graphics and pictures, Microsoft PowerPoint slides, Adobe PDF documents, flowcharts, and other external media on the Module, Section and Frame level. In addition, Oracle UPK allows you to leverage existing content (created in other applications) by attaching the content to the Concept Pages or bubble text.
For example, in the Concept Page of a Module, Section or Topic the author can add an overview of the materials that will be covered to give the end-user an introduction to the process. In addition, an image of a flowchart can be added to further enhance the understanding of the process. However, if the introductory documentation already exists, but it is created in a different application, such as PowerPoint or Adobe PDF, it can be inserted through the Hyperlink option.
Example of the Web Page (or Concept Page) content in a Module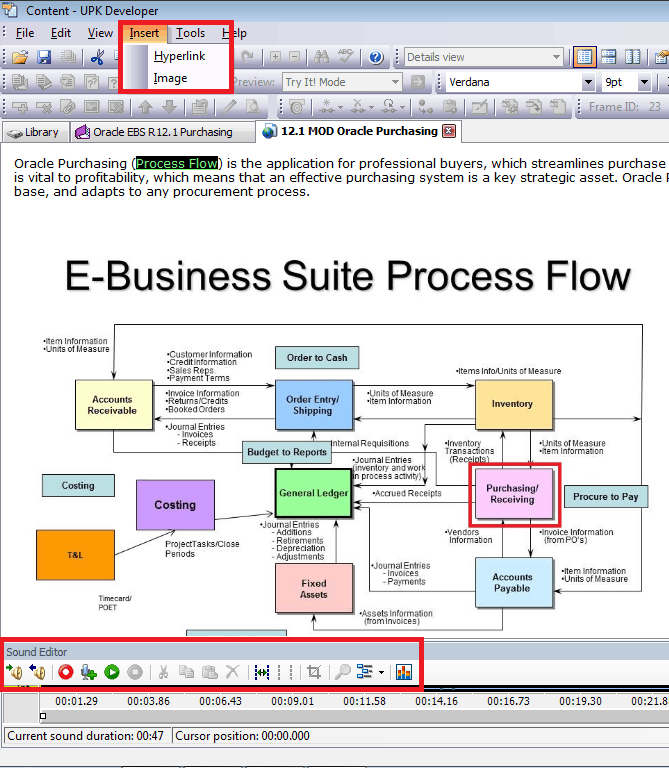 Additional content can also be inserted on a Frame level for a better understanding of a certain step in the process.
Example of linking additional content to a Frame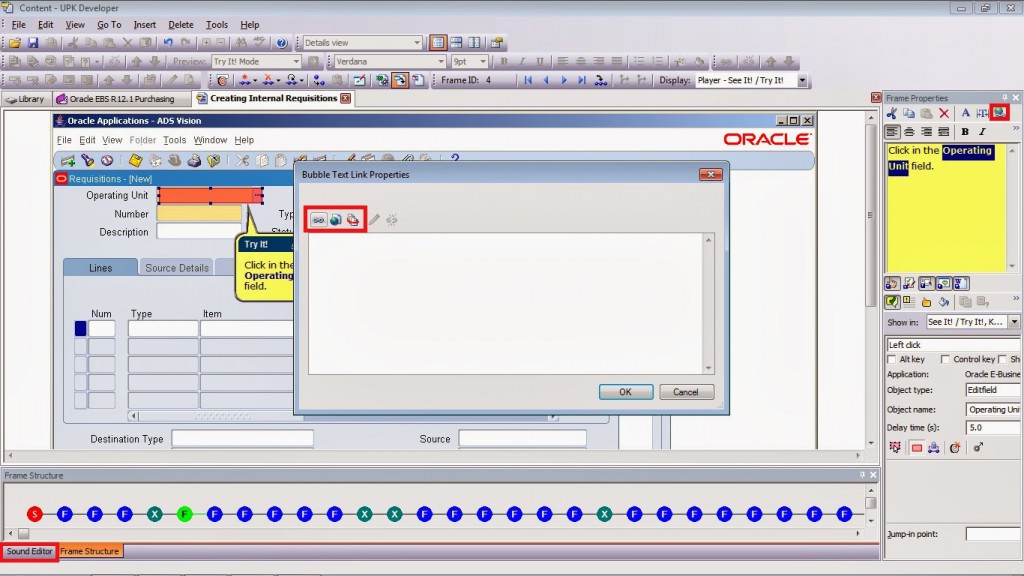 Using conceptual content in the training materials substantially facilitates and improves end-user adoption during an ERP implementation or upgrade. UPK allows the employees to fully understand the system processes and how they fit in the business context which leads to increased productivity and profit.
Stay Connected for the Latest on Oracle UPK
For more information on our UPK services, visit our UPK mini-site, and sign up to take advantage of our UPK free demo or health check.
Watch UPK tutorials on our YouTube Channel!
Can't get enough of UPK?

Neither can we. That's why we want to see you in Dallas, Texas during the first week of February 2014 for our UPK Workshop.
Finding this blog entry after 2/14? No worries. At IT Convergence we have been feeling very generous lately, and inspired by the holiday spirit we are offering a free Installation of Oracle UPK  and 6-month free UPK Hosting .