5 "Do's and Don'ts" of Oracle UPK Project Management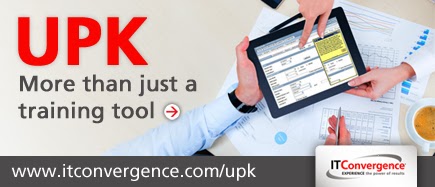 For new
Oracle User Productivity Kit
developers, project management can seem very overwhelming, particularly in the first few days.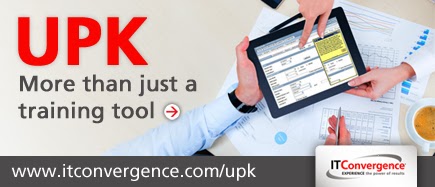 The business generally has a lot of practices and procedures that they need captured and presented in an orderly way to their end users.  Unfortunately, the client usually hasn't thought any further than that.  And that means it falls upon the consultant to direct their efforts and thoughts in order to get detailed, organized, plans for an Oracle UPK deployment.
To offer a survival guide to kindred spirits in the Oracle UPK community who find themselves in this situation, we offer you our
1. DO! Establish a relationship early on…   DON'T! Show up late, sit quietly and wait for instructions…
On day one with a new client, be sure to meet as many people as you can.  Introduce yourself to all of the subject matter experts, explain what you're doing, and help them understand why it is in their best interest to help you.  Providing friendly face-to-face contact with them will ensure that they make a connection with you and will prevent them from blowing you off.  Work closely with them to determine all the processes that will need to be covered.
2. DO! Know your audience…  DON'T! Lump all the training content into one topic…
Identifying the target audience is vital.  Large audiences obviously take priority, while some processes may be done by a single person, in which case training may not be needed.  Once the processes and audiences are identified, begin creating a course catalog.The course catalog will very likely change quite a bit prior to go live, however, having an organized and accurate course catalog early will save a great deal of time and effort later on.  Break down each business process into manageable chunks with logical stopping points.
Creating multiple small topics as opposed to one large topic is generally better as it will allow end users to learn specifics of what they do not know as opposed to going through training on familiar subjects before learning new material.
3. DO! Make sure the team is on the same page… DON'T! Ignore the client's needs…
It is very important to sit down with the client's training lead and think about the future.  Determining how the content will be delivered to end users is a valuable step to tackle early.  Knowing whether a topic is going to be delivered through computer based training, classroom training, or online meeting, will help direct efforts and priorities.  Additionally, in order to ensure everyone is on the same page, set up a meeting to go through the UPK standards thoroughly.  This way all
topics
  will look the same and be up to the expectations of the client.  Writing styles, naming conventions, timing of each frame, and display styles should be discussed.  Additionally, start/end frames, templates, and default options should be designed so each topic looks the same regardless of who develops it.
4. DO! Get organized… DON'T! Over-complicate things…
Next, using the knowledge gained through the previous steps, create a simple, intuitive library.  Separate the topics in a logical way by module and section.  For example, one module might contain all the topics owned by one Subject Matter Expert (SME).  Inside the module, break down each process and separate them into sections containing the topics needed for that process.Next, order all the sections and topics in a coherent order so they flow through the process from beginning to end.  Having an organized library will make it easier to find specific topics for both the developer and the end user.  Additionally, the structure will aid in comprehension of the material allowing the developer to add in additional details and the end user to learn the process more effectively.
There is much more that will need to be done in order to complete the project effectively; however these steps will set a solid foundation that can be built upon throughout the
project lifecycle
.  Using this guide, the project can get started quickly and effectively without any undue stress or uncertainty by even the most inexperienced developer.
5. DO! Get off to a good start…
Although it should be self-evident, it is so important that it bears repeating. There's no substitute for starting off on the right foot. Getting things off to a positive start creates momentum that will carry through the rest of the project. On the flip side, while you can recover if you stumble out of the gate, doing so will create distractions which can plague an entire project.
Oracle Open World 2014