Business Value of User Productivity: Your Questions Answered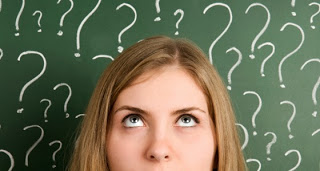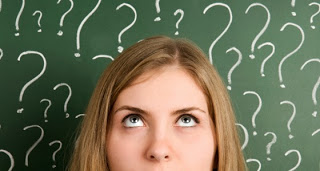 You ask, we answer. This week we had our webcast
"The Business Value of User Productivity"
,
featuring a live Oracle User Productivity Kit demo and a very lively Q&A
session. As usual, we are happy to bring you a transcript.
Can the test scripts
generated in UPK be integrated with an automated testing suite?
Yes, absolutely. One of the hottest trends we see with
UPK
is the creation of test scripts, whether you are doing automated or manual
testing. If you're doing automated testing, there are three preferred tools. UPK
can integrate with Quick Test Pro, found within HP Quality Center or ALM. Also,
UPK can integrate with Oracle Application Testing Suite. You can take the Excel
sheet (Test Case output of UPK) from UPK and upload it into OTM. UPK test
scripts can also be plugged into IBM Rational.
Regarding the support
for 22 languages – would we first need to install the languages in Oracle or is
Oracle English-only? We have the need to create documents in many languages.
There's 3 ways to translate UPK content into different
languages. For a typical scenario, you will record those processes in English. When
you record a process, UKP drives what's called Template Text – that navigational
text (such as "scroll down", "click here")…All that Template text can be
translated within the product itself.
The second aspect is the custom text, where maybe you added
learning objectives, extra information, etc. There is a feature where you can
export all those custom texts together and translate it outside of UPK, then
bring it back in.
A third aspect would be if your screens are in a different
language. If you want to train users with screens in another language, you
would have to set up an instance, and use UPK's Re-Record feature. So you'd go
into that other instance, let's say Spanish, and re-record the screen
associated to that process.
These three aspects together would be the high-level
overview of what you're trying to accomplish.
In addition to the
demo, is there a detailed Job Aid available to walk you through the process of
content development?
We don't have a Job Aid available, but you can check out our
UPK Resources Sheet, where we've
compiled many resources that are available on the web for you to browse.
About 80% of the work we do is content creation for a
variety of applications such as Oracle E-Business Suite, JD Edwards,
Peoplesoft, etc, or editing pre-built content for those who need it.
What's the version of
UPK that IT Convergence is using?
The version we showed on the demo is 11.1, but currently
we're also using version 12.1.0.1
Can UPK be used to
produce process guides, including flow charts?
UPK is not going to produce flow charts. It can produce the
process guides, and if you have the flow charts you can embed them within the
process. In the player package, the flows can also be visible in the training
guide.
Can UPK be used for
non-Oracle applications?
Yes, absolutely, regardless of whether you're thinking of
SAP or apps like SalesForce.com. Some of the biggest UPK users are on SAP, such
as Exxon Mobile and Coca Cola. We've also worked with a clinical research
organization, where they used the CTMS tool. We've also worked with a
transportation company in Texas to develop a transportation optimization tool.
There are many use cases out there.
For third party applications,
will UPK create the same outputs like scripts, etc?
Yes. It can produce those scripts in Excel and Word. We work
with organizations initially to build a roadmap of where they are today and
where they want to go, and many times we also customize those documents to give
them the look and feel customers want and to add additional features they need
(such as ETA, extra validation, etc).
Don't B a Stranger:
Register for our Next Webcast