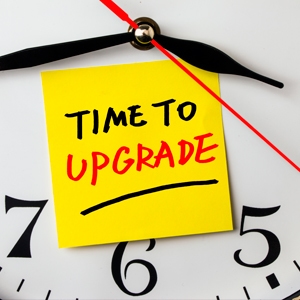 Planning an upgrade to Oracle R12? The road from Release 11i to Release 12 can be smoother if  the organization considers a few pre-upgrade kickoff waypoints.
In order to obtain approval for a project of this size, cost and complexity, it will be necessary to prepare a business case. In addition to justifying the need for an upgrade, it may well be convenient to raise the issue of whether the organization should consider a reimplementation or proceed with a technical upgrade.
Technical Upgrade: proceed with this option if the management is not keen on changing business processes or configurations and time and budget are key constraints
Reimplementation: consider this option if there are opportunities to streamline processes, perform extensive data cleanup, add new functionality (Oracle and/or external products) and time and/or budget are not key constraints.
At some point in the upgrade planning process – possibly after a business case has been drafted – it may be necessary to discuss the idea with Sr. Management (Business and IT) to gain their support and to determine if an upgrade is aligned with the organization's executive strategy. Give fair consideration to an upgrade assessment as it will provide supporting material for a business case and content for the upgrade plan, budget and SOW contract.
Activities during an Upgrade Assessment
1) CEMLI Analysis
Conduct a thorough analysis and inventory of all custom objects
Consider localizations in this analysis
Prioritize remediation of CEMLIs according to the testing schedule (CRPs, SIT) and consider the most complex objects first
Opportunity to review CEMLIs for retirement due to obsolescence or replacement with R12 standard functionality
2) Determine upgrade path for applications, database and 3rd party products
EBS Apps: 11.5.10 direct to 12.2 (else, first upgrade 11.5.x to 11.5.10), 12.2.4 is latest version
EBS Database: 11.2.0.x (11g) or 12.1.0.x (12c)
3rd Party Integrations: complete a thorough analysis of all 3rd party products. Consider not only obvious external integrations (eg: Cognos, Tax products, FTP servers, Banks, Noetix) but also embedded products like More4Apps. Begin communication with all 3rd party vendors as soon as possible (even before the actual kickoff of the upgrade) and bear in mind that lead times typically take longer than anticipated. Some integration upgrade work may require an SOW.
3) Infrastructure/Architecture to support R12 platform
Hardware: if considering new hardware, calculate server capacity requirements
Operating System: determine O/S compatibility with EBS
Database architecture
4) Training Strategy
Will training material be developed in-house or outsourced?
5) High-Level upgrade project plan
Outline duration of project with high-level upgrade business activities
Consider any business go-live date constraints when building the timeline: other internal projects that may conflict with the upgrade and month-end and quarter-end close constraints, audits, etc.
6) Cost budget estimate
Include a contingency budget! (recommend 10-15%)
7) SOW Preparation
Once the roadmap elements have been thoroughly analyzed and reviewed with Sr. Management, begin drafting the Upgrade contract.
Activities before Starting the Upgrade
Master Data cleanup: if necessary, and time permits, consider reviewing the Iventory, Customers, Suppliers, Banks, Tax Codes
MOAC: consider a plan to implement new MOAC features consolidating 11i responsibilities
OATM: perform 11i table structure conversion to OATM
SLA: analyze impact of intercompany transactions with new R12 AGIS functionality. If current COA has intercompany account, then utilize R12 AGIS. If current COA does not have an intercompany account, then may need to consider SLA rules
R12 Hardware: if it is necessary to purchase new hardware to support the upgrade, begin the procurement process well in advance (typical procurement lead time is about 6-8 weeks).
Project Team:  identify business and key stakeholders as well as a steering committee. Also consider available resources for the upgrade team: those with prior relevant project experience, those familiar with the business and those with the ability to lead and effect changes.
Do you want to know more on how to ease the pain of your R12 transition? Join our webinar on June 25th where our experts, Derrek Aaron and Scott Stringham, Sr. Project Managers, will share their experiences and ITC's best practices with you. Click here to reserve your spot now.