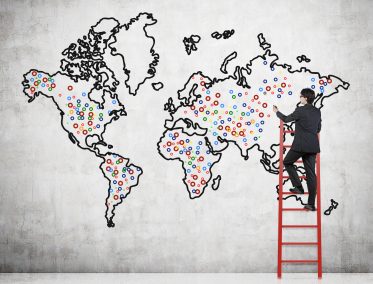 Powered by the world's fastest growing economies, chiefly China, India, Vietnam, and Indonesia, the Asia Pacific region continues to contribute strongly to global growth. However, doing business in the region remains a challenge for multinational corporations, as the market is changing rapidly and competition from local firms is intensifying.
What recent developments in Asia Pacific should you consider for strategic planning purposes? What is the localization knowledge required for your ERP rollout, setting up and operation? Sign up for our webcast "Gaining a Foothold in the Asia-Pacific Market with Oracle EBS" and find out.
Webcast Agenda
Latest trends and local challenges in Asia Pacific
Insights on how multinational companies leveraged their ERP system to remain competitive
Localization requirements and solutions by country (Japan, China, Taiwan, Singapore, Indonesia, India, Malaysia, Philippines and Thailand)
Real case studies
About the Presenter
Hazel Pang, Asia Pacific Vice President at IT Convergence
Hazel has worked with ERP solutions for more than 20 years, leading both Oracle R12 implementations and upgrades for the Chinese and other Asia Pacific subsidiaries of multinational companies.
Xingxing Zhang, Marketing Associate for Asia Pacific at IT Convergence
Xingxing works as a marketing analyst for Asia Pacific, tracking tendencies and changes in the region to keep our practice up to date with the latest market trends.