Careers
Build your future by taking on challenges that matter. Join team ITC.

Why IT Convergence
We offer an inspirational and fun work environment, fast-paced growth, cutting-edge technologies, challenging projects and an opportunity to be a part of an incredibly talented global team.
We are proud to announce that IT Convergence has been ranked 14th among small organizations in Insider Pro and Computerworld's 2021 Best Places to Work in IT.
This achievement is a testament to our efforts towards creating a positive workplace culture at IT Convergence, where everyone feels respected and takes pride in their work. We thank all our employees for their outstanding support, and for making IT Convergence an amazing place to work.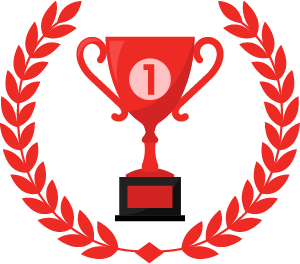 Work Life Balance
We promote a work from anywhere policy, currently our workforce is logging in from all parts of the world, it would be safe to say that the sun never sets at IT Convergence!
Continuous Learning and Growth
We sponsor certification programmes which help upgrade knowledge and skills of our employees and help us stay competitive in the market.

Health Benefits
We believe that the company is only as healthy as our employees, our health and wellness programs are designed to cater to the physical, mental, and emotional wellbeing of our employees.
Mediclaim coverage for employees and dependents, including parents/parents-in-law
Term insurance to help support the financial stability of the family in case of an unfortunate event
Accident insurance to ensure quality care for you and your loved ones in the event of unforeseen accidents

Leave Benefits
Regular time off for employees helps reduce stress, improves employee well being, promotes family time, and results in a productive and positive work environment.
Maternity Leave
Paternity Leave
Vacation and Casual/Sick Leave
Adoption Leave
Bereavement/Compassionate Leave

Flexible Work Timings
We offer part-time and flexible work hours which allows an employee to decide their own work hours, working environment, and location to deliver their best.

Diversity and Inclusion
We have a diverse and inclusive workforce with employees spanning across different ages, races, genders, languages and cultural backgrounds.

Career Growth
We foster a culture that supports internal growth, promotions and transfers across geographies.