We are IT Convergence
At IT Convergence, we don't see gender, race, or creed, we see leaders.
"The Growth And Development Of People Is The Highest Calling Of Leadership" – Harvey S. Firestone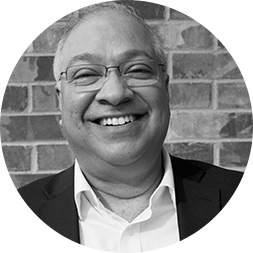 Arvind Sharma
CEO
Arvind Sharma is an IT industry veteran with over 30 years of experience. His entrepreneurial mindset, vision, strategy and execution expertise have been key to a successful track record of building organizations around sustainable businesses.
Having built and managed companies in India, the Middle East, and the US, Arvind has a first-hand understanding of the challenges of operating multi-national businesses.
Notable Experiences:
• Founder and CEO, Vencedor
• Founder and CEO, Techatalyst
• Senior Vice President, Ness Global Services
Education:
Master of Business Administration S.P. Jain Institute of Management & Research
Bachelor of Science, Physics University of Bombay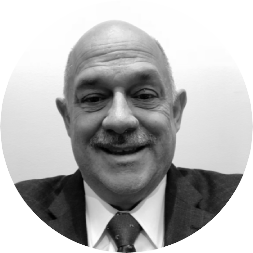 Rick Amicucci
AVP BI and Integration Practice
Rick is a transformational executive with over 25 years of rich experience in the IT industry, successfully delivering positive business-outcomes through IT strategies and technology solutions. Expert in driving delivery excellence, digital strategies, data assets and services, product roadmaps, and business model transformation with BI tools such as Tableau, Power BI, and Oracle Analytics; Database and Data Warehouse systems including Snowflake, Synapse and Oracle. He also has experience with Oracle EBS, Cloud migrations strategies, Disaster Recovery planning and data center relocation.
His 25+ years of IT experience has enabled him to become a trusted and respected technical advisor to his clients. Prior to joining IT Convergence, he has held various senior leadership roles including: Data Analytics Practice Director, CEO of a mid-size IT Services business, and Senior Director – Client Care. Earlier in his career, Rick also worked with Oracle as a Principal Consultant contributing to Database & ERP product implementations in their consulting practice.
Education:
Dual BA in Mathematics and Computer Information Sciences from Iona College New Rochelle, NY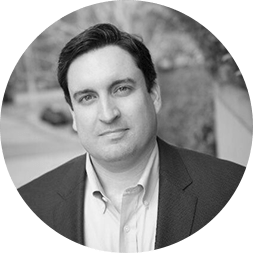 Bill Moorehouse
Regional Sales Director, USA.
Bill is an experienced business leader in the technology field with over 15 years of sales experience. In 2014 he took over ITC's Vice Presidency of Sales – West, and since then, he has been leading our Western US field sales efforts as well as our lead generation and inside sales teams.
Bill's strong work ethic and professionalism are key to his ability to manage his team's efforts effectively, communicate clearly with various stakeholders, and efficiently monitor solution delivery and follow up.
Prior to joining ITC in 2009, Bill worked as Account Manager in Oracle for 6 years, and acted as Research and Teaching Assistant for Massachusetts Institute of Technology.
Notable Experiences:
• Consulting Account Manager, Oracle
Education:
Master of Business Administration Massachusetts Institute of Technology
Bachelor of Music University of Hartford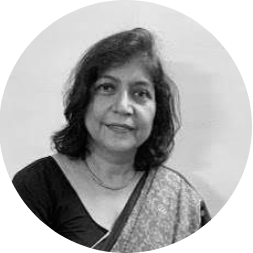 Kumud Iyer
Vice President - Transformation, Testing & Training
Kumud is an enterprising senior and certified IT Leader with industry experience in Automation / Process/Quality Management and Delivery. She has led Automation Practice in Finance, Travel, Health care, and Retail domains, and handled diverse responsibilities of Delivery, IT Operations, Setup & management of ODC's. She has also successfully implemented Quality initiatives like CMMI, CMM, People CMM, ISO and has sound knowledge of Testing Practices, Methodologies, and Processes.
Kumud has a stellar 30+ years of industry experience, including International experience in UK, USA, UAE. Kumud has worked as a Strategic Consultant for several organisations like Internshape, Right Side Story, Partner E-Fulcrum, Yukti Consulting etc, where she has played advisory roles. She also worked with WICCI Delhi Safety and Security Council formulating activities of the council and working towards policies and implementation for child safety.
In her previous Corporate stints she has held senior positions at NIIT Technologies, InterGlobe Technologies, Appster LLP, HeadStrong Services to name a few.
Kumud has a Masters in Computer Science and has several certifications in Testing – CSQA, CSTE, and is a POSCO certified trainer and an ISO Lead Auditor.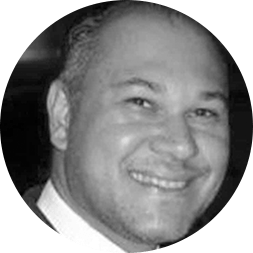 Gilberto Lima
Vice President, Consulting Brazil
Gilberto Lima is a Brazil expert with 30 years' industry experience including 25 years of Oracle Applications experience. A hands-on leader, Gilberto can roll up his sleeves and help work through design problems or meet with C-level executives to discuss the ROI on a specific investment. His prime responsibility beyond managing and supporting our Brazilian operations is to manage the quality of work we deliver and groom our local consulting team.
With a broad range of business process knowledge that spans Finance and Regulatory Tax, Human Capital Management, Supply chain, and Manufacturing, Gilberto works strategically with companies to help them understand the best way to gain value from their IT investments in Brazilian Operations.
His extensive background in Oracle makes him a seasoned expert with excellent project planning and management skills. Besides the specific knowledge on Oracle Applications, he also has complete understanding of the Brazilian tax system and legal requirements, and has helped many global corporations define the appropriate solution strategy for Brazil.
Notable Experiences:
• Director, IT Knowledge Consultoria em Informatica
• Project Manager, ePartner Consultoria
• Practice Manager, Oracle
Education:
Bachelor of Computer Science Sao Carlos Federal University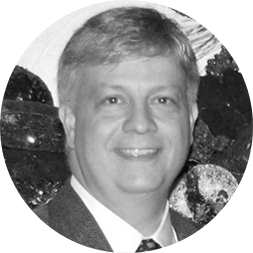 Gregory Belt
Vice President, COE – Oracle, USA
Greg is a Technology Management professional with over 25 years of experience deploying packaged and custom solutions in various types of business environments, ranging from start-up companies to multi-billion dollar corporations. He has an established track record in strategic planning, management, and tactical execution on a variety of Information Technology solutions, including customized and out-of-the-box ERP systems. Greg is recognized by clients and executives for his ability to deliver unprecedented solutions to unique problems.
Greg is responsible for ensuring customer success by coordinating the overall Solution Architecture across multiple Oracle technologies and their delivery through the corresponding ITC lines of business. He engages with ITC customers and Oracle on a continuous basis, bringing a long term perspective to the customer relationship in order to maximize the value of the customer's investment in both Oracle and ITC.
Notable Experiences:
• Senior Director – Oracle Practice, Fujitsu Consulting
• President, SunBelt Network Systems
• Director of Information Technology, Keithley Instruments
• Director of Information Systems, Cirrus Logic
Education:
BSEE, Electrical Engineering Southern Methodist University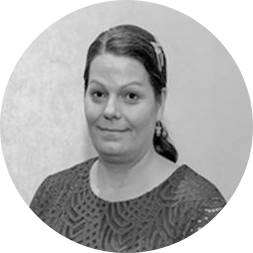 Heidi Ratini
AVP – Cloud & Infrastructure, USA
Heidi Ratini is an influential and driven IT Professional offering over 24 years of experience in technology, infrastructure, Cybersecurity and team building. She has a reputation for being well organized and perceptive, with the ability lead from the front allowing her teams to meet critical business requirements while maintaining a balance of operational excellence and innovation.
As an extremely dynamic leader, Heidi enjoys building diverse and motivated teams to achieve the goals of the business and satisfy customer needs. Her philosophy in life amounts to the motto "Adapt and Overcome" and this statement drives her both professionally, and personally.
In 2018, Heidi received Oracle's Excellence Award for Leadership in Infrastructure Transformation ("LIT"), for transforming and modernizing IT Convergence's expansive Private Cloud Infrastructure using Oracle Technologies.
Notable Experiences:
• Director of Internal IT, Rolta International Inc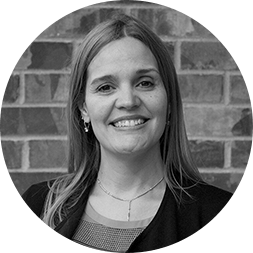 Jenette Garcia Santiago
Chief Operating Officer, LATAM
With 20 years of Oracle industry and management experience, Jenette Garcia Santiago is our longest standing Practice Director, and is responsible for IT Convergence's Spanish-speaking Latin American business.
Jenette started her career working as a consultant for Oracle in Puerto Rico and joined ITC as a project manager for a very complex project in 2002. A year later, Jenette personally led the expansion of our company into Latin America through the opening of the Argentina office. Since then, she has been leading a team of highly motivated, experienced professionals that offer Consulting Services, Nearshore Development & Managed Services to Latin America and the rest of the world.
Notable Experiences:
• Project Director, Steria Sud America
• Project Manager, Oracle
Education:
Bachelors in Business Administration University of Puerto Rico-Bayamon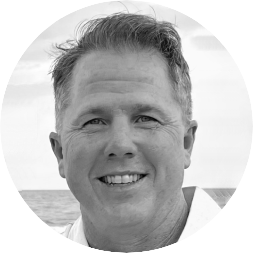 Brett Hatch
CFO
Brett is a financial executive with over 25 years of deep experience in the IT and software industry, successfully leading diverse finance teams across the globe and partnering with all aspects of the business and operations to deliver best-in-class service to internal and external customers. Brett has extensive experience in mergers and acquisitions, treasury and controllership, customer negotiations, and leading change and large complex programs at an enterprise level.
Brett is based in Atlanta, GA. When he's not crunching the numbers, Brett can be found outdoors riding his mountain or road bike, running, or playing pickleball with his wife.
Notable Experiences:
• Division CFO and Head of Business Consulting, Amdocs
• CFO, Dierbergs Markets
• Finance Director, Solutia and Advanced Communications Group
• Auditor, Ernst and Young
Education:
Bachelor of Science, Accounting
Brigham Young University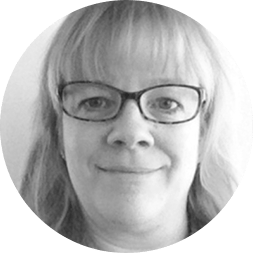 Kimberly Bell
VP, Pre-Sales & Practices – Cloud Managed Services
Kim has more than 25 years of strategic and personnel management, software implementation, hosting and managed services technical and operational delivery, project and account management, operations/service desk execution (Levels 1, 2 and 3) and auditing and compliance expertise. She is a hands-on senior level manager within the organization, having devoted herself to the mission of crafting business solutions that provide critical operations, technical and functional foundational and strategic support to customers within a plethora of industries and prides herself on her delivery expertise to architect sound strategic plans and decisions for the betterment of a customer organization.
Kim has vast experience in global service delivery and building solutions that cater to diverse business models and sizes. Her expertise in Oracle technologies and other enterprise solutions has been recognized in the past through conferences and presentations. She layed critical roles in IT and operations within end-user organizations to streamline process, implement automation and enhance vendor management relationships.
Notable Experiences:
• Senior Manager, Service Delivery, The Master Lock Company
• Director of Support Services, Core Services
Education:
International Studies and German University of Wisconsin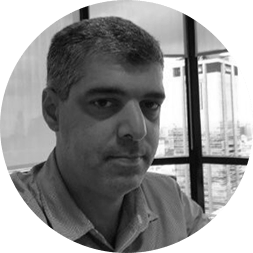 Marcelo Albajari
Practice Head, RPA & Nearshore, LATAM
Marcelo Albajari is a Development and Consulting Services expert with over 20 years of experience in Oracle and others Applications and Technologies, including Oracle Financials, Manufacturing and CRM On-Premise and Cloud applications, SOA and RPA tools.
He has managed dozens of development and implementation projects for customers in the US and LATAM, helping companies define goals for their projects, and then leading the execution to get successful delivery. Recently he has also specialized himself in Robotic Process Automation.
Marcelo's experience as a nearshore services provider, sharing time zone and culture with US customers allows companies to leverage cost-effective resources while still keeping the level of quality and ease of communication of local professionals. At IT Convergence, he has helped more than 100 companies in the US and LATAM implement technical solutions, involving both standard product and custom developed solutions that range from Tax and Legal reporting, Logistic and Distribution, Financial Services, Marketing, Sales Compensations, etc.
Notable Experiences:
• Service Delivery Manager, Oracle
• Project Manager, Oracle Argentina
Education:
Business Administration Universidad del Museo Social Argentino, Buenos Aires
Computer Science Engineer Ort Institute, Buenos Aires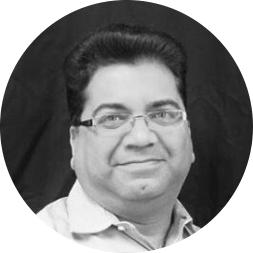 Prakash Chattwani
Director, EBS Practice USA
With over 25 years of experience, Prakash is highly successful in driving strategic direction and implementation of global large-scale business transformation projects utilizing established and emerging technologies, fulfilling complex business needs.
Prakash has successfully led a team of 65 resources in driving global implementation of over 25 Oracle EBS modules in Finance, Supply Chain, Manufacturing, Order Management, Configurator, Services, Oracle Global Trade Management Cloud, and Vertex Cloud.
He has Implemented and managed standard business requirements global design for the U.S, EMEA, and APAC regions resulting in regions adhering to rules, regulations, and policies related to compliance and consistency.
His broad experience with a wide range of clients across multiple industries reveals his adaptability and talent in delivering comprehensive and holistic solutions for programs and projects. He is also skilled at forging productive client, partner, and cross-functional team relationships
Notable Experiences:
• Vice President, AST Corporation
• Senior Principal Consultant, Keane
Education:
MA Technology Kent State University
Masters in IT Project Management George Washington University
Bachelors in Computer Science University of Poona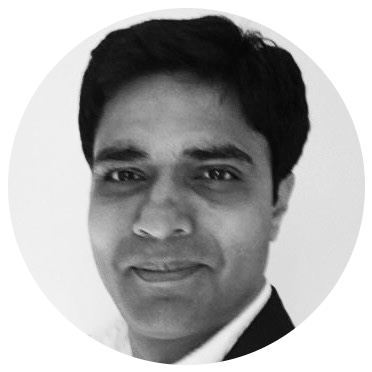 Amol Malhotra
SVP, Client Success
Business and technology executive with more than 23 years of leadership experience. Successful in building and directing high-performing cross-functional technology teams and partnering with CXOs and other executives to develop technical roadmaps and strategies and enable end to end digital transformation. Prior to ITC, served as Head of Delivery for US$50+M portfolio in the US market
Amol is responsible for growing existing account relationships and delivering over and above contracted services by driving transformation through automation and innovative solutions for accounts across North America.
Education:
Masters in Information Technology from Karnataka University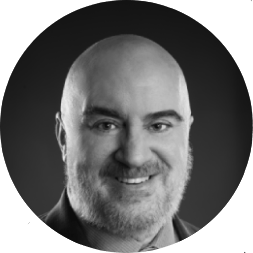 Jim Perez Bateman
Vice President, Practices
With over 30 years of broad expertise in the complexity of the IT industry, Jim is a seasoned global business and technology consulting executive.
Before joining ITC, he successfully partnered and developed solid interpersonal relationships with C-Level executives in the United States, Australia, Canada, and New Zealand, where he lived for five years, securing a broad understanding of their current and projected needs and requirements. Sharing time zones and cultures, Jim provided direction and guidance in developing their IT roadmap. His extensive background in Oracle makes him a sharp expert with excellent project planning and management skills. Besides his specific knowledge of Oracle Applications, he comes from an accounting background. Jim's global and diverse experience allows him to bridge the communication gap between technical and business teams.
Notable Experiences:
• Consulting Director, Fujitsu America
• Oracle EBS Practice Lead, The Hackett Group
Education:
Accounting – Georgia State University
PMP Certification – Project Management Institute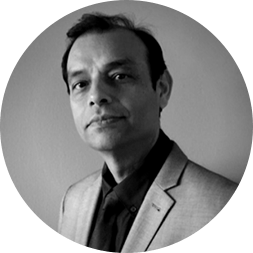 Deepak Sharma
Director, Oracle Cloud Services USA
Deepak has over 20 years of Financials Industry experience including 15 years of experience in Oracle Applications. He is a senior Finance and Oracle Functional professional specializing in design and management of Oracle E-Business Suite implementations and upgrades. He has solid hands-on knowledge of the Oracle Financials modules and their integration with other applications like procurement, distribution, projects and enterprise asset management.
Deepak has experience working for clients in various industries like mining, manufacturing, hospitality, services, insurance, distribution and financial services. He has successfully delivered projects in North America, Europe, Middle East, Africa, South America and Asia.
As a Chartered Accountant, he has sound understanding of the global accounting principles, legal requirements, internal controls and financial business processes.
Notable Experiences:
• Senior Oracle E-Business Suite Professional, AT&T
• Solutions Architect, GE Appliances
• Managing Consultant, IBM Global Services
Education:
PMP Certification
Project Management Institute
Chartered Accountant, Accounts and Finance
The Institute of Chartered Accountants of India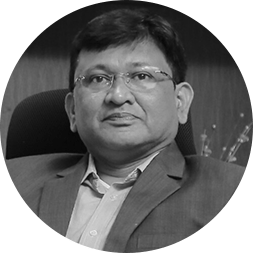 Vijay Pachika
Vice President, Delivery
Vijay is a passionate, energetic and successful business operations leader with over 19 years of experience in Information Technology, IT Infrastructure, Enterprise Application Management, information security services, cloud computing with expertise in Information system audits, P&L Management, Global Service Delivery, relationship Management, Innovation, setting up of business units, operations efficiency and effectiveness, optimum work force management, business process re-engineering.
His key strengths are visualizing and building innovative service delivery frames works, develop futuristic strategies, build winning teams, deliver improved business outcomes, transforming IT functions to improve organizational efficiency and effectiveness having versatile knowledge in Information System Audits (Risk & Compliance), Business IT alignment, Strategy, Quality, Project Management, Cloud Computing, Security & Governance
An IT executive with pleasing demeanor, exemplary people skills and passionate about motivating, developing and coaching people for great careers where values are built on trust with Customers, Stake holders and Employees to conduct business with integrity
Notable Experiences:
• Delivery Leader, Genpact
• Senior Consultant, Oracle
Education:
Master of Technology NICMAR
Bachelor of Technology Kakatiya University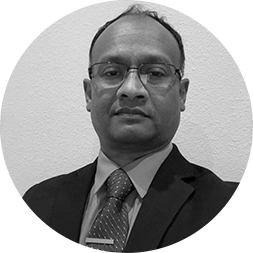 Deepak Jayavant
Practice Head, Automation & Training
Deepak, in his more than 20 years of IT experience has been instrumental in building and transforming QA Practice ground up with a wide range of domain expertise, while supporting sales, delivery, recruitment and building vendor partnerships.
Deepak has architected test management tools, developed custom automation solutions and bot based frameworks, built enterprise test strategies, led assessments and workshops, functioned successfully as an organization technology change leader, served as IT auditor for software projects and training departments, managed multi-million dollar portfolios, led and mentored teams across geos, delivered thought leadership presentations and has been a trusted technical advisor to executive management.
Deepak is objective, solution oriented and passionate for innovation and process improvements. He has been a speaker in local forums and contributed in industry conferences and analyst meetings.
Notable Experiences:
● Program/Project Manager driving technology change across a global multi-billion dollar industrial automation organization
● Technical Program Director for building & managing the QA Practice in the midwest for Compuware
● Head of Quality Assurance in the North America for a large global IT services firm and leading the Banking & Financial industries in the US in designing the QA strategy for modern delivery.
Certifications:
AWS, MCSD, PMP, CSTE, CSQA among others and many corporate recognition awards for innovation.
Education:
Bachelor of Engineering University of Madras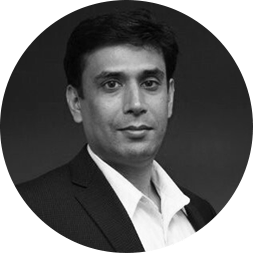 Dheeraj Bhardwaj
Chief Operating Officer
Dheeraj is a seasoned human resources executive who leverages solid business acumen, strong inter-personal relationship, and process driven thinking to attain HR & business objectives.
He has successfully executed assignments like M&A activities, restructuring, benefit framework and introducing innovative HR schemes to accomplish organization objectives and measuring HR effectiveness.
Notable Experiences:
• Senior Vice President, NIIT Technologies
• Vice President, Ness Technologies
Education:
Master of Business Administration
Symbiosis International University
Bachelors in Computer Science
University of Pune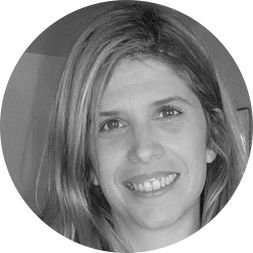 Edelweiss Kammermann
Director - Artificial Intelligence & Machine Learning
Edelweiss is a Business Intelligence, Data Visualization and Data Integration specialist with over 19 years of consulting and project management experience in Oracle technology. Her work with both private and public organizations has spanned much of South America, especially Uruguay, Bolivia, Panamá and Honduras working in World Bank Projects.
Edelweiss is a very active member of the Oracle community. She became an Oracle ACE in 2014 and was promoted to ACE Director in 2016 for her contributions to the community.
Edelweiss is a frequent speaker at many conferences across Latin America -including the OTN Tour-, and also at very well-known international conferences like UKOUG Tech/Apps, OOW, Collaborate and Rittman Mead BI Forum. Her sessions have been on Oracle BI, BPM, Data Integration and Cloud products in Spanish, Portuguese and English.
Notable Experiences:
• Director and Co-owner, AWEN Consulting SRL
• Co-Founder and Vice President, Oracle User Group of Uruguay (UYOUG)
• Vice President, Latin America Oracle Users Council (LAOUC)
Education:
Bachelor of Science and Information Technology Engineering
University of Republic, Uruguay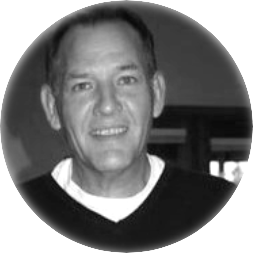 Joe Bong
Senior Vice President, Sales
Joe has over 30 years of Consulting & Sales Leadership experience implementing sales and go-to-market strategies, aligning Marketing efforts to Sales, and increasing customer introductions through market awareness, account penetration and relationship management.
Prior to joining IT Convergence, Joe has held various senior leadership roles across Sales and Operations for 25 years in ERP, Digital, Cloud and Support Solutions. Joe has been a key contributor to the explosive growth of several companies, including Whittman-Hart (starting with 200 employees and growing to 4800 employees, across 21 offices in the US and Europe). Joe was COO/VP of Sales at Steadfast, a data center & Cloud organization focusing on Colocation, Public and Private Cloud and Managed Support Services. For the last 6 years, Joe has worked for an Oracle solution provider helping grow the company by 200%.
Joe has personally closed over USD 150 million in his career. He is based in Chicago, Illinois.