Meet us at Booth #73 at
Oracle CloudWorld 2023
September 18-21, 2023   |   Las Vegas
Why Attend Oracle CloudWorld 2023
Oracle CloudWorld 2023 brings together industry leaders, experts, and the Oracle user community to explore the transformative power of Oracle Cloud solutions. Attendees can gain valuable insights into the latest trends, best practices, and real-world case studies that showcase how Oracle Cloud is reshaping businesses across industries. Whether you're a business executive looking to drive digital transformation, an IT professional seeking to optimize operations, or a developer exploring cutting-edge technologies, Oracle CloudWorld 2023 provides a platform for networking, learning, and hands-on experiences. With over 40,000 professionals expected to attend Oracle CloudWorld 2023, it is the largest conference of its kind and given its sheer magnitude, it is one of Oracle's most highly anticipated annual gatherings.
Visit us at Booth #73 to Discuss
First Time Right Cloud Migration & Managed Services
Harness the full potential of public, private, or hybrid clouds with the guidance of our seasoned consultants throughout your entire project journey. From seamless migration to efficient optimization, and ongoing managed services to strategic support, we are dedicated to delivering comprehensive solutions. As an OCI-certified company, our expertise is backed by over 1,600+ employee certifications, and our recognition as a trusted Oracle partner in both CSP and MSP further assures customers of our capabilities. With a strong track record and references to support our claims, we are the reliable partner you can count on for end-to-end OCI migration and managed services.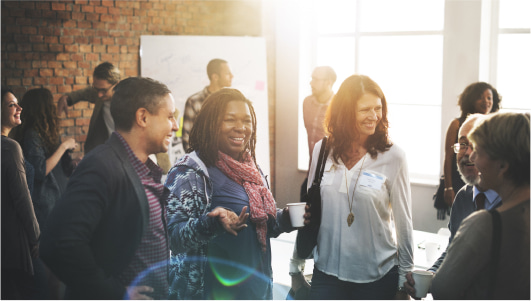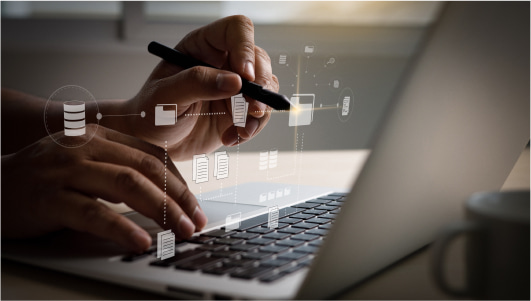 Unlock Faster Insights from Your Data
IT Convergence will provide you with the tools, expertise, and strategies to transform raw data into actionable intelligence. Whether you're looking to optimize your operations, striving for data-driven growth, or seeking to revolutionize your decision-making processes, our services are tailored to meet your unique needs. Our dedicated team of data scientists, analysts, and consultants is equipped with the latest technologies and methodologies to extract meaningful insights from your data. We work collaboratively with you to understand your business challenges and aspirations, ensuring that our solutions align seamlessly with your vision.
Transform Your Processes with Oracle Cloud Applications
IT Convergence offers the full breadth of Oracle Cloud Applications services to optimize business processes and drive digital transformation across every business function. We help you build flexible, scalable, and resilient processes leveraging our comprehensive capabilities in cloud application consulting, migration, implementation, maintenance, support, and optimization.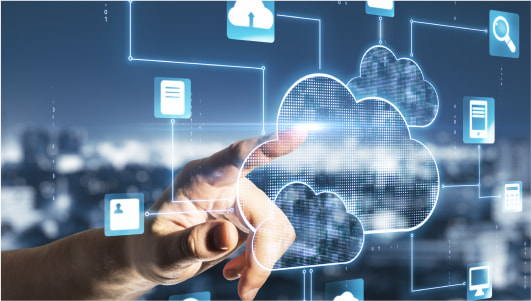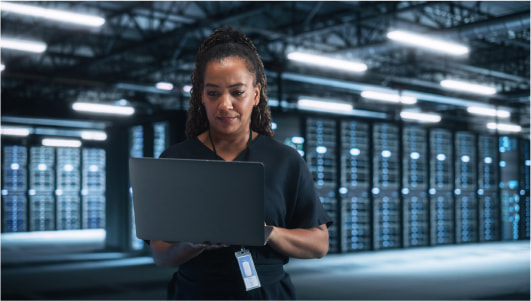 Oracle EBS Upgrades
IT Convergence can help you with your ERP roadmap in the context of business objectives and technology, assess your current EBS environment and formulate a tailored upgrade strategy that considers your organization's existing infrastructure, applications, and future growth plans with minimum disruptions. Our dedicated team of Oracle experts and analysts ensure a smooth transition and implement proactive measures to mitigate risks. By leveraging the full potential of Oracle EBS upgrades, we help your business with enhanced functionality, improved security and optimized performance, while maximizing the value of your investment.
Agnostic Testing
IT Convergence helps you navigate the complexities of technology while driving your focus on verifying interoperability, functionality across different systems, applications, and infrastructures. By ensuring seamless integrations, validating performance, reducing downtime, enhancing user experience, and future-proofing your IT infrastructure, we help you unlock your full business capability to thrive in today's dynamic market.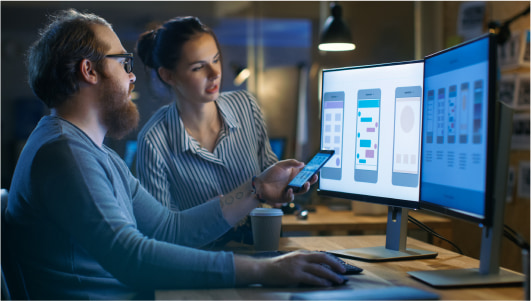 Gain Competitive Advantage by Leveraging AI & ML
IT Convergence can help you build future-ready AI applications to drive better business outcomes, identify trends, and make accurate predictions. We help you identify AI use cases across business functions and deliver end-to-end solutions from application design to the deployment and integration of ML models into your current environment. We can also maximize your ROI by providing enterprise-grade support, performance enhancements, and managed services for your AI workloads.
About IT Convergence
IT Convergence is a global Oracle Platinum Partner with a comprehensive service offering across all three pillars of the Cloud (IaaS, PaaS, SaaS), including Consulting (Advisory), Private Cloud (Hosting), Managed Services, Cloud Migration, Integration, Business Intelligence/Analytics, Cybersecurity, Development, RPA, Testing, Training, and Change Management services. We've created value for over 1,600 customers globally, including 1/3rd of Fortune 500 companies.
Oracle Cloud Solutions Provider Expertise (CSPE)
Oracle Platinum Partner and Oracle Excellence Awards Recipient
Advisory Board Member of Oracle E-Business Suite
Oracle Cloud Excellence Implementer (CEI)
 Oracle Managed Service Provider (MSP)
 Oracle ACE Directors and Deep Functional Expertise
 Gartner Recognition for 10 years (2012-2021)