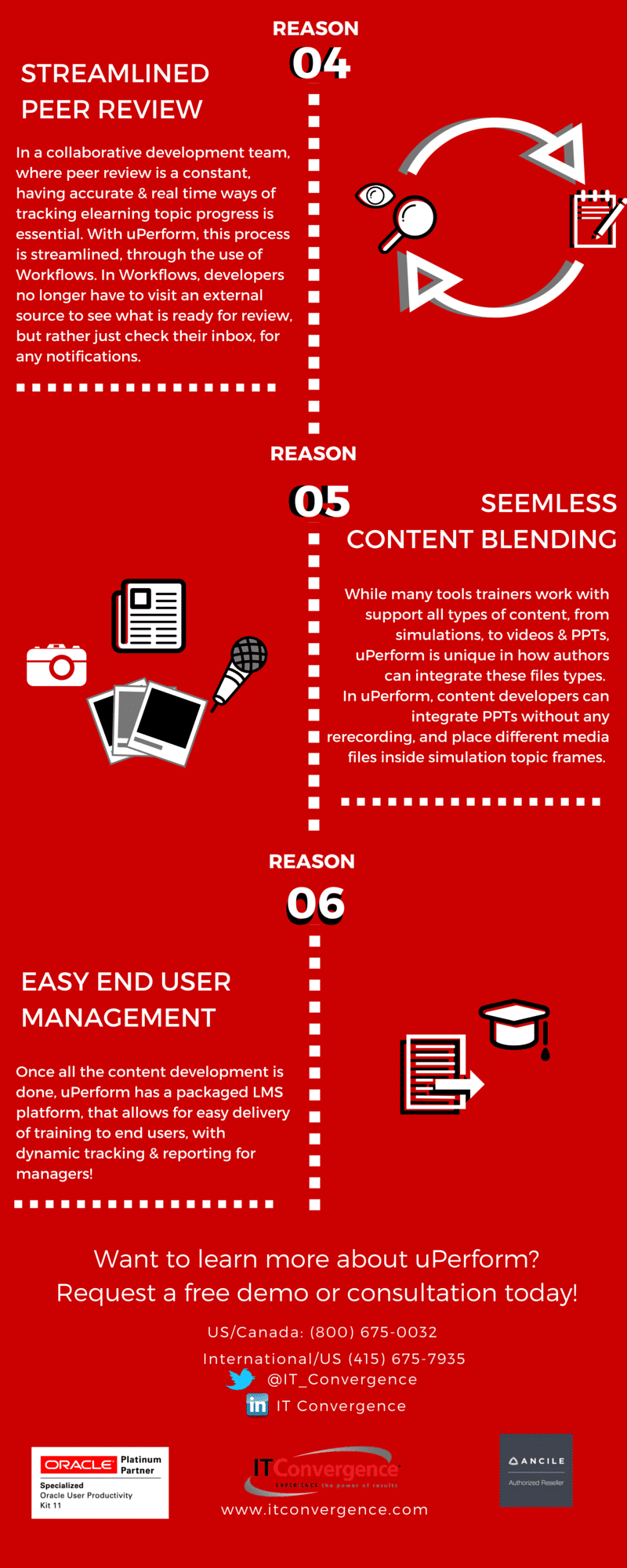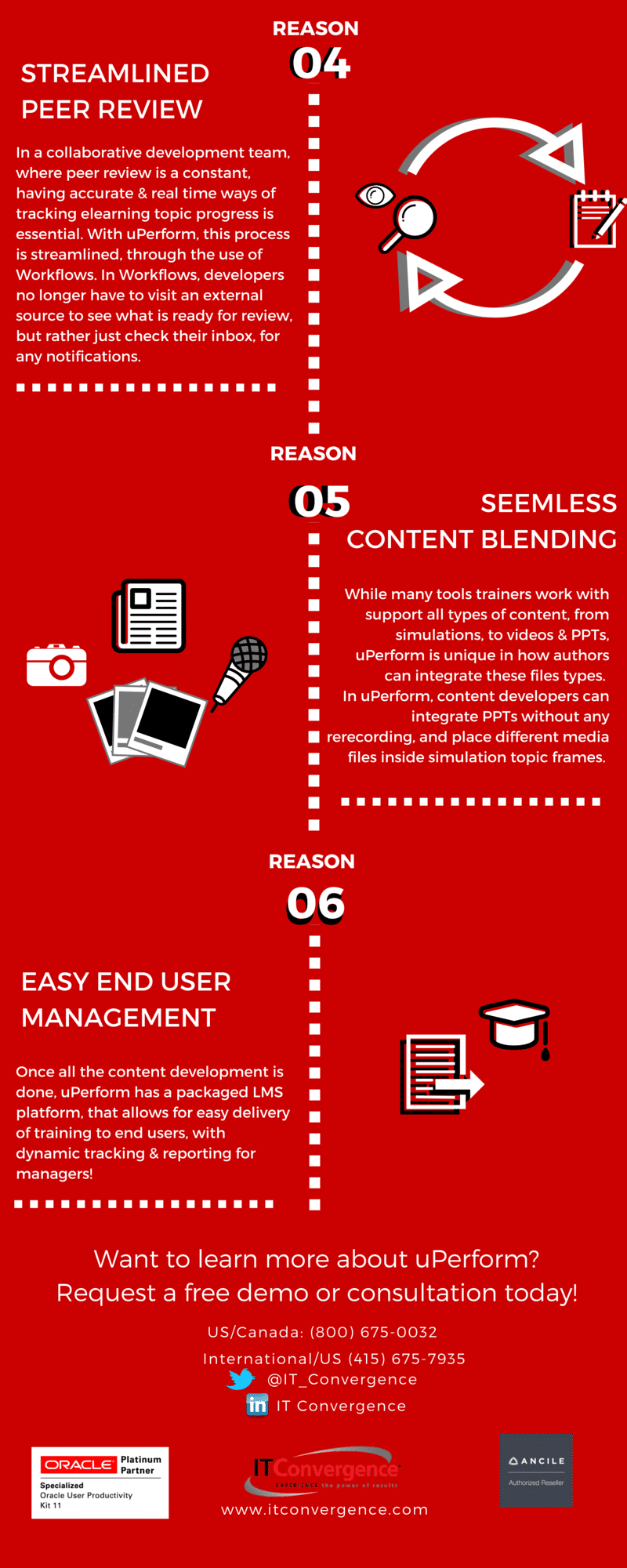 To celebrate our new partnership with Ancile uPerform, we have put together a list of the top reasons why we are excited to develop training in this platform!
DYNAMIC INTERACTIONS


No more static multiple choice questions for checking learners' understanding; 

with uPerform, authors can engage users with 12 different templates.
EASE OF LOCALIZATION
Any trainer with global rollout experience will tell you that working with a tool that supports the translation process is key. In uPerform, content translation is accelerated, with a guided rerecording app that will display the original language & the new target language as developers rerecord topic steps. Did we mention that it translates template content into 30 different languages with just a few clicks?
AUDIO IS NO LONGER PREMIUM
Adding audio to training material is often one of the most time consuming and costly aspects of developing elearning. With uPerform's Text to Speech (TTS) feature, audio files can be automatically generated with minimal added effort!
STREAMLINED PEER REVIEW
In a collaborative development team, where peer review is a constant, having accurate & real time ways of tracking elearning topic progress is essential. With uPerform, this process is streamlined, through the use of Workflows. In Workflows, developers no longer have to visit an external source to see what is ready for review, but rather just check their inbox, for any notifications.
SEAMLESS CONTENT BLENDING
While many tools trainers work with support all types of content, from simulations, to videos & PPTs, uPerform is unique in how authors can integrate these files types. In uPerform, content developers can integrate PPTs without any rerecording, and place different media files inside simulation topic frames.
EASY END USER MANAGEMENT
Once all the content development is done, uPerform has a packaged LMS platform, that allows for easy delivery of training to end users, with dynamic tracking & reporting for managers!