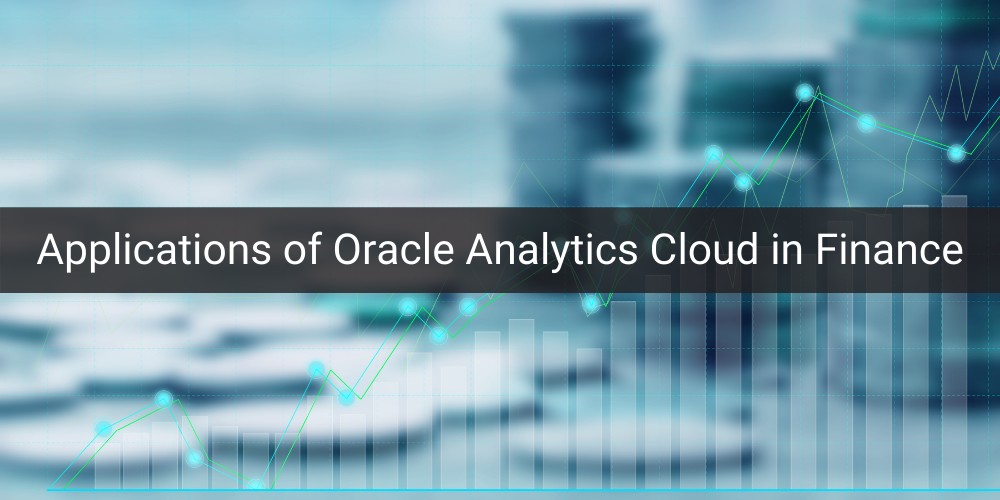 Analytics is playing a major role in helping businesses stay competitive and relevant. Financial analytics helps organizations analyze historical data to predict future performance and improve decision making. Modern, cloud-based financial analytics tools like OAC, enhance reporting capabilities and data visualization, helping businesses gain better insights from their data anytime, anywhere, on any device.
Significance of Financial Analytics
Financial analytics typically involves ad hoc analysis to help find the answers to complex business questions. Financial analytics software can analyze your company's data to help you develop accurate forecasts regarding your financial performance and provide recommendations on how to optimize it. The constantly evolving needs of finance departments make financial analytics very important for the effective functioning of modern finance teams, helping them make better business decisions and minimizing risks.
Oracle Analytics Cloud Use Cases for Finance
1. Analyze Customer Profitability
Customer Profitability Analysis allows businesses to determine the profitability of their customers, by attributing profits and costs to each customer separately. This helps them identify the most profitable customers and tailor their strategies accordingly. You can also compare how much revenue a specific customer is generating and calculate how much you can spend on customer acquisition and retention – in time, resources, etc. Analyzing customer profitability helps you to easily gain useful insights from your customers and make more informed decisions.
2. Accurate Sales Forecasting
Sales forecasting is the process of predicting future revenue by estimating future sales figures. Accurate sales forecasts enable businesses to make more informed business decisions and predict performance. Using Oracle Analytics cloud, finance can plan budgets better, production teams can plan their cycles, sales can do better territory and quota planning, supply chains can optimize material purchases and production capacity.
3. Analyze Product Profitability
Product profitability analysis helps you evaluate the profits of a specific product or service. You can see which products have higher or lower margins, which areas need improvement, and focus your efforts in the right direction. Analyzing product profitability using Oracle Analytics Cloud helps you understand which product or service has greater revenues and profits, helping you improve your margins over time.
4. Analyze Cash Flow
Cash flow analysis can help businesses understand the cash flows that occurred during a specified accounting period. This includes cash flow from operations, cash flow from investing, and cash flow from financing. Using Oracle Analytics Cloud, businesses can also analyze historical data and develop an accurate projection of future cash flows. You can track key performance indicators including net sales ratio, free cash flow, and comprehensive free cash flow coverage and know the exact figure of cash inflows and outflows from various operations of the business.
Oracle Analytics Cloud for finance helps businesses create more accurate and reliable financial reports with the aid of financial analytics. Both small and large enterprises can accelerate growth while quickly developing strategies to tackle changing business needs.