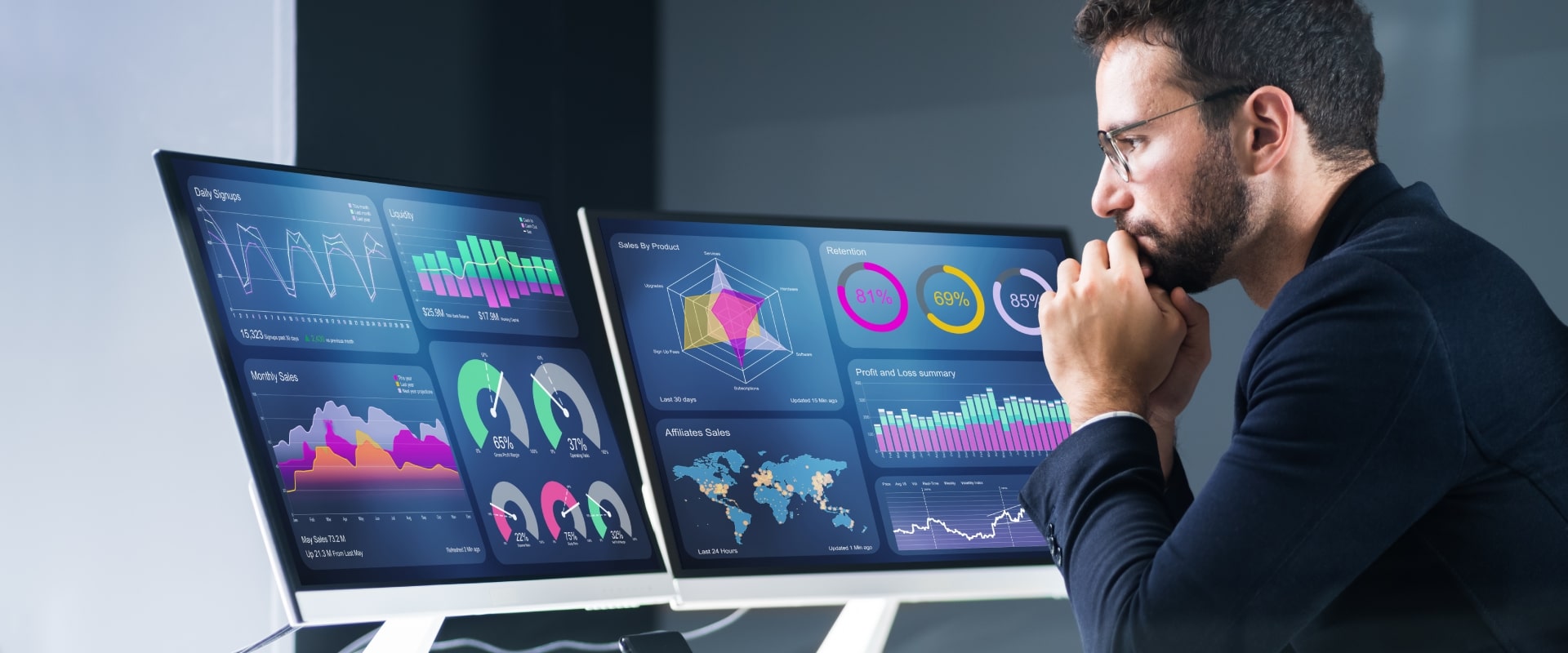 Businesses generate and analyze large amounts of data, and sales teams are using analytics and data visualization tools to better interpret and understand this data. In sales teams where data comes from multiple sources like CRM or marketing automation systems, it becomes difficult to combine and analyze this data. This is where data visualization software can benefit your sales team.
Benefits of Data Visualization in Sales
Discover Hidden Patterns
Sales teams need to identify trends or patterns in their data that might require immediate action. Data visualization can be used to present information in a way that can quickly indicate changes over a specific period of time, such as website or blog traffic over a month or a quarter. Data visualization can help a sales analyst quickly conclude whether a new blog post or webpage is resonating well with the visitors.
Faster Response Time
Data visualization brings greater clarity and insights, enabling sales decision-makers to respond quickly to unforeseen events. Sales teams that receive timely information can not only optimize their sales processes, but also improve alignment with the marketing team and make sure that they work towards shared goals and improve business outcomes. Any event that requires a quick or combined response from sales and marketing can be quickly addressed.
Analyze Data from Multiple Sources
Sales teams often use a variety of applications to cater to different needs. Data visualization software helps you integrate data better from these different sources and create a unified interface for all your sales and marketing data. You can visualize this data to analyze the combined impact of this data on your marketing and sales processes instead of struggling with multiple disconnected applications.
Track and Measure KPIs
Data visualization helps you to track your progress towards your business goals, giving sales leaders quick insights into their team's overall performance and helping them make faster and better decisions. You can track KPIs to identify potential business opportunities or identify areas for improvement, and focus on high-value initiatives that deliver the best ROI.
Improve Collaboration
Data visualization tools help ensure that all your teams have access to the same data that's spread across different systems. It provides them with the same information and they can interpret the data in the same way. Role-based dashboards and visualizations improve collaboration by presenting only the data which is useful for the role. For example, C-level executives only need to know high-level information whereas Sales Managers need more granular insights. Sharing the right information at the right time improves collaboration within the team as well as between the sales and marketing teams.
Increase Productivity
A study by Aberdeen Group found that businesses that employ data visualization tools have a 28 percent greater possibility of finding information on time than organizations that only depend on reporting and dashboards. With advanced data visualization capabilities, your salespeople can spend less time on time-consuming activities and more time being productive. Self-service capabilities also help reduce their reliance on IT teams.