Account reconciliation users often set email preferences that are not centralized, creating unnecessary confusion among users regarding the timing and type of notifications. This is because users set their own notification preferences which are not standard for every user.
How does Oracle ARCS address this issue?
Account reconciliation in Oracle EPM Cloud now enables administrators to configure email notification policies that work the same for every user. This standardizes the notification settings across all users and the start and end timings of notifications work as per the user's time zone.
The administrator can disable other users from modifying the notification preferences and inherit the preset configuration preferences for all users.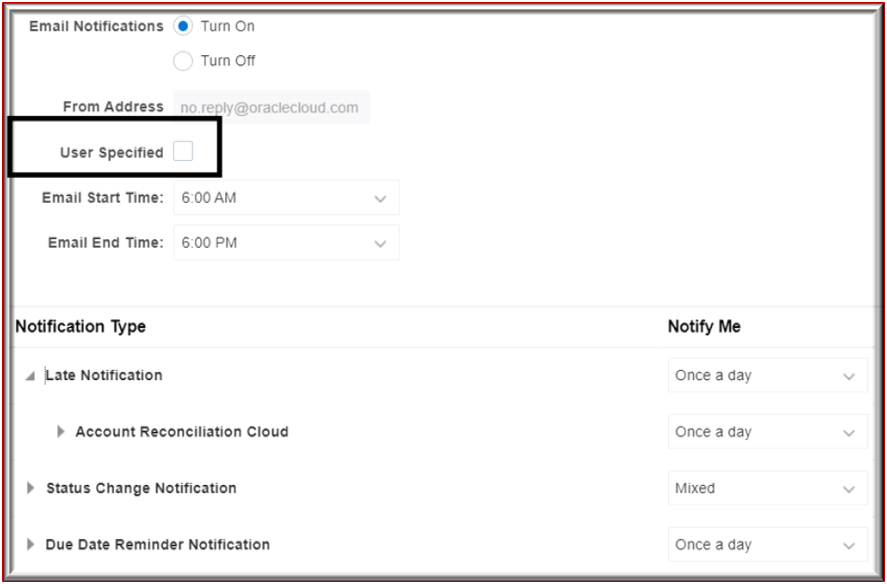 Users cannot change the notification policies set by the administrator.
Business Benefits
It results in standardized and centralized notification policies
Enable timely notifications to all users across the globe
Administrators have better control over email notification policies so notifications are enabled for every user