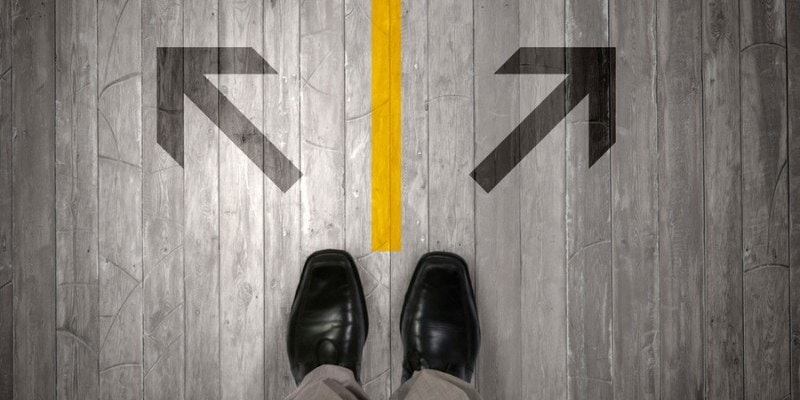 Oracle and Workday are the leaders in the human capital management (HCM) suite market. Despite all the hype around Workday, it is Oracle that holds the most potential for the future of Cloud HCM. If you're planning a SaaS-based HCM implementation, you need to understand the key benefits of Oracle HCM Cloud vs. Workday HCM.
A study conducted by PwC found that 75% of surveyed companies now have at least one HR process in the cloud. 40% have core HR systems like an HR management system in the cloud and another 26% of respondents said they planned to move a core system to the cloud in the next 1-3 years.
A Complete Solution
A complete suite of cloud applications based on modern best practice processes can help you evolve into a connected and intelligent business. You can gain a unified view of your entire business with a complete cloud solution and focus your time and efforts on what matters most to your business.
Oracle delivers a more complete, fully integrated HCM Cloud solution as compared to Workday. Oracle has redesigned all of its ERP, HCM, and EPM applications for the cloud, as part of its integrated SaaS suite. The workday started with HCM, and it now offers some components of ERP in the cloud, such as finance and payroll applications, though it doesn't offer manufacturing or supply chain applications.
Oracle vs Workday HCM: Comparing Key Features
Focus on Innovation
A KPMG survey found that 42% of HR leaders agreed artificial intelligence (AI) and machine learning (ML) integration are among the biggest transformation challenges they will face in the next five years.
Oracle's AI and ML capabilities are driving high-value innovations such as digital assistants, powerful new mobile apps, in-built ML capabilities for end-users, and advanced controls. Oracle has added many features to Oracle HCM Cloud alone. Workday, on the other hand, is trying to integrate acquired applications, like Adaptive Insights, to gain functionality that Oracle HCM Cloud already offers. Workday HCM has functional gaps and needs to catch up with Oracle in supporting emerging technologies such as adaptive intelligence, machine learning, or digital assistants.
Platform-as-a-Service (PaaS) Capabilities
One of the key benefits of SaaS solutions is that the cloud provider rolls out regular updates to the software. Customizations can add unnecessary complexity to your software upgrades, so instead of customizing your cloud HCM applications, you can extend them using PaaS. PaaS allows you to build new capabilities that exist outside of your core applications, which means that you can upgrade your SaaS environment without affecting your extended functionality.
Oracle offers its own cloud platform to let you build extensions for your Oracle Cloud applications. Workday's platform still offers limited availability and until it is fully available, customers who would like to extend their Workday application capabilities will have to use third-party integration tools.
Globalization and Localization Capabilities
As every business today has varying levels of dependability on cloud-based software, it has become increasingly critical to maintain a balance between globalization and localization. The need for organizational change management at global locations typically increases the more you standardize your processes. Therefore, globalization and localization cannot be an afterthought, and they need advance planning from the very beginning.
Oracle has addressed this need well and Oracle HCM Cloud offers 100+ localizations with support across 190+ countries with local developers. Additionally, Oracle has experience with over 50 percent of the Global Fortune 500 which is a testament to its global capabilities in the HCM software space. On the other hand, there are limited localized versions of Workday's HCM and Payroll products with limited local support.
Reporting and Analytics
Today, businesses need a comprehensive analytics offering that is built for the cloud, deployed in the cloud, and enables data analysis for the cloud or on-premises. The focus is on tools that work with data from multiple sources and can provide advanced and predictive analytics for facing critical HR challenges.
Oracle offers a powerful analytics tool, built on a single platform, with Oracle Analytics Cloud (OAC) for multisource analysis. In Workday's proprietary analytics tool, data is isolated in a proprietary format and stored in a proprietary system that limits access by third-party software.
Social Collaboration
Modern organizations have become increasingly aware of the potential benefits associated with an effective internal social network – including streamlined communications, higher employee participation in social collaboration, and fewer silos of isolated data. Making social capabilities part of standard HR processes can have a huge impact in the workplace: on employees, on culture, and on the bottom line.
Oracle HCM Cloud includes embedded social collaboration capabilities for contextually-aware social collaboration that increase employee engagement and improve business performance. Workday doesn't offer any native social collaboration capabilities and must integrate with a third-party social tool – Chatter.
Would you like an unbiased assessment of Oracle HCM Cloud vs. Workday HCM custom-tailored to your IT and business needs? Request an ERP Roadmap Assessment.