Oracle has introduced functionality for loading Reconciliation Compliance Transactions using Data Management. This is available from version 21.07.
Previously, Oracle ARCS allowed Reconciliation Compliance Transaction import from delimited files using pre-mapped transaction import only. This enhancement allows loading of transactions into reconciliations directly from Data Management.
The types of Reconciliation Compliance Transactions are:
Balance Explanations
Source System Adjustments
Sub System Adjustments
Variance Explanations
Using Data Management to Load Reconciliation Compliance Transactions
Oracle EPM Cloud Data Management is now offered with the ability to load Reconciliation Compliance Transactions (Balance Explanations, Source System Adjustments, Sub System Adjustments, and Variance Explanations). Starting from version 21.07, we can create a new target application for Reconciliation Compliance to map and load transactions automatically. Users can still enter manual entries on top of it as the system does not clear the manual entries made by the user.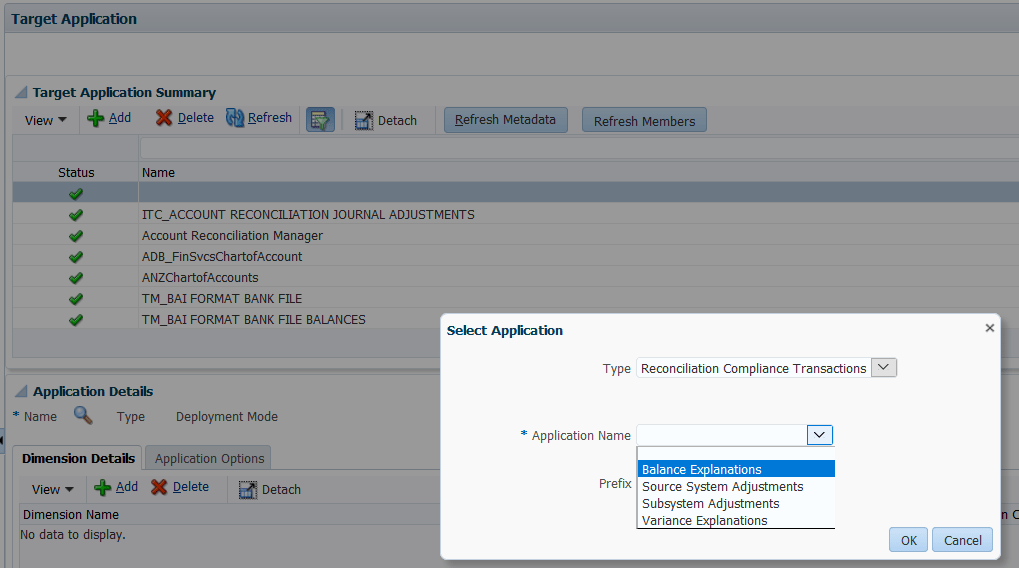 Business Benefits
When customers need detailed activity to be loaded as Balance explanations from ERP, the option now facilitates an end-to-end process.
For on premise ERP systems, EPM Agent can be used to pull activity via Data Management without a need for a source file