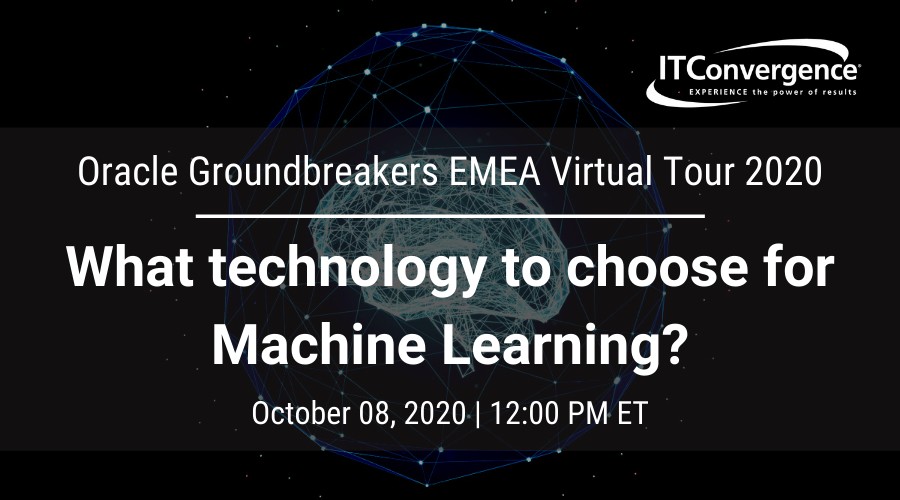 Session Details
What technology to choose for Machine Learning?
Thursday, October 08, 2020, | 12:00 PM ET
Moderator: Heli Helskyaho
Panelists: Edelweiss Kammermann, Charlie Berger, Jeroen Kloosterman
Speaker Information
Edelweiss Kammermann
BI Manager, IT Convergence
Edelweiss Kammermann is an Oracle BI and Data Integration specialist and Oracle University trainer based in Montevideo, Uruguay. She has over 19 years of experience in consulting and project management in Oracle technology. Her work with both private and public organizations has spanned much of South America, especially Uruguay, Bolivia, Panama, and Honduras working on World Bank projects. She also worked for Rittman Mead as a Training Materials Specialist, developing new training materials and delivering courses in English and Spanish She is a founding member and the Vice President of the Uruguay Oracle Users Group and is part of the Communications Committee and Community Director of Latin America Oracle Users Council (LAOUC). Edelweiss has presented in Spanish, Portuguese, and English on Oracle BI, BPM, and Data Integration products and techniques at many conferences across Latin America (including OTN LAD Tour), and also at very well-known international conferences like UKOUG, OOW, Collaborate, and Rittman Mead BI Forum. Edelweiss has also published technical articles on OTN (English) and OTN Latin America (Spanish).