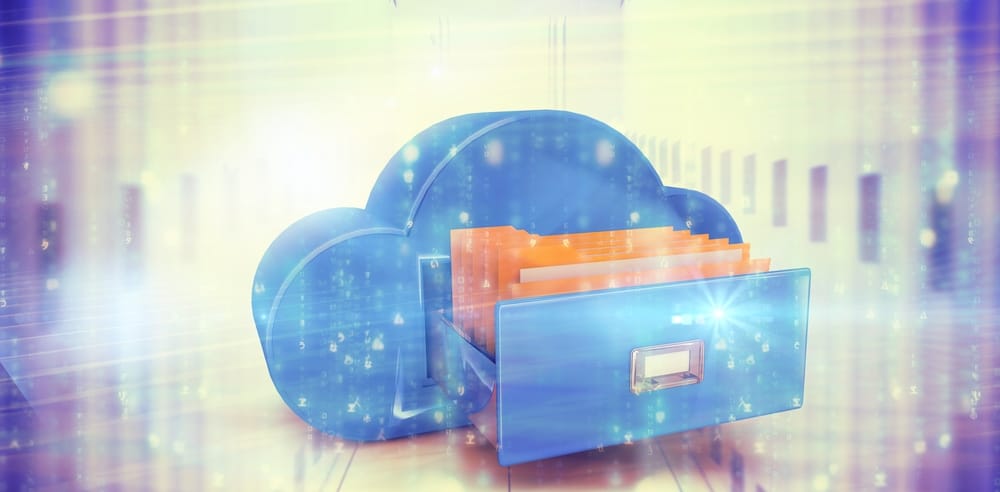 For many IT departments, ERP systems have often meant large, costly, and time-consuming deployments that require substantial investments in hardware or infrastructure. Moving ERP to the cloud allows businesses to lower their support costs and quickly see a return on their investment.
In addition to being cost-effective, ERP applications in the cloud offer faster time to value, greater innovation, and better scalability. Today, cloud-based ERP applications are end-to-end solutions that have many of the same features and functionality as their on-premises counterparts. Additionally, cloud systems allow the easy integration of other key technologies like mobility, analytics, collaboration, and social tools.
As an Oracle customer, are you wondering if a SaaS solution like Oracle ERP Cloud is right for your business – or should you continue using Oracle E-Business Suite? We can help you decide.
What is Oracle ERP Cloud?
Oracle ERP Cloud is built on the Oracle Cloud infrastructure, which delivers all of the important features businesses need in a cloud platform, including high performance and scalability, greater reliability, and better security. Oracle ERP Cloud includes the following modules:
Financials
Revenue management
Accounting
Project management and finances
Procurement
Risk management
Order management
Inventory
9 Key Advantages of Oracle ERP Cloud vs. Oracle EBS
1. Significantly Lower TCO
Oracle ERP Cloud has no up-front license costs and lower maintenance costs when compared to Oracle EBS. While looking at total business costs (software, hardware, personnel, and training) over a three-year period, Nucleus Research identified that, on average, initial costs for on-premises ERP were 2.4 times higher than Oracle ERP Cloud.
2. On-Premises ERP Solutions Will Soon Become Legacy Applications
Heavily customized on-premises ERP solutions are being viewed as legacy applications. SaaS solutions that support operational ERP capabilities are maturing fast and are now viable for midsize enterprises and some large enterprises. According to Gartner:
By 2020, nearly 60% of large enterprises with systems up for replacement will switch from traditional on-premises licenses to cloud deployments.
By 2021, 55% of Oracle's on-premises customers will have moved 80% of their on-premises capabilities to Oracle Cloud Applications.
3. Faster Time to Value
On-premise Oracle EBS implementations require significant IT effort and much of it is spent in installation and configuration of the existing, complex IT environment. Oracle ERP Cloud enables the organization to implement new functionality quickly and at a lower cost than Oracle EBS.
4. Easy Accessibility
Oracle ERP Cloud can be accessed via the internet anywhere, anytime and works on any mobile device – including your laptop, phone, and tablet. This is particularly useful when employees desire flexibility in their schedules and work environment.
5. Continuous Automatic Upgrades
The costs and effort associated with upgrades and new releases are higher in on-premises ERP solutions as the user has to buy an upgrade package and install it or pay for specialized services to perform the software upgrade. Oracle ERP Cloud gets continuous, automatic software updates whereas upgrading Oracle EBS requires significant time and effort from the IT team.
6. Scalability and Integration
SaaS solutions exist in cloud environments that are easily scalable and have integration with other SaaS offerings. Oracle ERP Cloud is engineered to enable a wide range of application integrations and provides this capability in a reliable architecture. Oracle ERP Cloud supports complex integrations as well as bulk data movement. This process isn't so simple in Oracle EBS and needs extensive support from the IT team to design and build the integrations.
7. Improved User Interface
Oracle ERP Cloud features a complete redesign which makes the applications more streamlined and user-friendly. Cutting edge web technologies result in a simple, intuitive experience that makes it quicker and easier to perform most back office functions. On-premises Oracle EBS doesn't include the revamped UI and feels outdated in comparison.
8. Oracle Cloud Marketplace
Oracle Cloud Marketplace is an online store dedicated to cloud business applications and professional services offered by Oracle Cloud partners. It is designed to help customers take advantage of Oracle's growing ecosystem of partner applications and solutions. The integration between Oracle Cloud Marketplace and Oracle Cloud infrastructure, leveraging partner capabilities, can help you deploy the best solutions for your business needs.
9. IT Convergence's Proprietary ERP Cloud Accelerator
IT Convergence's Proprietary ERP Cloud Accelerator includes pre-built templates and processes that automate a significant part of your Oracle ERP Cloud migration. This rapid upgrade enables you to save time, lower costs, and gain maximum value from your Oracle ERP Cloud investment.