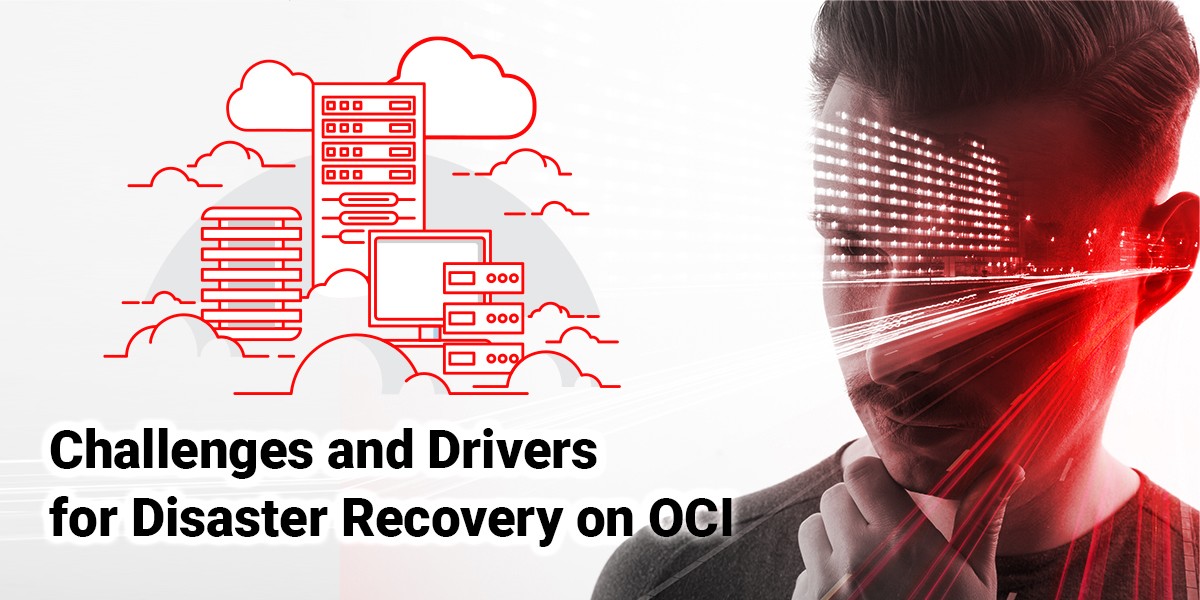 While migrating EBS to OCI it will be important to re-assess your backup and disaster recovery strategy as well.
When you build your own DR data center, there is significant cost – most of it is up-front CapEx involved, and this often stalls a project. Oracle Cloud can cut those costs by up to 30%-60%, and make the project much more practical.
If you have considered cloud for disaster recovery before, the problem you may have run into is matching your on-prem infrastructure with the services available in the cloud. On Oracle OCI, you build a completely matching architecture in the cloud, with no changes on-prem.
And of course, when you build out a disaster recovery on cloud, you want to ensure that you can meet your security and compliance requirements – and you have the extra concern that you don't control all of the infrastructure.
---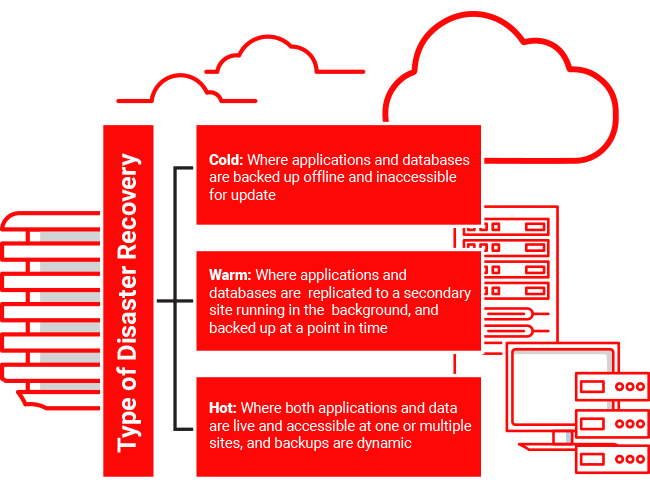 Each of these can be accommodated and each has their pros and cons. As a strategy, placement of disaster recovery in the cloud can be a good step toward moving production there.
Challenges for Onprem DR backup for EBS
Your mission critical application is at the core of your organization's growth strategy. These challenges can apply to any of those be it Oracle EBS, Peoplesoft, JD Edwards or your home grown custom applications.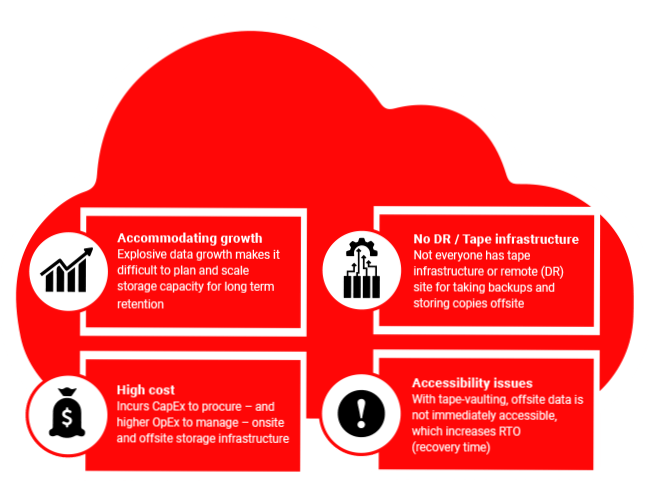 Addressing Disaster Recovery Challenges with Oracle Cloud
While assessing a disaster recovery for your application, one must consider will it impact your budget, how easy will it be to get on the service & is the new architecture built with security first design principles.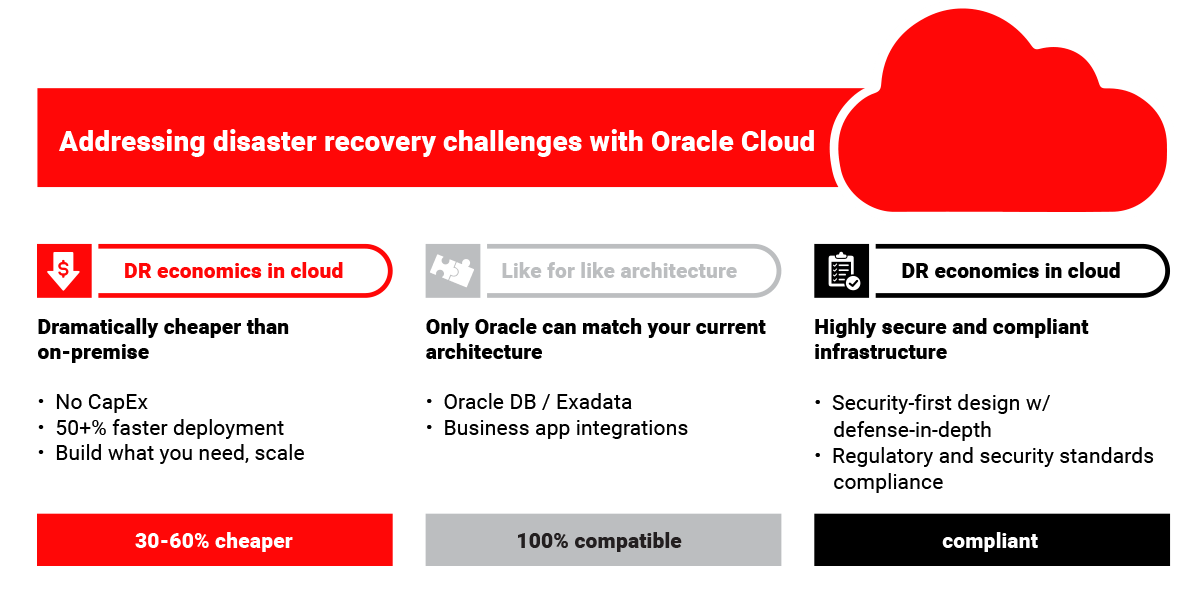 First is Economics: The cloud brings a completely different cost model to disaster recovery. Certainly we can avoid the big CapEx that would normally come with building out a data center. But because the resources are available on-demand, your budget for time and planning is also much different. Instead of spending months of planning before you make a purchase, and possibly months of shipping, receiving, racking & stacking, you can go to the console and start things up right away.
At the end of the day, the combination of lower core costs, lower licensing costs, faster time to value all roll up to 30%-60% lower costs than building it yourself. This means that disaster recovery projects that you couldn't quite justify in the past now make sense, and money you are spending on a current disaster recovery approach can be re-deployed to other projects.

Second is Oracle's ability to provide like-for-like architecture: You have Oracle systems on-premises, and you probably don't want to go through a big re-architecture project just to support DR. Oracle Cloud can provide the exact systems you are used to running on-premise: Exadata, Real Application Clusters, Oracle on bare-metal. This means that building a DR environment that matches you on-premises environment is straight-forward.
Finally, when you build a DR data center, you need it to stand up to the same security and compliance requirements you have in production. Of course the cloud model lets the vendor invest a lot into security systems, but Oracle's approach is to help you build secure systems by default – systems that are secure even from Oracle.
---
Conclusion
Cloud strategy services can help you establish your roadmaps and determine your return on investment, accelerating your positive cash flow to ensure your business success. Seek a consultation with our experts to discuss your :
Disaster Recovery strategy and roadmap
Oracle automated migration services to rapidly and efficiently migrate your databases, VMs, and applications to your Oracle Cloud Infrastructure subscription
Support for your testing and verification processes
Configuring and enabling your integrations between your on-prem and cloud environments